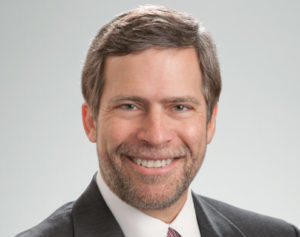 The college football season is in full swing and with it comes the annual debate about candidates for the Heisman Trophy. Whoever wins this year's Heisman will face what previous Heisman winners have inevitably faced—decades of family members talking about, cradling and posing with the family Heisman. For having a Heisman in the family is a lifelong topic of conversation. So imagine what it would be like to have three Heisman trophies in a family.
Well, imagine no more, because there is one person who does indeed have three Heismans in her family. She is Catherine Ameche Cappelletti, daughter of 1954 Heisman winner Alan "The Horse" Ameche, sister-in-law of 1973 winner John Cappelletti, and stepdaughter of 1946 winner Glenn Davis.
Unknowingly, her father had a hand in recruiting the other two Heisman trophies into the family. When Alan volunteered to boost the football program at Malvern Prep School in Pennsylvania, he recruited a promising running back named Michael Cappelletti. Michael later would play at Penn State three years behind his older brother John, and he married Catherine in 1982.
For years, Alan and his wife, Yvonne, also would attend the annual Heisman trophy festivities organized by the Downtown Athletic Club. Together they befriended Glenn "Mr. Outside" Davis. When Alan died in 1988, Yvonne continued to attend the Heisman presentations and eventually developed a romantic relationship with Glenn—"Glenjamin" to her six children, who were thrilled that their mother found ongoing happiness with someone well known to them. Yvonne married Glenn in 1996, bringing the count of family Heismans to three.
How extraordinary is it to have three Heisman trophies in one family? Well, consider the fact that it is three more than can be found in the Manning family. Three is also a sufficient number that when Catherine was raising her three children and the Heisman debate raged each season in various forms of media, her children would ask, "What's the big deal about the Heisman? Everyone has one."
I recently had the chance to speak with Catherine, who graciously answered the most pressing question—no, the three Heisman trophies have never been in the same room together. Two of the Heismans are in California—one with John and one with Glenn's son from his marriage before Yvonne.
But the first Heisman trophy Catherine saw, of course, was her father's, which was kept in the family home. True to her parents' humble spirits, the trophy was never a big deal in the house. When the young Catherine asked her father what it was, he would say, "That's me running in the mud." Her mother—not to be outdone by the accomplishments of Alan—once won a ribbon in a needlepoint competition. Her husband's Heisman was on the mantle. So she hung her needlepoint ribbon from the trophy's famous pose.
---
Bob Latham is a partner at the law firm Jackson Walker, L.L.P., and a World Rugby board member. A compilation of his best columns titled "Winners & Losers: Rants, Riffs and Reflections on the World of Sports," is available for purchase at amazon.com.