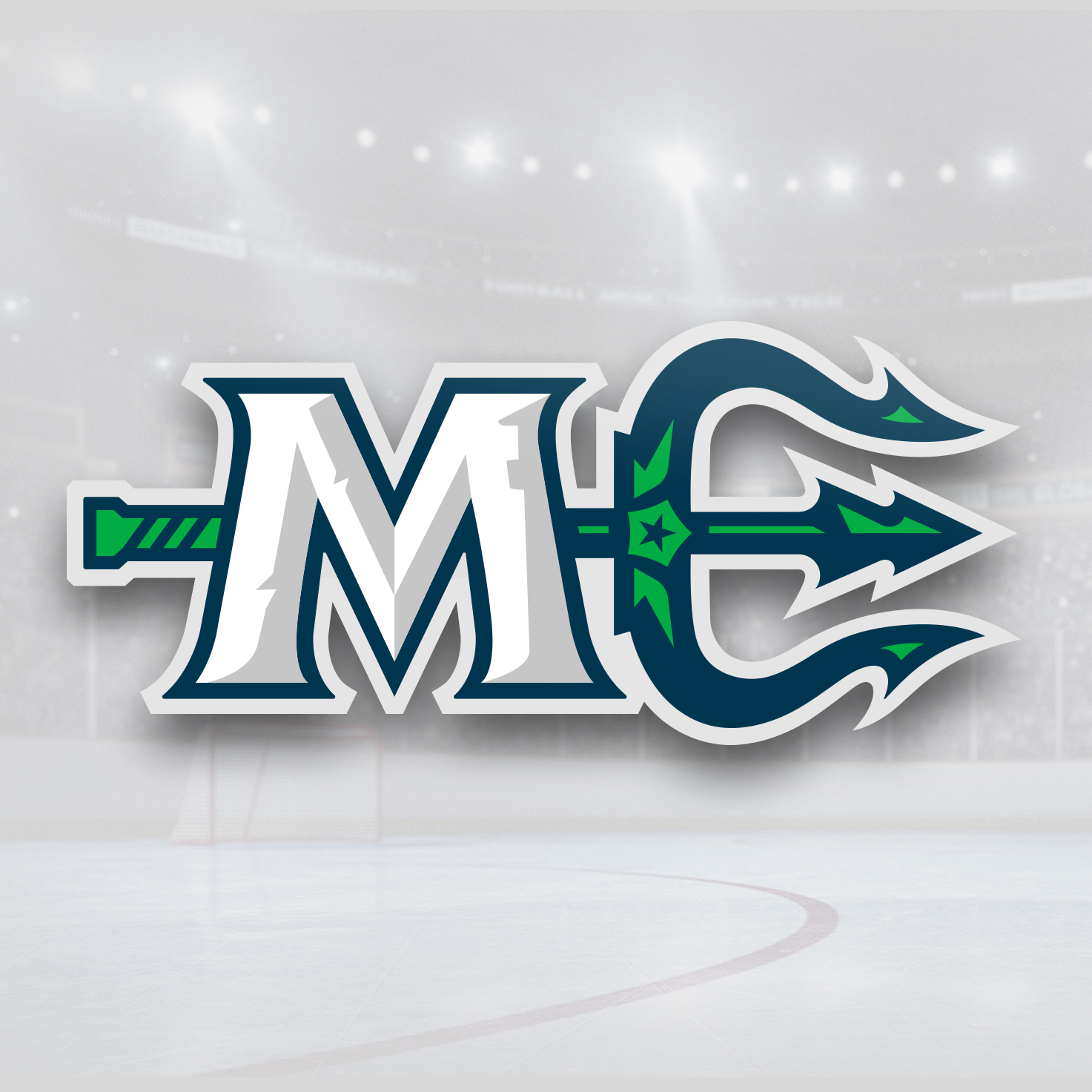 The Maine Mariners, a new ECHL team that will play in Portland's Cross Insurance Arena, has revealed the team's logo, which includes several references to the state's natural features. The team also unveiled its website, MarinersofMaine.com, for fans to get updates on the team and purchase season tickets and merchandise.
"The logo is the team's main identity," said Vice-President of Hockey Operations Danny Briere.
"We worked with Big Room Studios to create a strong representation of Maine. We wanted something our team and fans would proud to wear."
The logo's colors are a nod to the blue sea and forestry associated with the state. Maine is also home to 65 historical lighthouses that guide mariners to safety. The logo also features the letter "M" next to an E-shaped trident that together form the letters ME, the postal abbreviation for the state. The center spear of the trident pays homage to the state's native evergreen trees.
Comcast Spectacor, owners of Portland Hockey LLC, announced the name of the new team in September. A previous team called the Maine Mariners played in Portland in 1977 before moving to Providence, Rhode Island. The new team will begin play in 2018.