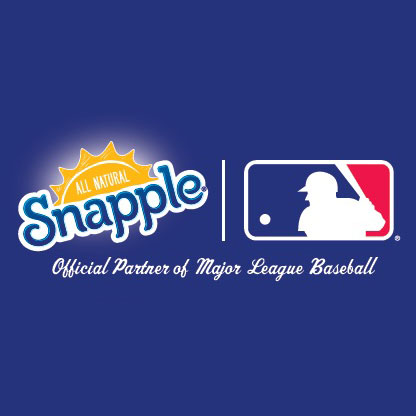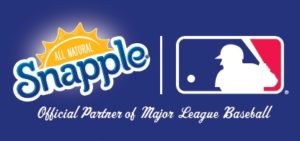 Major League Baseball has partnered with Snapple, making the beverage company the official tea and juice drink of MLB starting with the 2018 season. The two-year partnership will provide Snapple with marketing and activation rights across MLB special events as well as the rights to use official MLB logos, the collective use of club marks and jewel event marks in all communication and marketing campaigns.
"Snapple is a brand that, like baseball, evokes feelings of summertime and all the enjoyment that comes with that special time of the year," said Noah Garden, MLB's executive vice-president of commerce. "We continually seek out new ways of connecting with our great fans and teaming up with the creative team at Snapple is allowing us to try some unique ideas in the retail space. They are already proving to be good partners and 2018 should be a fun season with them."
Additionally, MLB and Snapple will be releasing a new, baseball-themed product that will be offered for a limited time. "Snapple Facts" about baseball will be placed underneath bottle caps and Fanatics, the league's official e-commerce partner, will create a special merchandise offer to be found on select Snapple products.
"Snapple can't wait to add even more flavor to this great game through our sponsorship with Major League Baseball, an organization that has been producing some very innovative collaborations," said Regan Ebert, senior vice-president of marketing at Snapple. "Baseball, summer and Snapple go hand-in-hand and we want to remind every American of their right to take a flavorful break while enjoying our national pastime, or anytime at all."