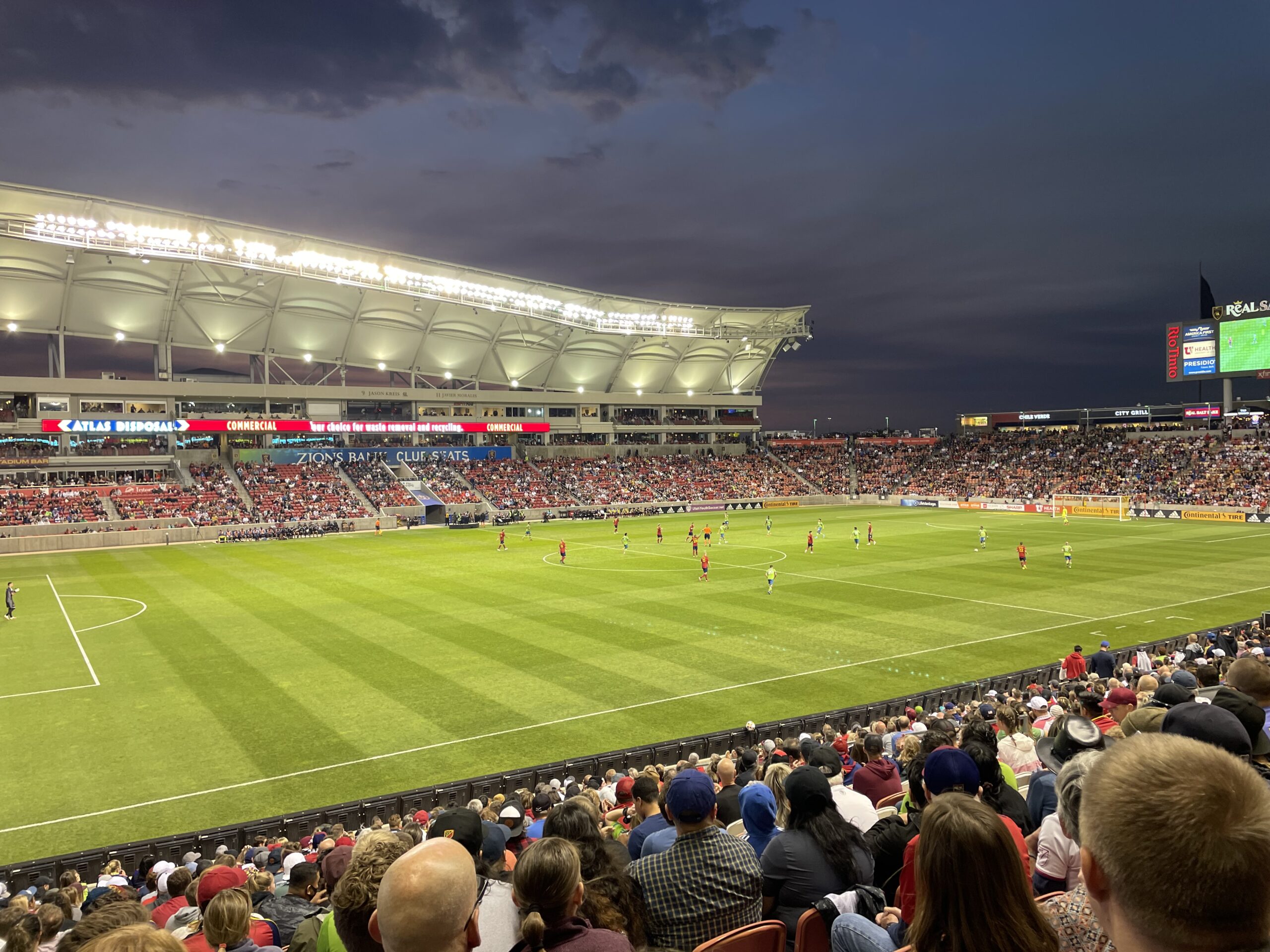 Major League Soccer's Real Salt Lake has been bought by a group headlined by Utah Jazz owner Ryan Smith and David Blitzer, who has his hand in multiple professional sports leagues with Harris Blitzer Sports Entertainment's ownership of the NBA's Philadelphia 76ers and NHL's New Jersey Devils.
"The combination of David Blitzer and Ryan Smith's SEG form a dream partnership for Real Salt Lake," said Major League Soccer Commissioner Don Garber. "David and Ryan's teams have become synonymous with how athletics and community intersect, as they have demonstrated leading world-class organizations outside of professional soccer. Both understand the tremendous value that sports teams bring to a community and they are deeply committed to Utah. This is a proven ownership group that brings resources and experience to elevate every aspect of the RSL organization."
RSL was put up for sale in August 2020 by then-owner Dell Loy Hansen after The Athletic reported allegations of racist behavior; the club was operated during the 2021 MLS season by the league. The sale includes Rio Tinto Stadium, Zions Bank Training Center and RSL Academy in Herriman, Utah. There also is an option to bring a National Women's Soccer League team back to Utah beginning in 2023 after the Utah Royals were sold separately by Hansen to a group that moved the club to Kansas City.
Blitzer and SEG become the third ownership group in club history, acquiring teams and related properties from Hansen (2013–2021) after the club was founded and owned by Dave Checketts (2004–2013). Arctos Sports Partners, the first institutional investor focused exclusively on taking minority stakes in professional sports franchises and leagues, will also join the Real Salt Lake ownership group as a limited partner.
RSL comes off a season in which it qualified for the Western Conference playoffs in the final minute of the final game of the regular season, then advanced to the West championship game before losing to the Portland Timbers. It opens the 2022 season on February 27 at Houston before its home opener under new ownership on March 5 against Seattle Sounders FC.
Blitzer adds Real Salt Lake to an expanding sports and entertainment portfolio that includes the 76ers, Devils, Crystal Palace of the English Premier League and German Bundesliga side FC Augsburg along with the Prudential Center in Newark, New Jersey, and several other sports entities worldwide.
"My family and I are thrilled to partner with Ryan Smith and his SEG team on the acquisition of Real Salt Lake," said Blitzer. "Ryan's track record with Qualtrics as a technology innovator and leader in the state of Utah made his SEG group the ideal partner. Together, we look forward to leveraging our experiences to take Real Salt Lake to even greater heights. Real Salt Lake is a world-class club with an amazing fanbase, strong infrastructure and a longstanding commitment to the Utah community. We will work to build upon the legacy and tradition of Real Salt Lake by investing not only in the team and its facilities, but also in the communities our team serves."
Smith Entertainment Group, the investment entity led by Ryan Smith, adds Real Salt Lake to a portfolio that also includes the National Basketball Association's Utah Jazz and associated team properties that bought the Jazz last year.
"As my partners and I looked to expand SEG, it was clear that Real Salt Lake is an amazing asset for Utah, exemplifies the way we want to invest and be involved here, and David Blitzer is the perfect partner," said Smith. "David has world-class soccer experience, is a person of integrity and has a strong commitment to elevate the organizations and communities he is invested in. There is an incredible soccer community here in Utah from youth and outreach programs to the passionate RSL supporters and fans. We look forward to continuing to work with the region and state to do big things with professional sports."