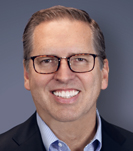 Making Room For Innovation
Regardless of the industry, there is always room for innovation and creativity. This is especially true in the events industry. Even if your organization is already producing successful events, there are probably ways to build on your successes. The Center for Exhibition Industry Research recently released an Industry Insight Series report, authored by Greg Topalian, which provides four principles that can help create an innovative culture and way of thinking at your organization.
To read the rest of this article in the digital edition of SportsTravel, please click here.