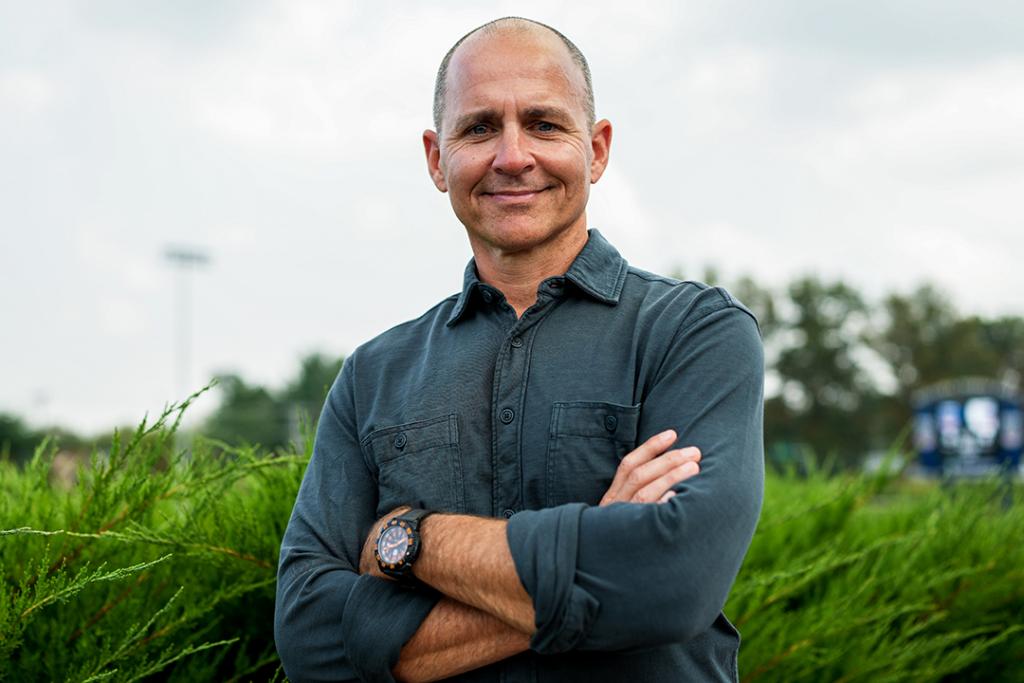 USA Lacrosse has named Marc Riccio as its new chief executive officer after a nationwide search done in partnership by the USA Lacrosse Board of Directors and Prodigy Search. Riccio will begin his duties on August 24.
"We set out to identify a leader who was an innovator and a connector, a critical thinker and a strategist, someone with integrity and deep passion for the mission of USA Lacrosse," said Beth Lyman, chair of the USA Lacrosse board of directors. "Marc is a seasoned sports and media executive with a proven track record of revenue growth. We have every confidence he will lead the organization and game to new heights."
In his most recent position, Riccio was the chief commercial officer for KlarisIP, advising properties on strategy, growth and organizational transformation. Prior to KlarisIP, Riccio operated his own consulting business where he guided global esports and video-game companies on mergers and acquisitions. His career also included stops at Lagardère Sports (now Sportfive) as executive vice president of commercial and for 17 years he worked leading business operation and development for the New York Jets.
Riccio was the first high school All-American at Canandaigua Academy in New York and played lacrosse at Hofstra University for current USA men's national team head coach John Danowski.
"I'm looking forward to building off the foundation and tremendous momentum around USA Lacrosse," said Riccio. "I've had the opportunity to work with early-stage and startup companies who approach their business and mission with new ideas and technologies. I believe we can benefit from that entrepreneurial mindset. We want to keep innovating with the goal of always growing the game and continually improving the experience for players, coaches, officials and parents."
Riccio replaces Steve Stenersen, who announced in April that he was stepping aside after leading the organization since its inception in 1998.
"We are incredibly thankful to Steve Stenersen for his 30-plus years of service to the sport of lacrosse, building USA Lacrosse from the ground up," Lyman said. "He leaves USA Lacrosse in exceptional financial shape, poised for an exciting new chapter. We are indebted to Steve for his leadership, commitment to the game, and success in bringing the organization to this position of strength."
"Leading the ongoing development of USA Lacrosse and the sport over the years has been the opportunity of a lifetime and I know Marc feels the same way," Stenersen said. "Marc's career journey and passion for lacrosse combine to make him ideally suited for this role, and I look forward to seeing the positive changes and significant growth USA Lacrosse will achieve under his leadership."