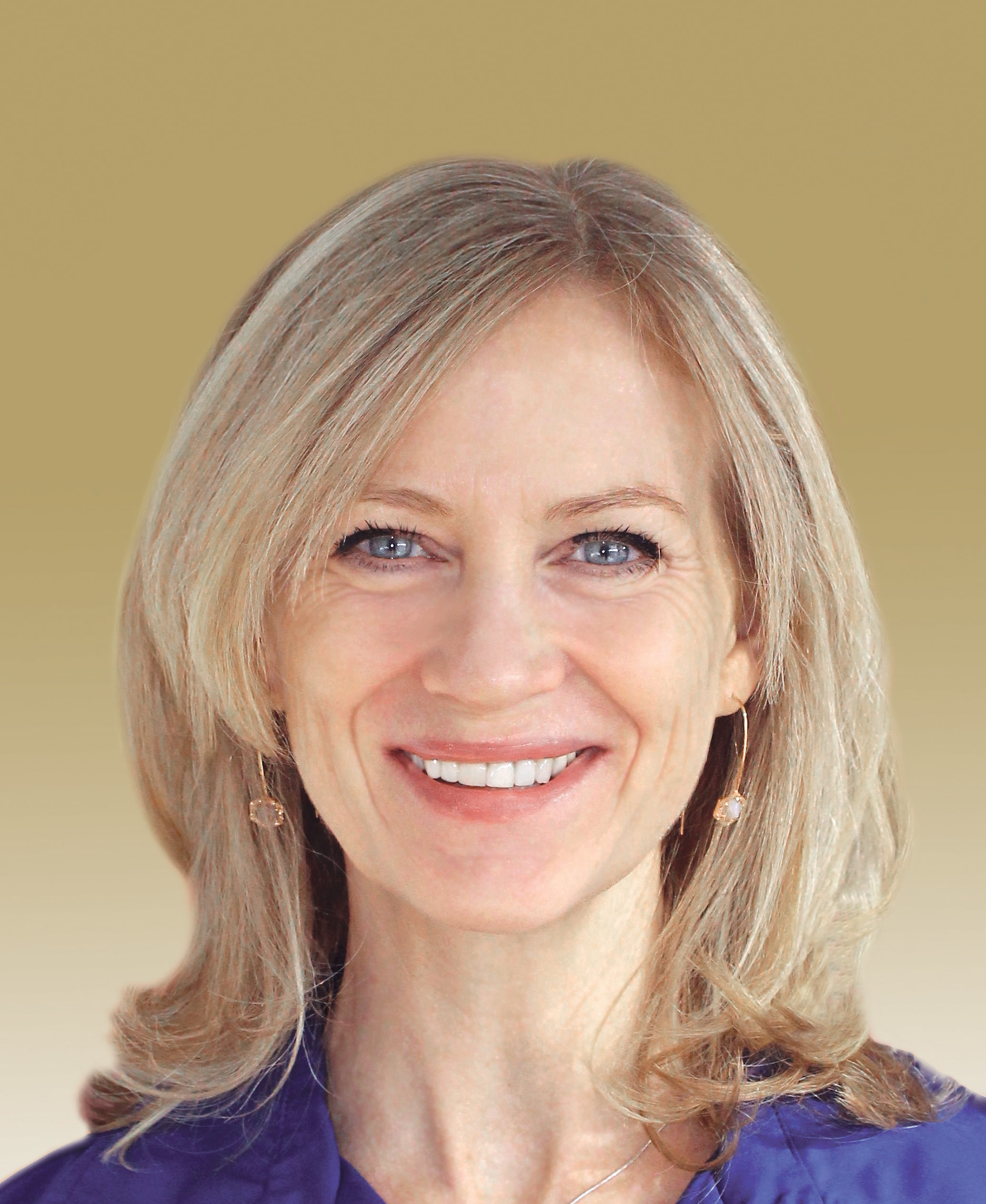 The former President and CEO of New York Road Runners is the new head of Virgin Sport, which will launch its first sports festival events this year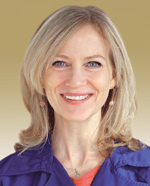 For 17 years, Mary Wittenberg was involved in every aspect of the New York City Marathon during her time at New York Road Runners. From 2005–2015, she was president and CEO, overseeing a period of enormous growth for the race. But now she has the opportunity to launch a new series of events from scratch. In May 2015, she was hired as global CEO—Chief Exercise Officer—for Virgin Sport, created as part of Richard Branson's empire with a goal of motivating people to get fit through sports. The first series of events were recently announced with three planned in London and one in San Francisco in 2017. Virgin's plan is to organize mass participatory events that will include running, cycling and other fitness challenges as the series evolves. In this interview, Wittenberg discusses the concept for Virgin Sport, working with Richard Branson and what she learned at NYRR.
Virgin Sport just announced the first festival events you plan to organize in 2017—three in England and one in San Francisco. How would you describe the concept of these events?
Our product is focusing on creating experiences that make taking on a challenge fun. Our philosophy is that bringing people together helps you get moving and stay moving. The first events are what we call our "festival of sport." Our idea is to create a series of right-sized challenges for people all weekend long in a variety of sports, at a variety of distances, so that all your friends, all your family, all your teammates, your workmates can gather together and everyone can be an active participant and take on the challenge they're ready for. It's all wrapped up in a spirit and a focus on local culture, art, food, music and the like so we create happenings. The idea is that it's alluring for people to be part of it and take on a challenge that can ultimately be part of a transformative role for sport in their lives.
Are you catering to hard-core exercisers or people out to have a good time?
For the last couple of decades the industry has given runners—distance runners mainly—great opportunities to set and achieve goals by being part of big events that are really exciting on city streets. We want to do that, but also cater to others who might not be up for the distance or might be better initially suited to go after core fitness or be into cycling, by creating other opportunities to wrap that spirit of community support around a variety of sporting events. Although there are millions of people who want to run a half marathon every year, there are a lot of people who are not ready for that and we want to provide them with right-sized challenges and celebrate other types of sports and fitness, too.
Will participants pay for each individual activity at the festival or all of them at once?
The way to think about it is a bit like a music festival where you can buy tickets to individual stages or you can buy a pass and you and your friends can go to more than one. Over time, we'll see what resonates with people most. Free fitness is a significant component of each event. At the first event in Hackney, we've got free fitness boot camps throughout the day. But the idea is always trying to be introducing more people to a variety of types of fitness.   
How many events do you plan to organize a year?
Our main focus right now is really introducing this to people this year and ensuring everyone has an amazing time and wants to come back and walks away wanting to know more about the daily fitness options in their community. From there, we have a lot of opportunities. I suspect we'll go to more U.S. cities in 2018 and maybe to more London communities in 2018, and then we'll see from there. For us, it's not just dropping in for the one. I can see in the future, for example, a festival of sport in a market and there might be a run weekend and a cycle weekend where we have a more vertical focus, but again, we would do short and long distances as part of that, and the paid and the free.
What are you ultimately looking for in a host city?
No. 1 for us is a city or town that really cares about fitness for the community and where fitness is part of the identity of the community. I think it would be very helpful if a city cares about sports tourism and wants to bring people as well. Most important for us is a city that really wants to embrace sport and our experience as part of it. That's all you really need.
After decades of growth, the number of people completing road races declined for the second straight year in 2015 and by a more significant margin than in 2014. Are you concerned about that trend for your events?
I think it's a big part of why we're evolving beyond run. I believe running remains the greatest sport of all in terms of the high level of accessibility, the effective way of keeping fit and how easy it is to develop and connect with friends. That said, the good news is that there are so many other ways for people to work out today. Go to any college campus and students are working out so much more in aggregate than I think at any other point in time. They're doing so many different things. And that's a good thing. Not everyone wants to be a distance runner. Part of why we created Run for Life at New York Road Runners is you can't just run. If you're going to run for life, you do more than run. You want to stay fit. You want to develop core fitness. You want to be strong overall. When you look at events—and this drives a lot of our planning here—you have to go into running and fitness looking to deliver a meaningful experience for people and to deliver value for them. I think the organizations that continue to invest in their experiences are doing really, really well, whether it's New York Road Runners or the Chicago Marathon or the Atlanta Track Club. Those organizations have consistent, strong leadership, they continue to invest in their experiences, and they're doing fine. If you don't continue
to enhance the experience, people will go elsewhere.
While the number of finishers may be going down, the number of races available to runners is actually going up. There's certainly a lot of competition out there…
What we're trying to do is see that as an opportunity. Because what's great is if you look at it from a mission and purpose perspective, it doesn't really matter what events they're running as long as they're running. Or what workouts people are doing. What we try to do is ask how can we be a supplement to what's already out there.
The Virgin Sport festivals are going to be on a different scale than the NYC Marathon. What aspects of organizing that race are going to help you with these events?
In terms of how we create it, the carryover is enormous. We have to be amazing at the brilliant basics. The logistics have to be really strong and should be so strong that they look easy and the participants don't worry about them. Working with the cities, I know that there's a real balancing act. We don't ever go anywhere and say we have a great event, and we have all these people who can participate. We go in and ask: What does your community want? Where are the areas of sensitivity? Where's the best place for us to have an event?
Allan Steinfeld, your predecessor at NYRR, recently passed away and is credited with many advancements in how running races are organized. What did you learn from him?
One of the most interesting things about Allan was his manner of leadership. Allan never told you what to do. He had a way of throwing you the keys. He was really big on our getting out and doing. We'd be walking along a roadway and he'd say, "See, we have to pretend these people are like water. Where's the water not flowing freely?" One of the many ways I learned from him was just being given a lot of responsibility and absorbing from him the importance of incredible attention to detail and logistics and always looking at how do we ensure people are always able to move freely and be well supported by logistics.
After leaving NYRR, you ran the New York City Marathon for the first time last year. What was that like?
It was absolutely out of this world. I've always known it was the greatest running event in the world. Now I can say—and I'm not exaggerating—that in my own estimation, it's the greatest event in the world. The way New Yorkers come together—it's who we really all are at heart even though in many moments now, and the years leading to now, we talk about division. When people are side by side cheering other people, that all goes away and this city is the best at that.
Were you seeing things on the course you wanted to fix?
No, exactly the opposite. We would spend so much time on fluid stations over the years. I would talk about staggering the fluid stops so people could flow freely through, but even I was blown away. In New York, it's like catered service. You hardly have to move your hand and there's a water cup in it. So, I was pretty happy to see the logistics in action.
Did you know Richard Branson before this opportunity?
No. What's funny is I had always paid attention. I remember a little bit about the hot air balloon effort. When I thought of Richard I thought most about adventure. But I had a headhunter six months-plus before I heard about this say to me, "I have something that you'll actually take." I was always saying, "I love New York Road Runners, I love participatory sport, I'm not going to change." And he said there's a company that's very purpose driven with a spirited approach to entertainment and lifestyle that's going to come into this space. For whatever reason, immediately in my mind I thought, "Virgin's going to do this." I thought it was interesting that the appeal of the brand was already in my mind. That all comes from Richard. When I first met him, he said, "Can we get a million people moving?" It was very purpose-led.
How much leeway has he given you to launch this?
You hear him say it all the time, he empowers people. He cares about what you're setting out to do and how you do it. As long as it's living up to the purpose and the brand and it's fun, it's all up to us as to how we're going to do it.