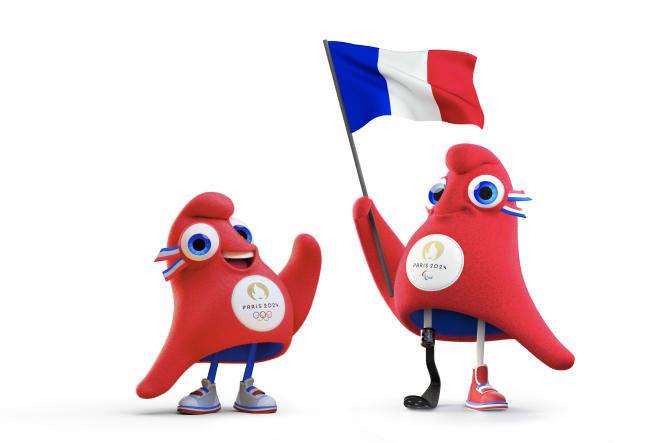 The 2024 Paris Olympic and Paralympic games have released their mascots for the upcoming events, which are less than two years away.
The mascots are Phrygian caps, which represent freedom in France. The soft red cap, also known as a liberty cap, is an updated version of a hat worn in antiquity in places such as Persia and the Balkans. It later became a symbol of the pursuit of liberty in the French Revolution and is still worn by the figure of Marianne, the national personification of France since that time. Merchandise goes on sale starting Tuesday.
"Rather than an animal, our mascots represent an ideal," Paris 2024 President Tony Estanguet said. "Since it is familiar to us and appears on our stamps and the pediments of our town halls, it also represents French identity and spirit."
France had the first unofficial Olympic mascot for the 1968 Grenoble Winter Games — a man on skis called Schuss.
The Olympic cap is triangular in shape and comes complete with smile, blue eyes, tricolor ribbon and big colored sneakers. The Phryges will be present at major sports and cultural events in France in the run up to the Games, which begin July 26, 2024, with the Paralympics starting August 28. Organizers have promised unique opening ceremonies that will take place in the city rather than in the stadium.
One of the two mascots, named Phryges, wears a prosthetic running blade to highlight Paralympic athletes — the first time such a mascot sports a visible disability, organizers said.