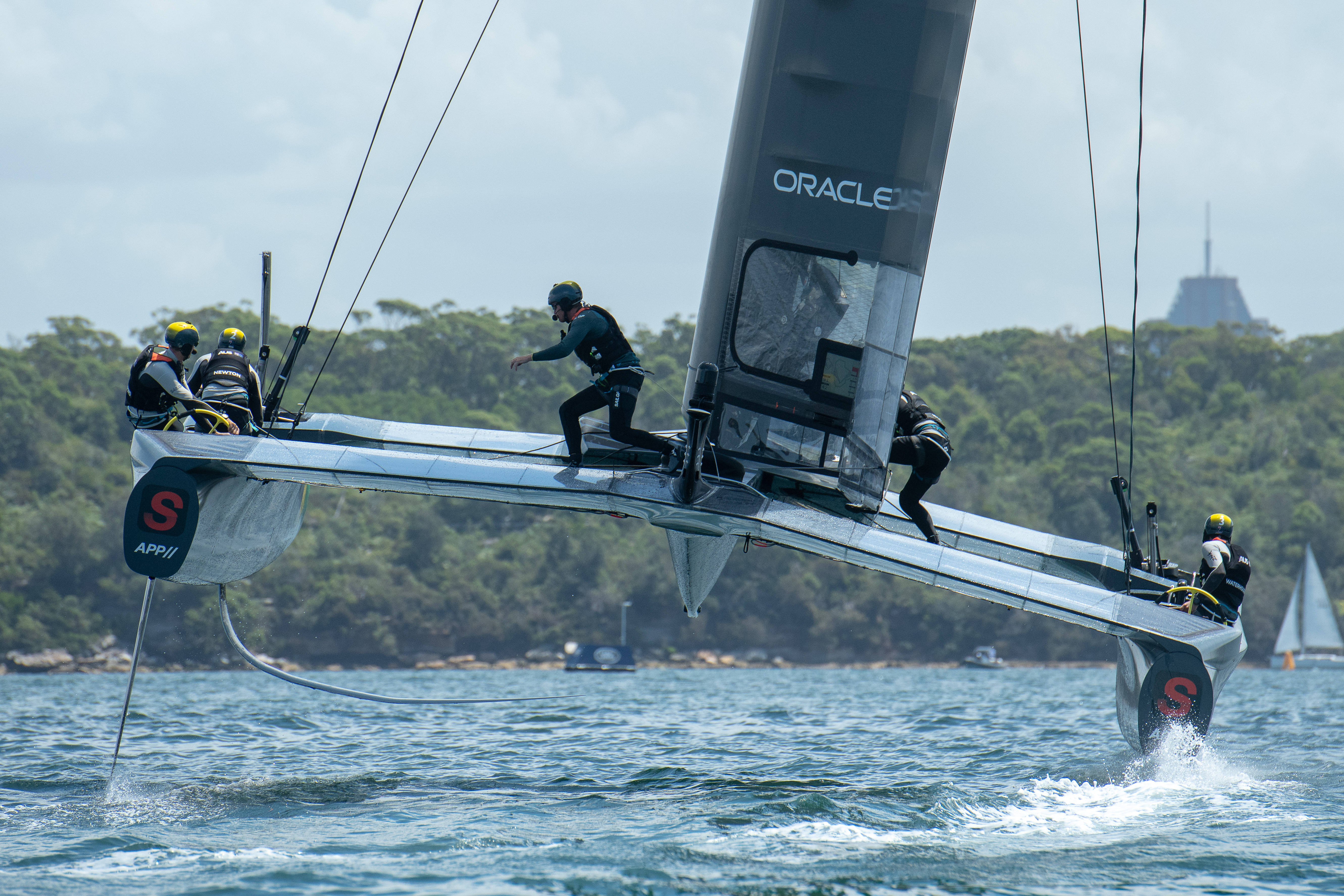 The SailGP racing series has launched a bid process for its third season that will require potential hosts to agree to environmental principles that coincide with the goals of the series.
To be considered as a host, potential hosts will have to sign the league's Climate Action Charter and commit to two environmental impact projects: one on nature-powered energy for the city and the other a blue carbon project to maintain or restore carbon-sequestering shoreline ecosystems to protect the waters where SailGP races are staged.
The third season of SailGP is scheduled to begin in May 2022 and run through March 2023. The upcoming second season will be held in eight destinations, starting April 24 in Bermuda and concluding March 26–27, 2022, in San Francisco.
From its outset, the sailing series has planted a flag in sustainability, billing itself as the first climate positive sports and entertainment property — removing more carbon than its footprint. From its inception in 2019, the series has measured, reduced and offset its own carbon footprint and has set a target of 55 percent reduction of its carbon footprint by 2025. It has also committed to being fully powered by nature by 2025. Any remaining carbon from the series that cannot be eliminated is offset via a partnership with One Carbon World, directly supporting renewable energy wind projects around the world.
"We want to use our platform to undertake bold and creative activities that achieve our goal of helping to accelerate the global transition to clean energy," SailGP CEO Sir Russell Coutts said. "SailGP Season 3 will set a new standard for sport globally though our aspiration to assemble the most sustainable global events calendar in sport. Therefore we are inviting cities that share our passion for the environment and clean energy to become a part of history and host a SailGP event in Season 3 and beyond."
Each event in the series covers two days, including six races in identical high-speed catamarans. Two to three days of training provide additional exposure for host venues to take advantage of activation opportunities. In its inaugural season, SailGP generated an estimated average impact of $23 million per event. The series generated a global broadcast audience of 256 million across five events.
"Our ambition is to be the most sustainable and purpose-driven global sports platform," said Fiona Morgan, SailGP director of purpose and impact. "We believe the power of sport can make a big difference to educate and tackle climate change, and next season will be another step in using our platform to do just that. We want to work with host cities that share our values and commitment to a cleaner and better future, and together — working with like-minded cities and partners — believe we have the power to change the world, one event, one city at a time."