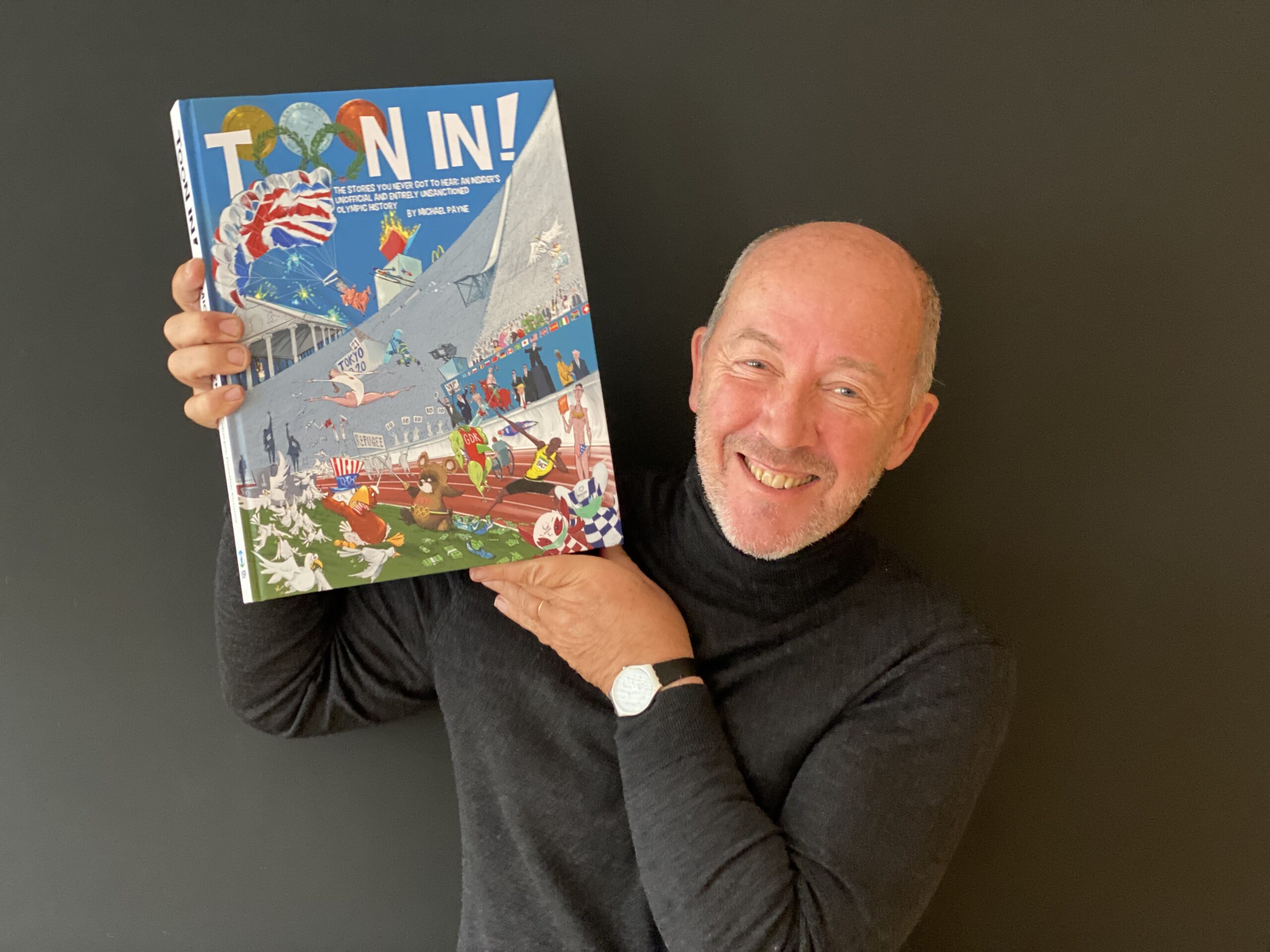 Michael Payne, former Director of the International Olympic Committee and longtime Olympic commentator, has been awarded the Pierre de Coubertin Medal by the IOC at a special ceremony in Lausanne, Switzerland.
Created in 1997, the Pierre de Coubertin Medal is awarded by the IOC as a tribute to those who deliver services to the Olympic Movement and carry out achievements in the cause of world sport. Previous recipients of the award include Emil Zátopek, Gianni Agnelli, Juan Antonio Samaranch and Prince Rainier of Monaco.
Payne was the IOC's first marketing and broadcast rights director from 1983 through 2004. More recently, Payne told the story behind the modern Olympic Games through 1,200 Olympic-themed cartoons, accompanied by a personal 100,000-word commentary, a coffee table book called "Toon In!"
"You have dedicated your life to sport and to the Olympic Movement," said IOC Vice-President Ser Miang Ng, who presented the award on behalf of IOC President Thomas Bach. "It was truly an innovative idea of yours to show in one volume how so many people around the world can use the medium of cartoons to express their love, their support and yes, even their criticism of the Olympic Movement. Your volume of cartoons really was an innovative cultural contribution to the understanding of the Olympic Movement and its place in the world."
Payne has been nominated by Advertising Age as one of the world's 50 most influential marketers ahead of Paris 2024, which will be his 22nd Olympic Games. He has also served as advisor to Formula One, to multiple different international sports federations and broadcast and media groups. He is the author of "Olympic Turnaround," a book that details the transformation of the Olympic Movement from bankruptcy to a multi-billion dollar brand.
"I am deeply honored to receive this prestigious award, and when I look at some of the past recipients, honestly don't feel worthy — but thank you, thank you for this great honor," Payne said. "It has been the greatest privilege of my professional life to serve the Olympic Movement now for close to four decades and my next thanks of appreciation goes to all my Olympic friends, many with us tonight, who share the same passion for the power of the Olympic rings to unite and help the world to celebrate humanity. Thank you for your guidance and friendship and trust when I turn up with some crazy marketing idea."