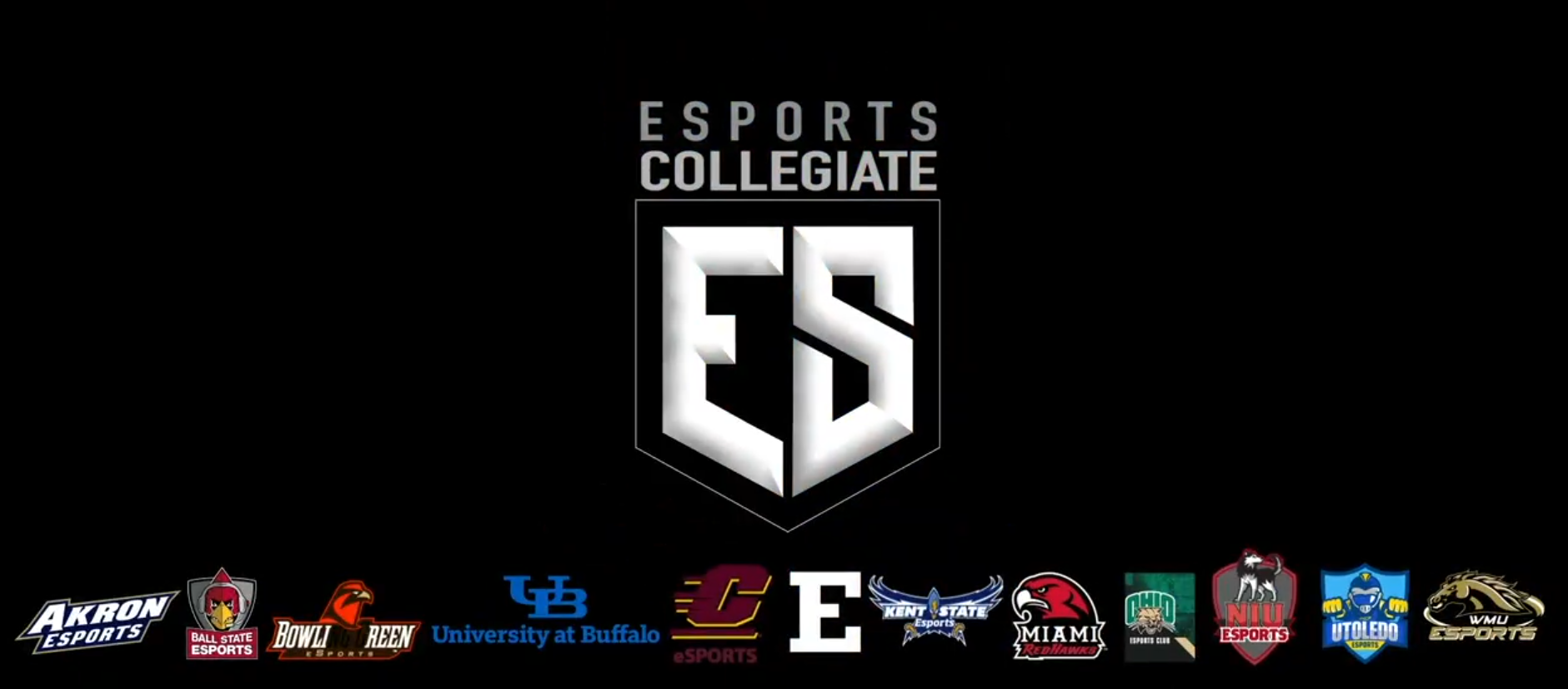 The Mid-American Conference will have its 12 member schools form the Esports Collegiate Conference starting with the 2020–2021 academic year with fall and spring seasons in a variety of titles.
The Esports Collegiate Conference will provide structure, scheduling and championship opportunities and will operate separately from the Mid-American Conference. The founding members are University of Akron, Ball State University, Bowling Green State University, University at Buffalo, Central Michigan University, Eastern Michigan University, Kent State University, Miami University, Northern Illinois University, Ohio University, University of Toledo and Western Michigan University.
We. Have. Arrived. 🎮

We are Esports Collegiate!

🗒️: https://t.co/BjZcJrVfSq pic.twitter.com/lacqdONsA5— Esports Collegiate (@ESC_Conference) June 10, 2020
Spring season competition will be in Overwatch and League of Legends. Titles being considered for the fall are Rocket League, Fortnite, Super Smash Brothers, Madden or FIFA.
"The creation of Esports Collegiate represents the foresight of our presidents to establish a stand-alone competitive framework for collegiate esports competitors and enthusiasts," said Mid-American Conference Commissioner Jon Steinbrecher. "I look forward to this organization maturing and growing, facilitating excellent competitive opportunities, fostering teamwork, and providing even more reasons to attend an Esports Collegiate member institution."
The Big East, Mountain West, Peach Belt and Metro Atlantic Athletic conferences already host esports competitions. The Esports Collegiate Conference plans to be open to schools outside the Mid-American Conference and operate separately from it, though some MAC staff will help facilitate it, Steinbrecher told The Associated Press.
Miami University President Greg Crawford will serve as the president of the Esports Collegiate Board of Directors. A seven-member competition committee has been established to oversee scheduling, game title selection/recommendations, championship format and any other issues that may arise.
"I, along with my presidential colleagues are thrilled by the creation of the Esports Collegiate Conference," said Crawford. "Esports has a growing presence on all of our campuses. Esports Collegiate will provide a framework for competition among peers and afford another opportunity for student engagement."