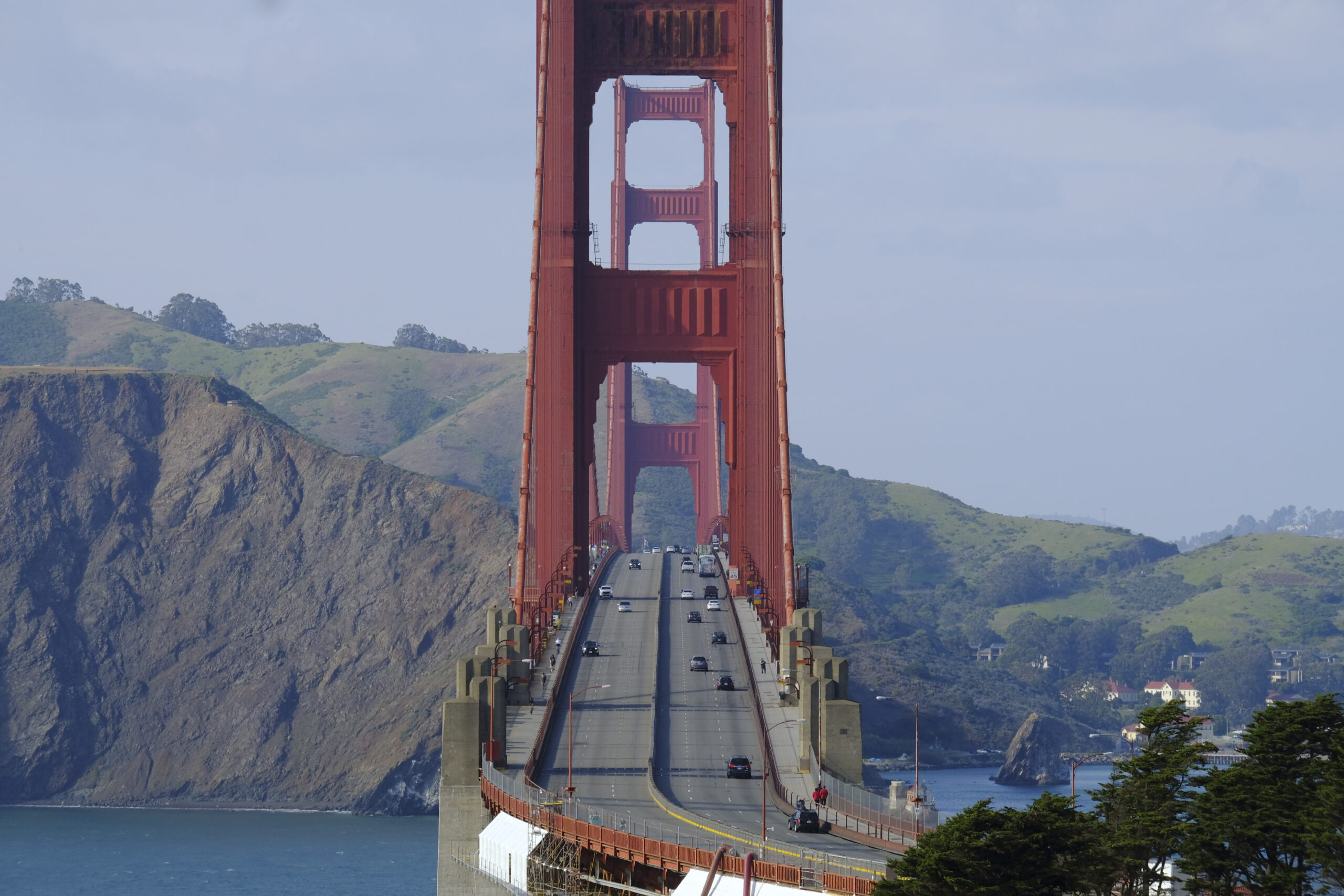 The coronavirus pandemic has taken its toll on sports events at all levels. For sports commissions that organize their own events and rely on revenue from those events, the pandemic has been especially hard.
That loss of events and revenue has raised a number of questions. When a sports commission exists to create events that benefit their communities, what happens to those organizations if they can't host those events?
That question met the leaders of Sports Backers in Richmond, Virginia, shortly after the sports commission was forced to cancel its three largest events on the calendar: a sports/music festival called Dominion Energy Riverrock that attracts 100,000 people, a 10K run that usually has 25,000 entries and a corporate run that attracts about 6,000 competitors. All were scheduled for the spring. All were canceled. "We actually lost over a $1 million in a few weeks," said Jon Lugbill, executive director of Sports Backers.
What has resulted since could serve as a model for other sports commissions and CVBs looking for ways to reinvent themselves in the new landscape.
Verging on Virtual
When the sports commission's in-person events began dropping, the organization turned to virtual options. New programs included the RVA Fit Crew, designed for people to be active and share their experiences online in a community setting.
The next step was to organize the Taco Trot 5K, an event staged around Cinco de Mayo. About 1,700 people signed up for the virtual race, despite only 10 days of promotion. "About 30 percent of those people had never done anything with us before," Lugbill said. "We hit some chord there."
The successful engagement with people on minimal notice led to an even bigger idea: a virtual race across the country.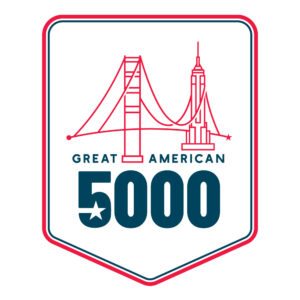 That's how the concept of the Great American 5000—Sports Backer's latest and most ambitious effort—came to be. The race works like this: Teams of up to 24 people (up to 12 if they are ultramarathon runners) can sign up for $50 a person and record the distance of their runs, whether those are on a treadmill or on their local streets. Together as a team, they enter those runs and can see their virtual progress along a 3,107-mile (5,000k) route that Sports Backers has set from Point Lobos in San Francisco to the Atlantic Ocean in New York. It's roughly the same route taken by Pete Kostelnick, an ultramarathoner who holds the world record time for running across the country in 42 days. (Kostelnick will be entering the virtual race.) The first team to the Atlantic Ocean will win, but teams can take up to three months to complete the race.
Teams can start registering their miles on June 14, Flag Day, and they have until September 14 to complete their runs in the hopes of making it all the way. Runners who register are also encouraged to make donations to Feeding America, a national nonprofit with a network of more than 200 food banks around the country. As of June 8, nearly $10,000 had been raised in donations from the 2,200 runners who have registered so far.
Meanwhile, as runners "travel" across the country, runners will receive information about and images from cities along the way—even those cities that aren't on the route. That information is coming from free promotional relationships that cities can obtain through a partnership with Sports ETA, which is encouraging cities to be part of the event. "We said we'll promote your city and your sports tourism attributes to our competitors as they run along the country along with points of interest," Lugbill said. "That way you could show you're open for business. It's a fun way for you to be able to say we're still here, we're still doing things, we're still thinking about our community."
"Our database is OK outside of Virginia, but this event has caught on in a way I don't know that I would have predicted." –Jon Lugbill, Sports Backers
Among the cities that have signed on so far are Houston; Columbus, Ohio; San Jose, California; Omaha, Nebraska; Washington, D.C.; and Gillette, Wyoming. As a testament to Sports Backers' interest in fitness over their own municipality, the virtual race route doesn't even go through Richmond. "We wanted it to feel national," Lugbill said. "We wanted it to be national."
That strategy appears to be working. To date, 44 percent of those registered are from outside of Virginia, with the most out-of-state entries coming from California. "Our database is OK outside of Virginia, but this event has caught on in a way I don't know that I would have predicted," Lugbill said. "There's something cool about this event that's really resonated. And I think we are doing better in states that have stronger coronavirus restraints. It's a way to create community and appeal to people wanting to be together and wanting to share in a goal."
Al Kidd, president and CEO of Sports ETA, said the association has been spreading the word to media outlets in local markets, as well as encouraging its members to sign on to promote their areas during the run. "I'm excited that one of the leaders in our space came up with the idea of doing a virtual run," Kidd said. "It fits so nicely with their mission and what we do as a sports trade association to engage."
Rethinking Their Existence
The adjustment to launch new virtual events, as well as one with a national footprint, has been a lesson for Sports Backers, Lugbill said.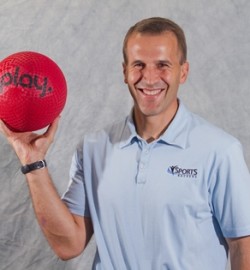 One of the first barriers to break was its previous strategy of not launching too many new products at once. But since their live events were shut down, they have now launched at least three virtual events in a short time period—with three different audiences. "We used to be super worried about the different events stepping on each other," Lugbill said. "But what we're doing is incredibly targeted marketing. We're creating different events for different segments of what we think is a different active community."
But there was a larger lesson as well. While Sports Backers exists to promote active lifestyles for residents of the greater Richmond area, could there be a larger purpose that might expand the organization's reach?
"There's nothing like losing $1 million to make you entrepreneurial," Lugbill said. "It was highly motivating. It took some artificial guardrails off that we didn't even know were there—they were just in our brains. They weren't written down to say you can't do this virtual run across America. Of course we could. There is something liberating there. It definitely made me wonder what else we haven't thought of."
Kidd said the innovation involved is one that positions Sports Backers as an organization that others could emulate. "It validates what a great innovator and businessman he is," Kidd said of Lugbill. "They own and operate events—that's what their whole life is. With life being shut down, he had to take a look at how do we sustain our business. I think the solution he came up with is elegant."
And the need to adjust reminded Lugbill of his athletic background. For Lugbill, who competed in the 1992 Olympic Summer Games in whitewater canoe slalom and won five world championship gold medals, the threat to Sports Backers' operation in the absence of live events was more than existential. The experience reminded him of his training for the whitewater World Championships in 1987, which were held in France. The French team, he said, was notorious for not wanting to train in inclement weather, while the U.S. team had no qualms about training in any condition. When the weather turned cold and rainy at the championships, the U.S. athletes prevailed over their hosts.
"Do you just hunker down when it's storming outside or do you learn to play in it?" Lugbill said, recalling the team's approach then and his team's approach now. "When the whole world felt like it was falling apart from the coronavirus and everyone was down, I think our team learned how to play in this environment."