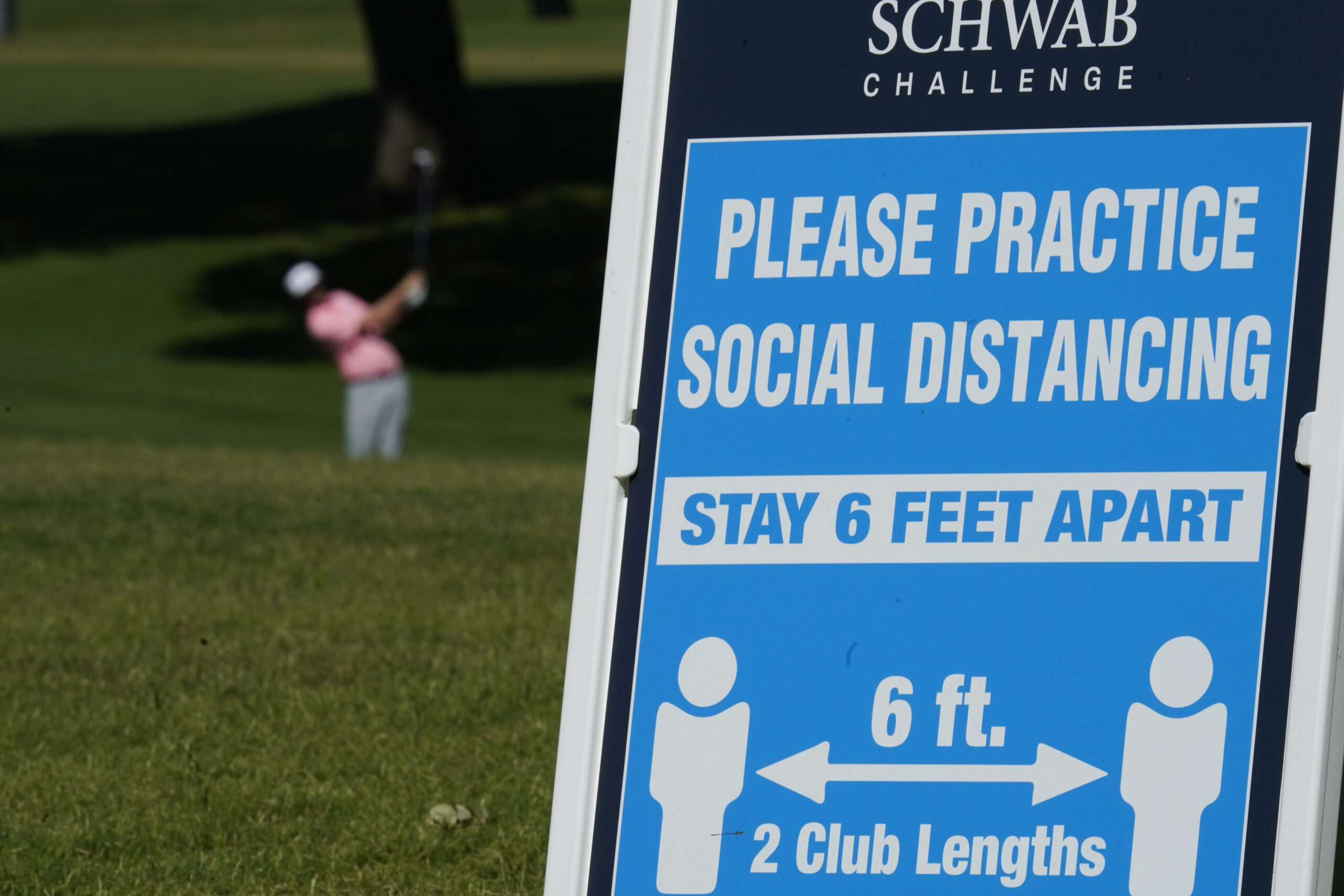 With so much unknown about the short-, mid- and long-term future of the sports-event industry, destinations, rights holders and industry suppliers have tried to prepare as best they can for what may lie ahead. SportsTravel asked leaders across the industry to give their thoughts about the remarkable past few months, what they are doing now to prepare and what they think the future may hold for sports events at all levels.
What has to happen for the sports-event industry to recover?
Testing, tracing and time are the three "T"s linked to the sports industry recovering—as well as a vaccine. Until there is comfort for parents, fans and organizations that they can provide a safe and healthy environment it will be challenging to recover. Resources (personnel, PPE, money, etc..) will be a critical part of the recovery as well as the new policies and procedures required, which will be demanding on organizations large and small. Can the supply chain meet the demand?
Terry Hasseltine, Executive Director
Maryland Sports Commission
What is the biggest long-term change that the sports-event industry is going to have to come to terms with?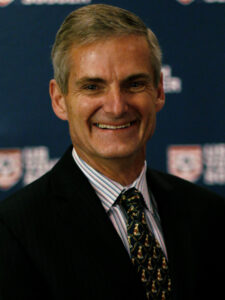 The financial impact of COVID-19 will force many parents to make hard decisions about their discretionary budgets. In addition to the financial impact, it will likely take some time for families to regain confidence in the safety of travel services. Lastly, many families will be re-prioritizing what it means to return to their previously "over-scheduled" lives. Many families have shared one benefit of this pandemic, which has been their renewed focus on family time. The ability for a family to have dinner at home, at the same time each night has allowed them to connect with each other like never before. How will they feel to go back to their previously hectic lives?
USYS has tried to address some of these challenges through new programming that keep families closer to home and optimally shrinks their travel expenses. We've also created an open pathway that allows other soccer partners to unite and build streamlined calendars that could stop some of the fragmentation in the youth soccer space, saving families more time and money. The travel/event industry will need to do their part to institute the changes necessary to not only build confidence in the safety of travel, but highlight the enjoyment families can have traveling together.
Skip Gilbert, Chief Executive Officer
U.S. Youth Soccer
How important will sports be to the nation's economic recovery?
My personal opinion is that it will be key. Parents and kids are ready to get back out and are willing to participate as long as they feel safe. I think the drive market will be the first to recover and it will be the easiest. Then I think it will be professional sports, even without spectators, then the rest. It will only take that first one to make the move to reopen (just like the NBA to shut down) for the others to follow.
Sue Hollenbeck, Director of Sports Business
Oklahoma City CVB
How has your organization adjusted its approach to business in the past few weeks?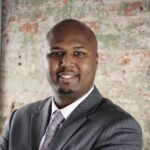 Myself and my team at the Grand Park Sports Campus have been through many iterations of what the campus' operation will look like when we return to our public operation. We, like so many other facilities and organizations, are implementing new guidelines and safety precautions, investing in masks and buying hand sanitizer in bulk, as well as conducting evaluations to determine what amenities we continue to offer, if any, to eliminate touch points. Overall, we're prioritizing the safety of our patrons.
William Knox, Director
Grand Park Sports Campus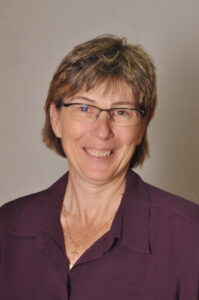 We have taken this time to take a "step back" to review our business strategies and to complete projects that we have not had the time to work on. Snohomish County Sports Commission has a new organizational structure, standalone organization rather than a division of another organization. We are developing a SWOT Analysis, vision statement, and reviewing the strategies so that we may create a business plan that is relevant for today. The sports commission is learning about health and safety guidelines so we can communicate these guidelines to sports event organizers who are interested in bringing the sports events to Snohomish County.
The Snohomish County Sports Commission created a "Sports High 5" campaign. Sports High 5 is an initiative to honor our high school or community college teams and/or athletes. The sports team asked the high school coaches to send information about their team and/or senior athletes. Each Friday is our "Sports High 5" Day. We selected an athlete or team and recognize them on our social media and website. This campaign will continue as we begin a "new" normal. Our sales focus is building relationships and prospecting business for 2021 and beyond.
Tammy Dunn, Executive Director
Snohomish County Sports Commission
What is your expectation for the remainder of 2020 in the sports-event industry?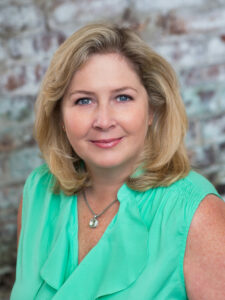 What we're looking at is a year of unprecedented contingency planning across sports and entertainment. Venues with fans. Venues without fans. Venues with reduced fans. Postponed events. No events at all. The remainder of 2020 will be defined by four things: contingency planning, optionality, innovation, and resilience.
Contingency planning is the starting point. How does a team, artist or venue adapt and create new interaction pathways with their fans? Is it new digital engagement touchpoints or augmented sponsorship deals? How do sponsors and properties bring that new value to the fan experience without losing a step in the process? Optionality will add fuel to the recovery process. Properties should prepare for two years of adjustable deals. With so much uncertainty, brands will and should expect that properties will regroup every four to six months to analyze, adjust and course correct. Innovation is not optional. I expect we will see some true innovation in the industry from the in-venue fan health protocols to contact-free fan engagement concepts in digital, mobile, and social.
And resilience will redefine fandom across the globe. Fandom is already resilient, evidenced by the historic, unwavering support through both wins and losses. Teams, properties, artists and venues will be defined by their resilience during this time, and how they choose to return and embrace fans will be paramount to their success and survival.
Molly Arbogast, President and CEO
POV Sports Marketing
What is your organization focusing on most for the rest of 2020?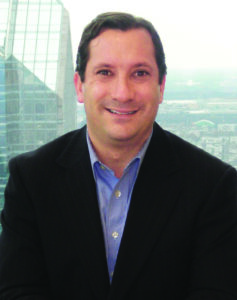 USA Volleyball is focusing on the safety of our members, both now and in the future. It is our top strategic priority adopted nearly two years ago. While we want training activity and competition to resume, we will not push it faster than governmental regulations and the scientific data indicates it is safe to do so. We are focused on providing our regional partners and clubs guidance on best practices on resuming volleyball activities. Whether this happens this summer or later in the year with club tryouts, we will be a resource for our partners as volleyball returns.
Further, 2020 was supposed to stage one of the most anticipated Olympic Games with volleyball returning to Tokyo – site of the first volleyball Olympic Games in 1964. Our national teams were disappointed on the news of the Olympic Games postponement until 2021, but it was the right decision and we are supportive of that decision. As our club players are anxious to return to the court, so are our elite national team players to represent USA. We are working on plans to resume national team training and competitions to ensure they are at their best come next summer at the Tokyo Olympics.
Jamie Davis, CEO
USA Volleyball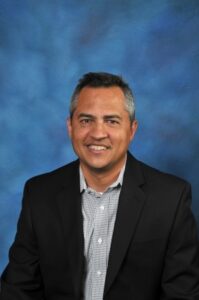 The first couple of months of sheltering in place and working remotely has felt a bit like "Groundhog Day." The days tend to run together and while there is a lot of work being done on mitigating the impact of this crisis and planning how we'll emerge from it, the actual progress is painfully slow as it's so dependent on medical solutions or herd immunity. So to some extent it's "hurry up and wait" for the rest of 2020.
That said, in April we established the Indy Tourism Recovery Task Force, which includes partners from our sporting venues, sports teams, and the Indiana Sports Corp. as well as representatives of all sectors in tourism such as hotels, restaurants, attractions, and the event services supply chain. That group will be working diligently for as long as it takes to gradually bring visitors and events back to Indy as conditions allow and, hopefully, to help us win more than our fair share of whatever size the sports event market is when we all emerge from this crisis.
Leonard Hoops, President and CEO
Visit Indy