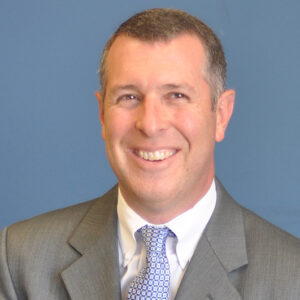 The Greater Wichita Area Sports Commission has named Mike Sharpe as the organization's next president and chief executive officer beginning on January 4, 2021.
Sharpe has spent the past seven years at Greater Kansas City Sports Commission and Foundation as the director of business development. Sharpe has extensive connections with national governing body leadership including USA Gymnastics, U.S. Figure Skating, USA Boxing, USA Weightlifting, USA Fencing, USA Volleyball and USA BMX.
"I am grateful to the Board of the GWASC for giving me this opportunity," said Sharpe. "I look forward to working with them, the staff and area community and civic partners to build upon the many assets of this organization and the Wichita area."
In addition to his time with the Sports Commission in Kansas City, Sharpe has more than 22 years of collegiate athletic administrative and coaching experience. He was assistant commissioner of the Great West Conference for five years and Avila University's athletic director for seven years. He also worked as an assistant men's basketball coach at UMKC, Johnson County Community College and Pratt Community College.
During his tenure, Kansas City saw a surge in national event acquisition and hosting opportunities. Sharpe has worked closely with numerous community partners, athletic conferences and institutions through three NCAA bid cycles. Sharpe earned a Master of Arts in Higher Education Administration from University of Missouri-Kansas City and holds a Bachelor of Science degree in Physical Education and Adapted Physical Education from Kansas State University.
"Mike is the right person to take us to the next level," said Doug Lampton, chair of the GWASC board. "We are excited to welcome him to Wichita and help him promote all that our community has to offer."