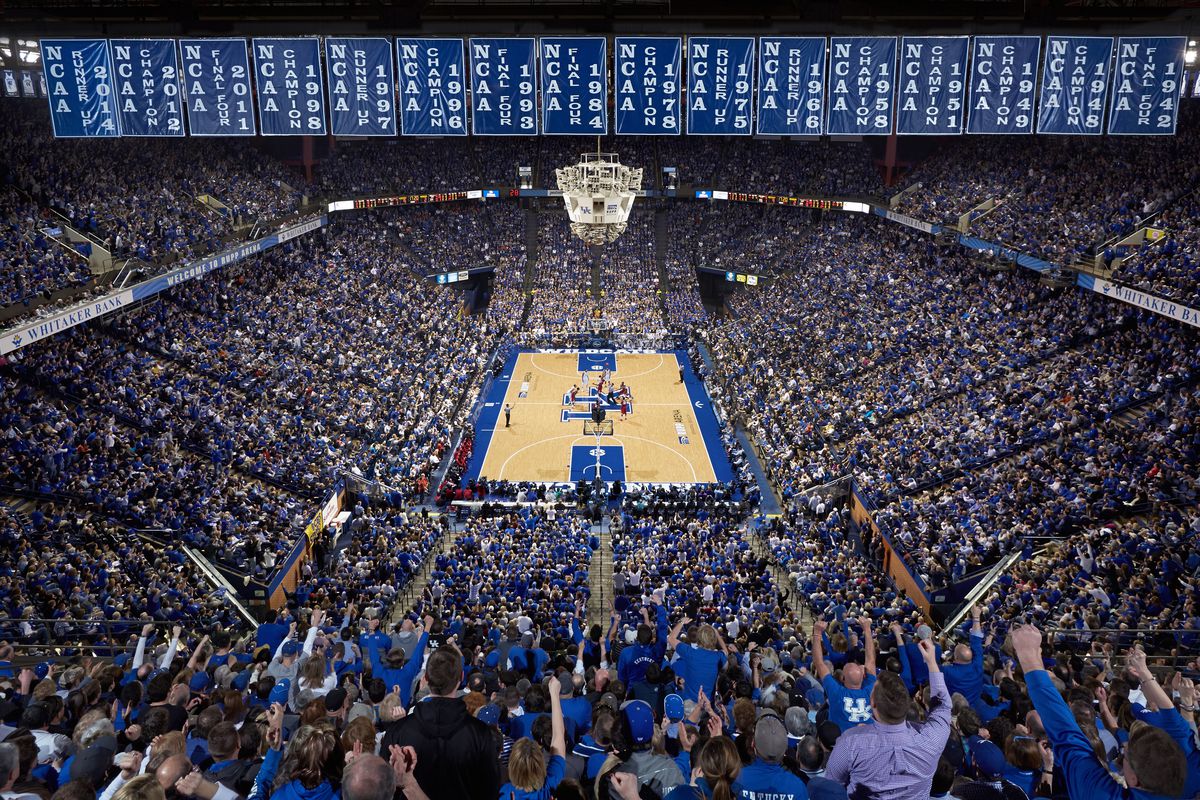 The home of Kentucky basketball will now be called Rupp Arena at Central Bank Center as part of the Lexington Center Corporation's 14-year naming rights agreement with the financial firm that rebrands the complex that is  home of the legendary Wildcats program as well as meetings and entertainment events.
A key part of the agreement is naming rights to the Lexington Convention Center complex, which is undergoing a $275 million expansion that will expand its offerings to over 200,000 square feet of meeting and event space. The agreement is an annual average investment of $4.1 million.
The complex includes Rupp Arena at Central Bank Center, the Central Bank Center (formerly the Lexington Convention Center), Triangle Park and the Lexington Opera House. Central Bank Center venues collectively welcome an average of 1.3 million patrons annually. The Central Bank Center brand will be on interior, exterior and directional signage, as well as collateral materials related to the Convention Center and Rupp Arena.
"This is a milestone agreement which represents the first naming rights agreement in the 44-year history of this legendary facility," said Bob Elliston, Lexington Center Corporation board chairman. "Central Bank has had a longstanding, 30-plus year relationship with Lexington Center. We are confident they will protect and advance the tradition of these fine facilities and we are excited to begin this new decade of our service to the community and the region as Central Bank Center."
Rupp Arena is set to undergo renovations that will replace bleacher seats in the upper deck with chairback seating for the first time, lowering the capacity to 20,545. The seating changes are part of a lease agreement signed by the University of Kentucky and Lexington Center Corporation in December 2016 that keeps the Wildcats at Rupp Arena through 2033. Kentucky has a 594-69 all-time record at Rupp Arena and has been in the top two nationally in attendance every year since 1977.
"The power of partnership enables us to pursue our goal of building an elite athletics department and empowering young people to grow as students, athletes and people," Kentucky Athletics Director Mitch Barnhart said. "We want to preserve and enhance the unmatched tradition of the building that bears his name. We look forward to playing at Rupp Arena at Central Bank Center for years to come."