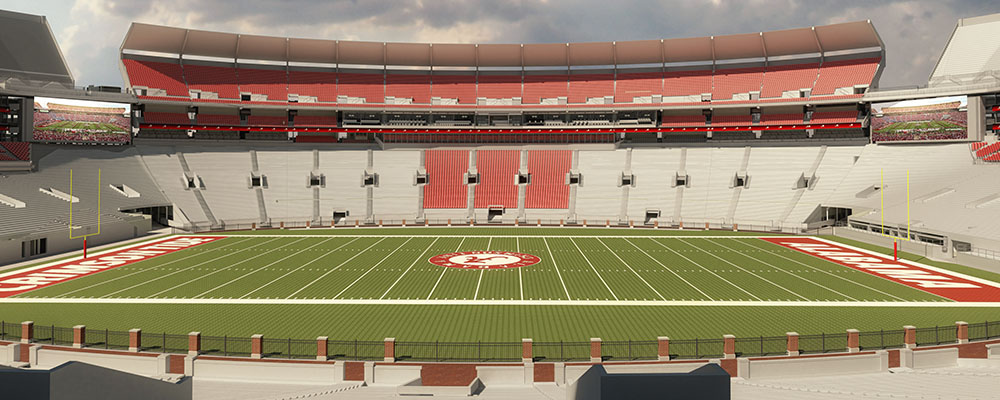 The home of University of Alabama football, already undergoing a renovation, has had additional money allocated for the work by the university's board of trustees.
Another $1.17 million has been added to the budget for ongoing work at Bryant-Denny Stadium, which stands at $107.17 overall. The extra money for the stadium in Tuscaloosa will help with improvements to a student plaza area that is used as a gathering and social space with added Wi-Fi capabilities, shading and other contingencies. The $1.17 million comes from the Crimson Standard initiative.
The student area improvements will be part of the overall work that includes an enhanced team entrance onto the field, recruiting area improvements, premium seating with new sky boxes, four new corner video boards, elevators and a new press box at the stadium, which opened in 1929 and currently seats 101,821.
A report provided to the board of trustees said that the renovation work is still on schedule and the stadium will be ready on August 19, a few weeks before the Crimson Tide's scheduled home opener of September 12 against Georgia State. The Southeastern Conference has suspended all organized team activities through the end of May, meaning no on-campus athletic activities of any kind will be allowed until June because of the coronavirus pandemic.