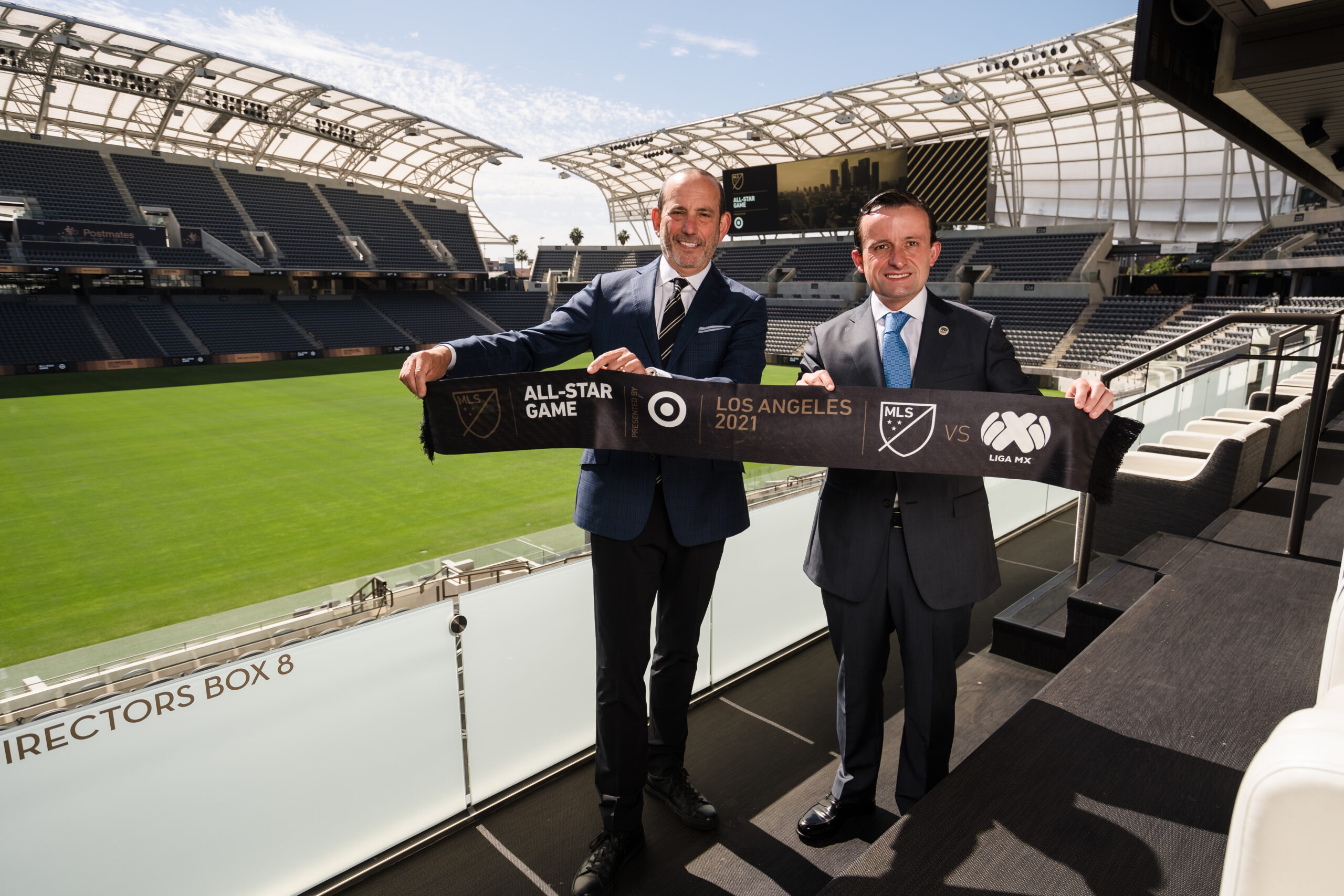 Major League Soccer and Mexico's Liga MX, leagues that have grown increasingly close in the past few years, will continue that relationship by having the 2021 MLS All-Star Game be a matchup of all-star teams between the two leagues for the first time after plans for a 2020 matchup were canceled by the pandemic.
The official announcement was made Wednesday at Banc of California Stadium in Los Angeles, where the game will be played on August 25. The All-Star Game will be a marketing bonanza for both leagues given the ability of fans from both leagues to attend with California scheduled to fully re-open in mid-June.
"Fans have been looking forward to this historic matchup for more than a year, and we have no doubt the 2021 MLS All-Star Game presented by Target will prove to be worth the wait," said MLS Commissioner Don Garber. "A game of this magnitude in Los Angeles, played in front of incredible fans in one of the greatest soccer stadiums in global soccer, is unlike anything our sport has seen. This event is a perfect expression of the groundbreaking partnership that continues to build between MLS and Liga MX."
The league's business relationship has seen the introduction of the Campeones Cup three years ago matching champions from both leagues in a one-off match and the Leagues Cup, an intra-league competition. Both of those events were canceled in 2020; the Campeones Cup will take place in late September with the MLS' Columbus Crew facing a Liga MX team to be determined and the Leagues Cup 2021 will have four teams from each league competing with the quarterfinals starting in early August.
"Liga MX is proud to be part of the 2021 MLS All-Star Game," said Liga Mx Executive President Mikel Arriola. "This is going to be an intense match in a fantastic setting and world-class stadium in Los Angeles, a city that has a deep connection to our country, league, players and fans. The 2021 All-Star Game is another step in the partnership we have established between two of the best leagues in the world and it will only intensify the rivalry between MLS and Liga MX, and is an important part of the internationalization project of our league to reach more audiences beyond Mexico."
The United States, Mexico and Canada will also jointly host the FIFA World Cup in 2026. Planning for that major event along with the close relationship between MLS and Liga MX continually spurs rumors of a joint league; FIFA President Gianni Infantino even said in March, "I think the potential in the United States and Mexico is enormous, each country by itself. But of course if you could bring those two together that would be incredible and that could quite well be the best league in the world."
In an interview with ESPN in December, Garber was asked about the possibility of a merger with Liga MX, responding "Could there ever be a moment where the leagues come together in a more formal way than just playing with interleague play? Perhaps." But fans who want the merger to happen soon can forget about it, given the CBA between Major League Soccer and the players union was extended recently through 2027.
Major League Soccer has had a variety of formats for its All-Star Game events: an East vs. West format, plus an MLS USA team against MLS World players. A MLS All-Star team has played a European club every year since 2005. MLS has an All-Star Game with a Liga MX connection in its past, playing the 2003 affair in Carson, California, against Chivas Guadalajara, losing 3-1.