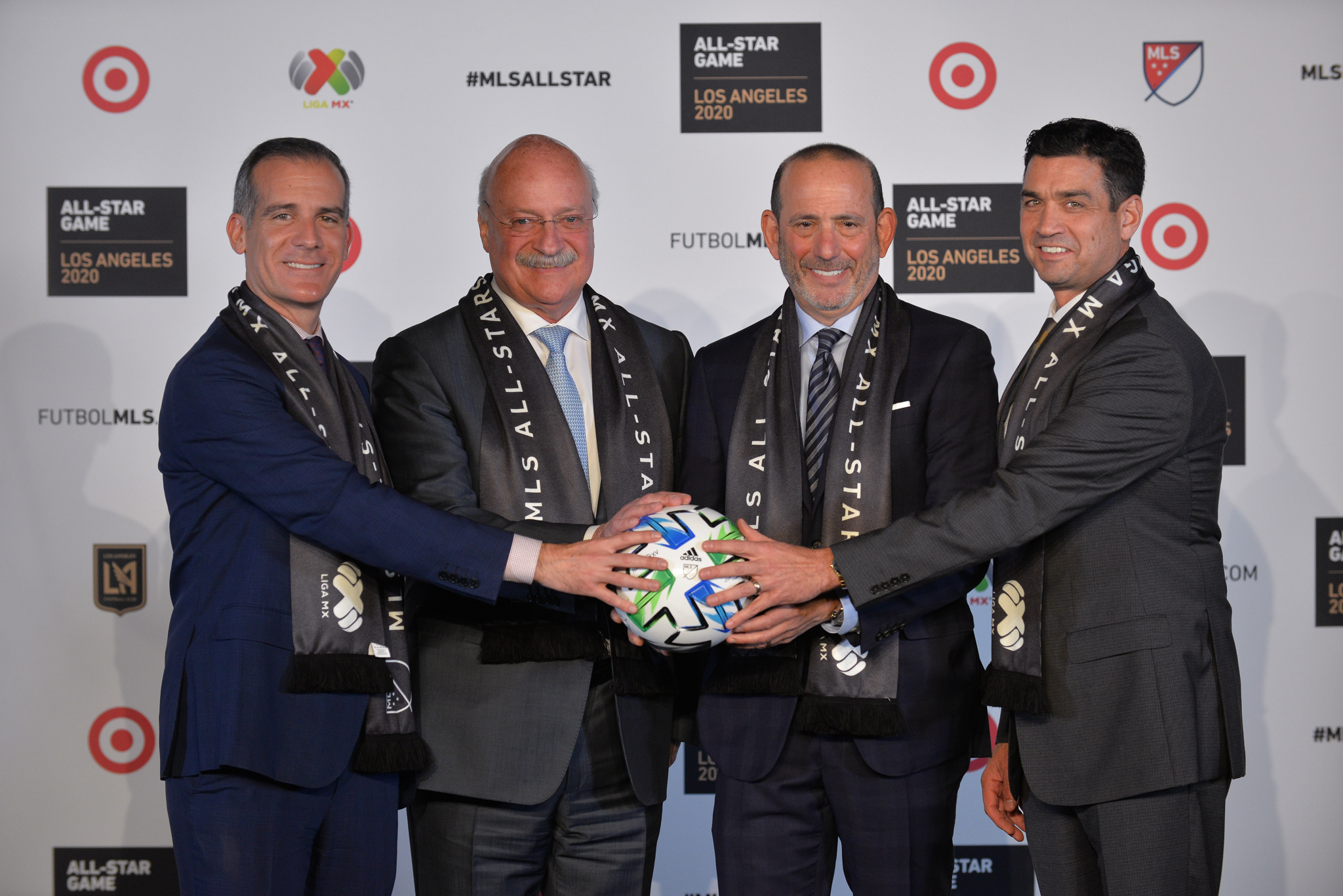 The increasingly close relationship between Major League Soccer and Liga MX in Mexico took another step with the official announcement that the 2020 MLS All-Star Game, awarded to Banc of California Stadium in Los Angeles, will be a matchup of all-star teams between the two leagues for the first time.
The All-Star Game will be a marketing bonanza for both leagues given the ability of fans from both leagues to attend. It is also the latest sign in a business relationship that has benefited both leagues. MLS and Liga MX started the Campeones Cup two years ago matching champions from both leagues in a one-off match. This past season saw the introduction of the Leagues Cup, a competition between four teams from each league that next year will be doubled in size.
But do not mix an increasing sense of partnership with on-field friendship when the whistle blows on July 29, 15 days after the Major League Baseball All-Star game is in Los Angeles at Dodger Stadium.
"Now I want to make clear and say to all the fans in Mexico and the United States, we come to win," Liga MX President Enrique Bonilla said. "We come to ruin (Major League Soccer's) 25th anniversary party. We come with the best that we have. And we're going to win."
MLS Commissioner Don Garber said the arrangement for the All-Star Game was a one-year deal, and that any future All-Star competitions had not yet been discussed in depth, let alone finalized.
The 2020 MLS All-Star week will include an All-Star Skills Challenge, plus concerts and other public events. The game will also be part of the league's year-long celebration of its 25th season with events and initiatives unveiled in the coming months to celebrate the milestone.
Major League Soccer has had a variety of formats for its All-Star Game events: an East vs. West format, plus an MLS USA team against MLS World players. A MLS All-Star team has played a European club every year since 2005.
MLS has an All-Star Game with a Liga MX connection in its past, playing the 2003 affair in Carson, California, against Chivas Guadalajara, losing 3-1. MLS had the All-Star game in 1999 in San Diego, and in San Jose both in 2001 and 2016.
The 2020 game will be broadcast on ESPN. LAFC's Bob Bradley, a three-time MLS Coach of the Year, will coach the MLS team after leading his squad to the Supporters' Shield and the Western Conference championship game.