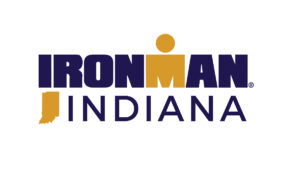 The Ironman Group will add a second 2021 race in Muncie, Indiana, announcing the debut of the full-distance Ironman Indiana triathlon to be staged October 2. The event will be a one-time race held in conjunction with the long-standing Ironman 70.3 Muncie.
The announcement comes following the sellout of all 12 full-distance Ironman triathlons across the United States and Canada on the organization's calendar in 2021.
"We are excited to bring a full-distance Ironman triathlon to this community," said Keats McGonigal, vice president of operations, North America for The Ironman Group. "We have hosted races in Muncie for nearly 40 years and are thrilled to bring Ironman Indiana to the triathlon community and the Ironman triathlon series. With the long-standing history these events have built over the years, we know our athletes will be excited to race 140.6 miles across this beautiful and challenging course in the American Midwest."
"I am proud to have played a small part in putting Muncie and Delaware County on the Ironman map," said Sue Errington, a member of the Indiana House of Representatives. "The addition of a full-distance Ironman triathlon to the existing Ironman 70.3 race puts us in the top echelon of elite U.S. triathlon locations. I look forward to cheering on our triathletes later this year."
A first half-distance triathlon, The Muncie Endurathon, was held in Muncie in 1980 at the same venue Ironman uses today. The event later became Ironman 70.3 Muncie.
Ironman Indiana will begin with a 2.4-mile two-loop swim in Prairie Creek Reservoir. The 112-mile bike course will wind through rural Delaware County with streets closed to traffic. The 26.2-mile run course will consist of two laps through rolling hills on the south side of Prairie Creek Reservoir.