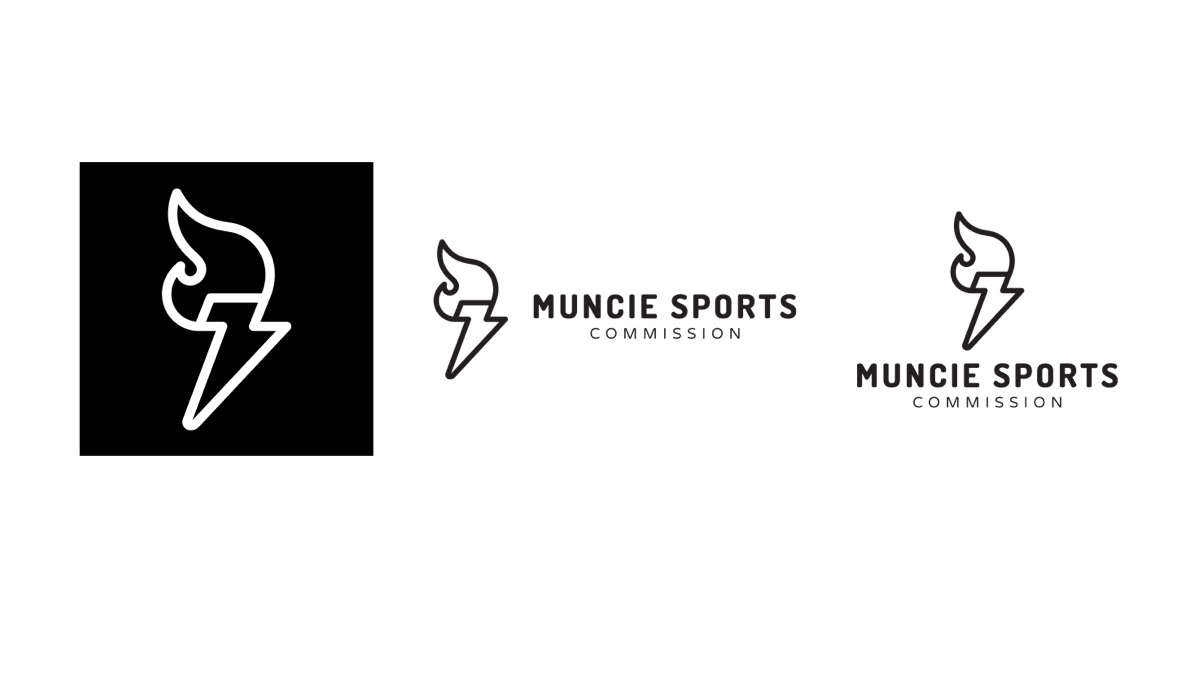 The Muncie Sports Commission in Indiana has introduced a reimagined brand portfolio as the nonprofit organization worked with Whitinger Strategic Services to assist with strategic direction and brand management.
The collaboration led to a new mission and passion statement for the organization as well as new logos to enhance current and future partnerships with sports-minded entities within Delaware County and with organizations looking to bring sporting events and activities to the community.
The sports commission also announced a strategic partnership with Ball State University, which will be the "host institution" for the games played at Bankers Life Fieldhouse, home of the Indiana Pacers, during the 2001 NCAA Men's Basketball Tournament. The partnership is part of the #MaskMadness campaign being held by the NCAA.
"We are excited to take these first steps in the evolution of the Muncie Sports Commission, but even more excited about what lies ahead," MSC Executive Director Jon Anderson said. "In the spirit of teamwork, the Muncie Sports Commission is looking forward to working with key stakeholders, providers and programs throughout our community in a collaborative and partnered approach to improving access, quality, and resources. The impact of sports goes far beyond the playing fields and the Muncie Sports Commission is taking a very intentional approach to developing those components that further our area economically as a full functioning sports community."