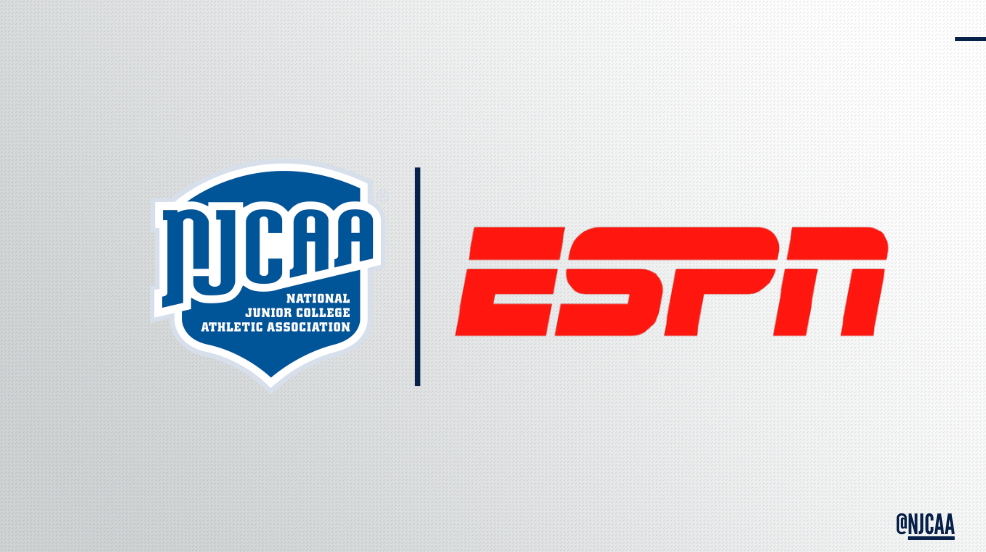 ESPN and the NJCAA have announced a multi-year media rights agreement to begin with the 2022-2023 season that will include the Division I football national championship game broadcast nationally with dozens of other events throughout the fall, winter and spring broadcast on ESPN Plus, the cable network's streaming service.
"This opportunity to work with ESPN presents a pivotal moment to maximize exposure and national awareness of the NJCAA," said Dr. Christopher Parker, NJCAA president and chief executive officer. "Through ESPN and ESPN+, the NJCAA will be front and center with the leader in college sports programming."
During the regular season, ESPN Plus will stream 13 NJCAA football games, 25 men's basketball games, 25 women's basketball games, 20 baseball games and 20 softball games each year of the agreement. NJCAA members that stream games via the NJCAA Network, the home for the association's digital content, will be considered for the NJCAA Game of the Week selection on ESPN Plus.
"We are excited about our relationship with the NJCAA and the opportunities it will provide for student-athletes of community state and junior colleges," said Dan Margulis, ESPN senior director of programming and acquisitions. "We look forward to following the storylines of the NJCAA as we continue to expand our college sports offerings."
Collegiate Sports Management Group assisted the NJCAA in reviewing and negotiating the agreement.
"The NJCAA is excited to begin this new era for our association by collaborating with ESPN," said Brian Luckett, NJCAA vice president for external affairs and development. "NJCAA student-athletes will now have more visibility than ever on the national stage, with many of them becoming major contributors on the four-year level across all divisions, including the Power Five conferences. Sports fans will be able to witness that opportunities start with the NJCAA."