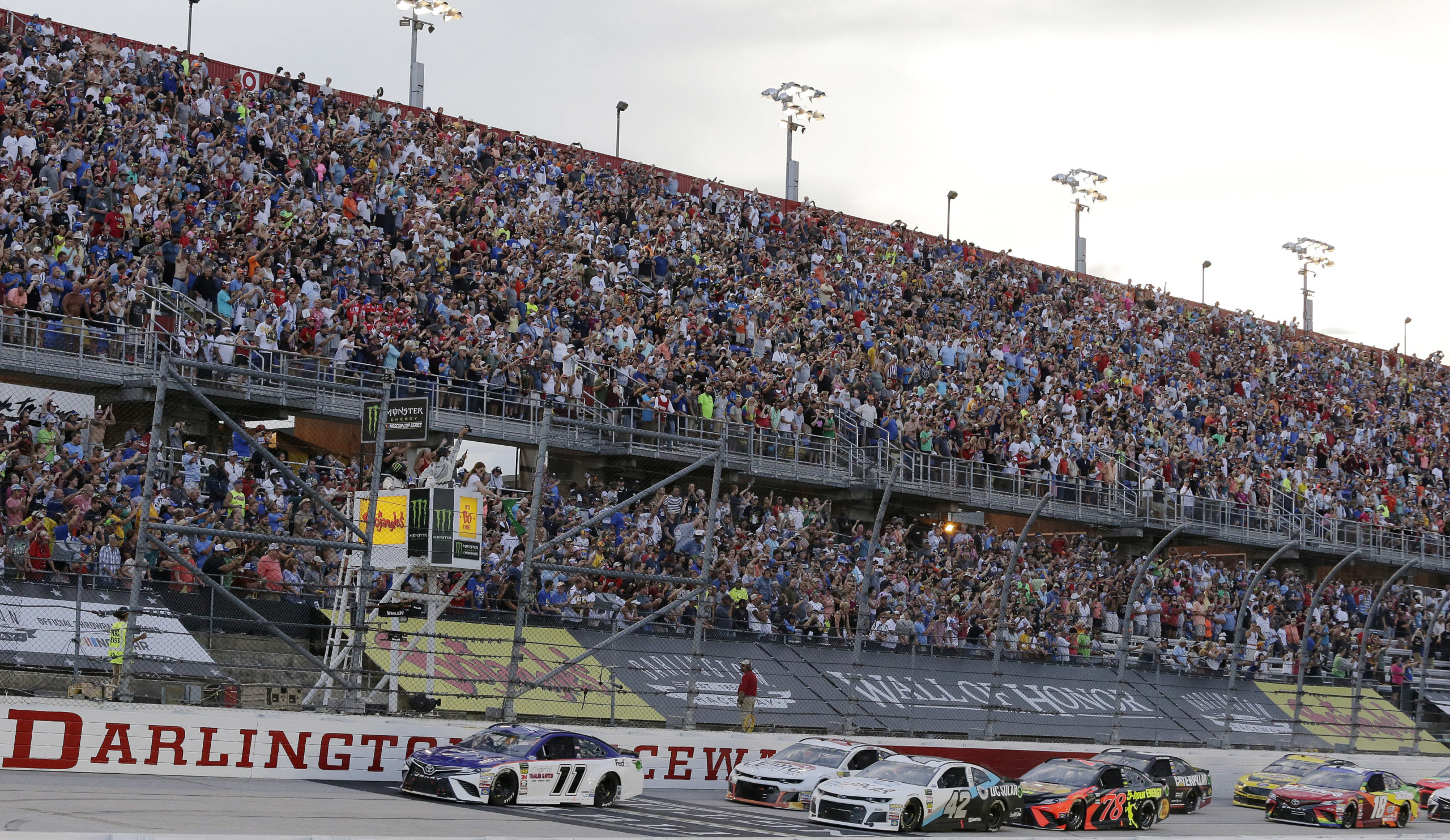 NASCAR announced its long-term carbon emissions goals on Tuesday as part of an Earth Week initiative with a commitment to achieving net zero operating emissions by 2035 followed by NASCAR's first comprehensive measurement of its carbon footprint.
"It's an ambitious goal but one that holds us accountable as we begin to think about sustainability differently," said Eric Nyquist, NASCAR chief communications and impact officer. "There is much work to be done but the fundamental objective is clear: we must reduce our emissions over time."
The plan is part of NASCAR IMPACT, an umbrella platform spotlighting sustainability, community engagement and other social initiatives. The announcement on Tuesday was after NASCAR measured total emissions from all NASCAR offices, owned race tracks, national series races and other related operations in 2022.
In addition to the emissions goal, NASCAR priorities including 100% renewable electricity at owned race tracks and facilities, the development of a sustainable racing fuel, expanded recycling efforts and on-site EV charging stations. NASCAR will track progress toward its sustainability goals in an annually published report.
"This begins the next phase of our sustainability effort," said Riley Nelson, NASCAR's head of sustainability. "Measuring our carbon footprint will become an annual process and as we improve year-over-year with the support of the industry, we'll identify new ways to contribute to a cleaner and healthier environment."
NASCAR this year became the first global sports property to join the Clean Energy Buyers Association, a community consisting of more than 350 energy customer companies and their partners. In February, the 2023 Busch Light Clash at the LA Memorial Coliseum became the sport's first zero waste event.
"With NASCAR IMPACT, we're striving to achieve a higher standard in the areas of sustainability and more broadly, social responsibility," said Nyquist. "NASCAR has a significant role to play in improving the well-being of our communities and the health of our planet and our commitment reflects that."