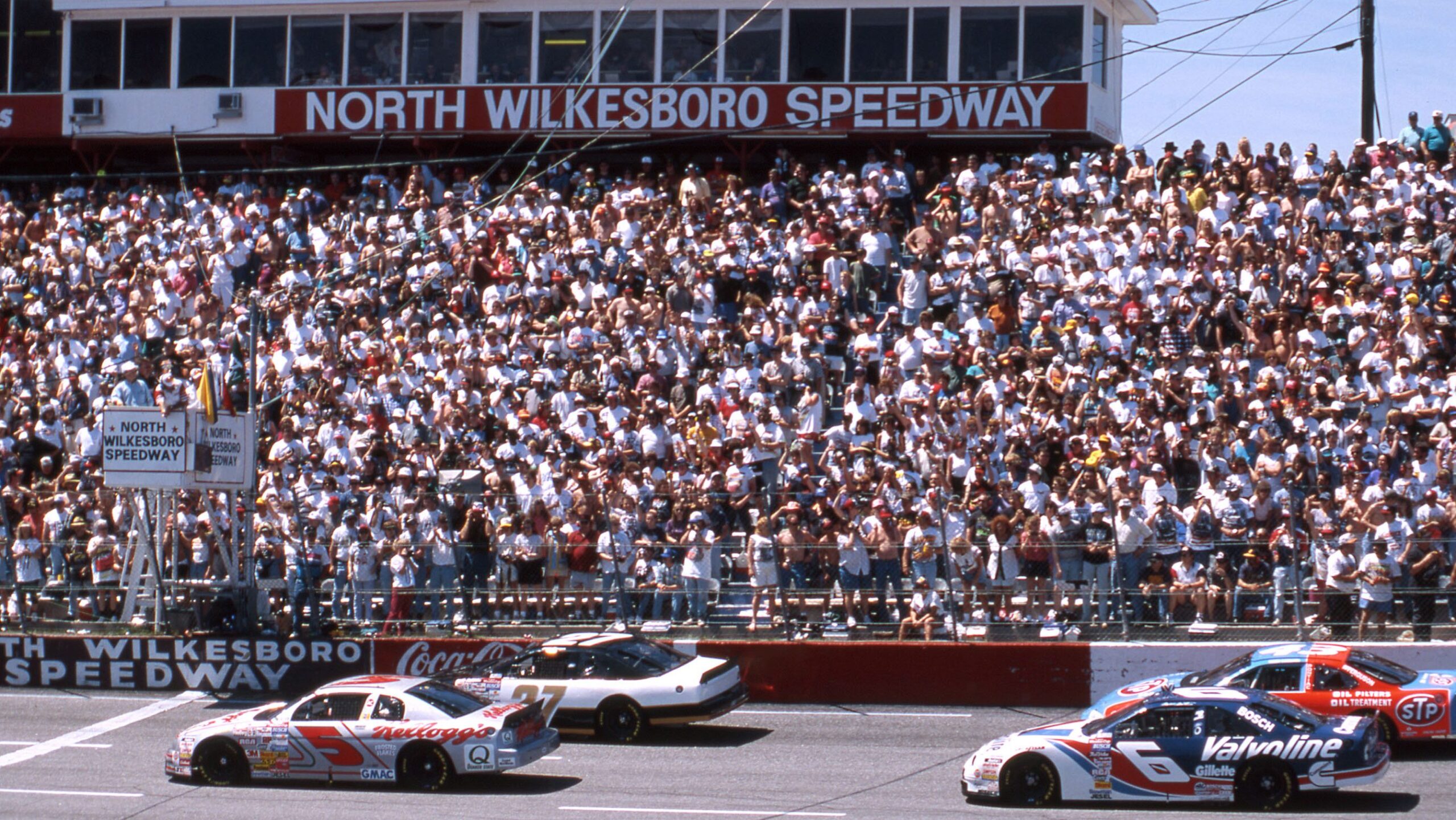 For the first time in 27 years, NASCAR will return to storied North Wilkesboro Speedway in North Carolina next season.
The sport is returning to one of its original tracks for the 2023 edition of the NASCAR All-Star Race during NASCAR's 75th anniversary season, part of three days of racing from May 19–21.
The official announcement was made at the North Carolina Museum of History and included North Carolina Governor Roy Cooper, NASCAR Chief Operating Officer Steve O'Donnell, Speedway Motorsports President and Chief Executive Officer Marcus Smith and NASCAR Hall of Famer Dale Earnhardt Jr.
The 0.625-mile North Wilkesboro Speedway oval was part of NASCAR's foundation in its earliest years, joining the Modified Division schedule in 1948. The track hosted the year-ending race for the Cup Series in its first season in 1949. It became an annual stop on the schedule, hosting two races a year starting in 1951.
North Wilkesboro Speedway last saw NASCAR action on September 29, 1996. Speedway Motorsports purchased the track's ownership shares and the track sat mostly untouched until recently when an $18 million allocation from the American Rescue Plan moved through the North Carolina state budget. Wilkes County and Earnhardt also contributed to the rejuvenation of the track, which saw racing action last month with regional and touring series.
"Some of my best memories as a little boy were going to North Wilkesboro," Earnhardt said. "And it got even better when I raced there as a teenager. I never thought I'd see that place full again, and then I got to race there this summer in a late model before a full house. There's just something special about it. I know the track, the fans, and the community will put on a show when we're back with the Cup cars for the All-Star race."
North Wilkesboro will become the fifth host of the NASCAR All-Star Race, which will stage its 39th running next spring. The invitational event has been hosted by Texas Motor Speedway the past two seasons. Charlotte Motor Speedway was its longtime home, hosting 34 All-Star Races — the first in 1985, then a continuous run from 1987-2019. Bristol (2020) and Atlanta (1986) have also hosted the event one time.