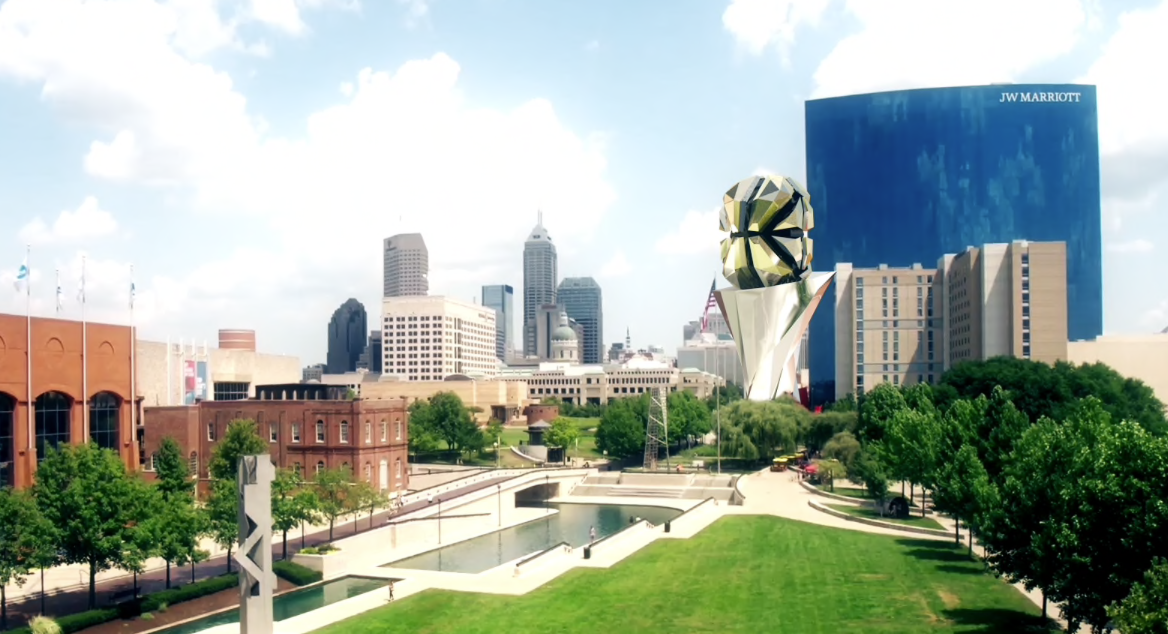 Indianapolis will host the NBA 2K League's fifth anniversary season with a competition schedule that includes a combination of remote and in-person games. The new season of the NBA's esports league will begin March 23 with the amateur qualifying event for the Coinbase NBA2KL 3v3 Slam Open, the first of three tournaments in the new Coinbase NBA2KL 3v3 Blacktop Series. The season will end with the NBA2KL 3v3 and 5v5 Finals as part of the NBA2KL Championships on August 20 and 27.
The in-person component of the NBA 2K League season will be staged at the new NBA 2K League Studio in Indianapolis at The Pavilion at Pan Am. The studio's design will feature two circular competition stages for simultaneous in‑person games that give the broadcast the opportunity to switch between games in real-time to capture the most exciting action. Tickets will be sold to the public with details to be announced.
"After playing nearly all of the 2020 and 2021 seasons remotely, we are thrilled to get back to our live studio experience in the heart of downtown Indianapolis – a city overflowing with passionate basketball fans and known for putting on some of the biggest events in American sports," said NBA 2K League President Brendan Donohue.  "The NBA 2K League is proud to call Indianapolis our home for the 2022 season."
New this season, amateur teams from around the world will have the opportunity to participate alongside NBA 2K League teams for a share of the 3v3 tournament prize pool. NBA 2K League teams, amateur teams and community teams will qualify for the NBA2KL 3v3 Playoffs based on their performance in the prior competitions throughout the season.
"Indiana Sports Corp is excited to partner with the NBA 2K League on its upcoming season in Indy," said Indiana Sports Corp President Ryan Vaughn. "Our team will provide assistance in several capacities over the course of their 2022 competitions, and we look forward to welcoming this first-ever full tournament season, playoff and championship event to our city.  Esports is among the fastest growing sports in the world, and we are thrilled Indy will be the epicenter of the NBA 2K global community for the next six months."
The Banner Chain Powered by AT&T and the NBA2KL 5v5 Playoffs and Finals will continue to feature only NBA 2K League teams.