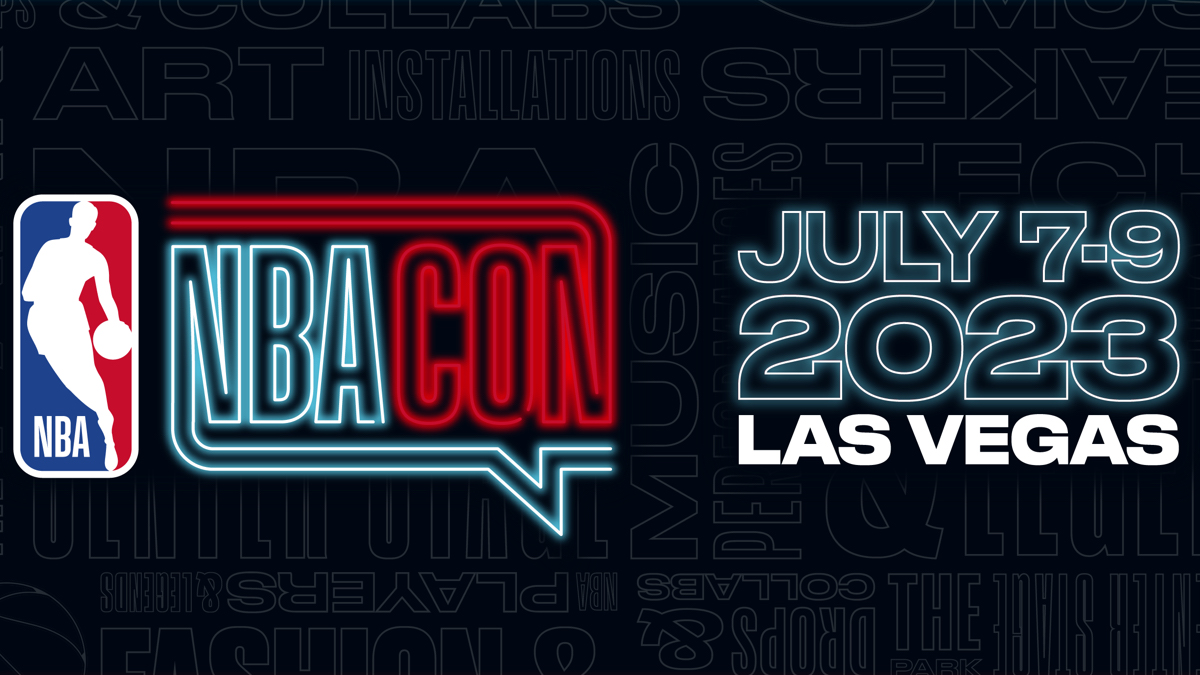 The National Basketball Association has announced that NBA Con, a first-of-its-kind event that celebrates the best of hoops culture, will debut at Mandalay Bay in Las Vegas from July 7–9, 2023.
NBA Con will combine fashion, music, food, art and technology into a three-day event. Appearances will include legends and current NBA stars like six-time NBA champion and Naismith Memorial Basketball Hall of Famer Kareem Abdul-Jabbar, Minnesota Timberwolves' Mike Conley, Indiana Pacers' Tyrese Haliburton, New Orleans Pelicans' CJ McCollum, Atlanta Hawks' Trae Young, and 2023 NBA Draft prospects Victor Wembanyama and Scoot Henderson.
"NBA Con is for every fan," said Joey Graziano, NBA head of event strategy and development. "It combines our players' and fans' passion for the game with their authentic off-court interests to create unique experiences that could only come to life through NBA fandom."
NBA Con tips off the opening weekend of NBA 2K24 Summer League, which begins 10 days of action on July 7. NBA 2K24 Summer League will showcase many players whom are taking the floor for the first time in an NBA uniform.
The 400,000-square-foot event at Mandalay Bay is twice the size of the NBA Crossover fan event held during NBA All-Star 2023 that welcomed more than 50,000 fans.
The event will feature a variety of NBA aspects, including the latest trends in NBA fashion and sneakers, with NBA players showcasing their own styles, live entertainment performances, NBA Con and NBA product drops, interactive brand experiences, including augmented and virtual reality games and more.
There will also be appearances and meet-and-greets, giving fans the chance to get up close with NBA players and personalities, as well as live podcasts, conversations and creator studios. The Park will feature a basketball-centric exhibition with various courts where fans can shoot around, watch open practices or participate in open runs.
Tickets are on sale with single day passes for adults starting at $60 and kids' passes available for $30. The NBA has partnered with Emerald to bring NBA Con to life.
"At Emerald, our core mission is to unite audiences through the power of interactive moments, which is why we are excited to partner with the NBA to create the ultimate basketball fan experience: NBA Con," said Hervé Sedky, Emerald president and chief executive officer.