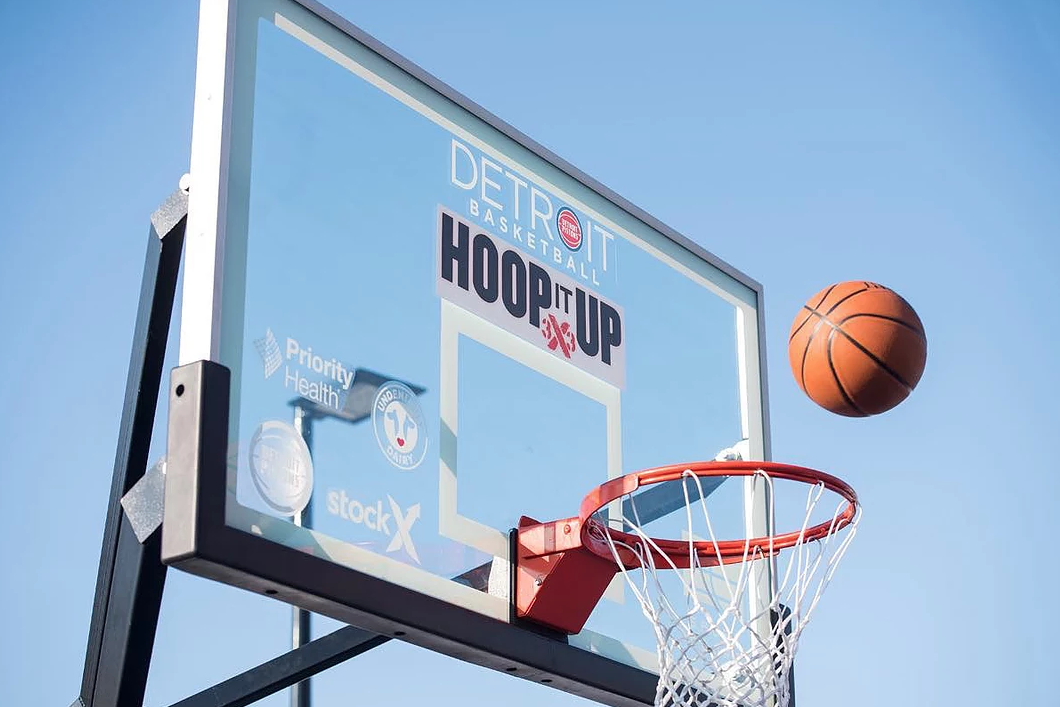 As 3–on–3 basketball continues to grow in popularity ahead of its Olympic Summer Games debut in 2020, one of the original blacktop events in the sport has been bought by a former NBA superstar.
Kevin Garnett has acquired the Hoop It Up basketball tour, it was announced on Monday. Hoop It Up has been around since 1989, focusing on grass-roots basketball events for all ages and ability levels. Hoop It Up also works with NBA teams to hold 3–on–3 tournaments, including a Denver Nuggets tournament on September 7 at the Pepsi Center.
"I am looking forward to carrying Hoop It Up forward to the next generation of basketball players," said Garnett, a former NBA Most Valuable Player and 15-time All-Star. "In 2020, we will be rolling out a dynamic streetball festival tour, which will converge basketball, music, video gaming and urban lifestyle to create a unique sports live and digital experience."
The acquisition was made through Big Ticket Sports LLC, a Garnett-owned business that focuses on event management and productions. Big Ticket Sports LLC, based in Littleton, Colorado, bought both Hoop It Up and the Kick It 3v3 soccer tour from Grand Sports Management LLC.
The 3-3 discipline will make its Olympics debut at the Tokyo Games in 2020, run through FIBA. Hoop It Up will work with FIBA on setting up qualifying tournaments that will help determine the teams that earn berths to the Olympics.
"We would like to congratulate Kevin Garnett on his acquisition of Hoop It Up," said FIBA 3×3 Managing Director Alex Sanchez. "Kevin has been a great ambassador for the game of basketball and we look forward to seeing him help develop 3×3 basketball in North America and abroad."