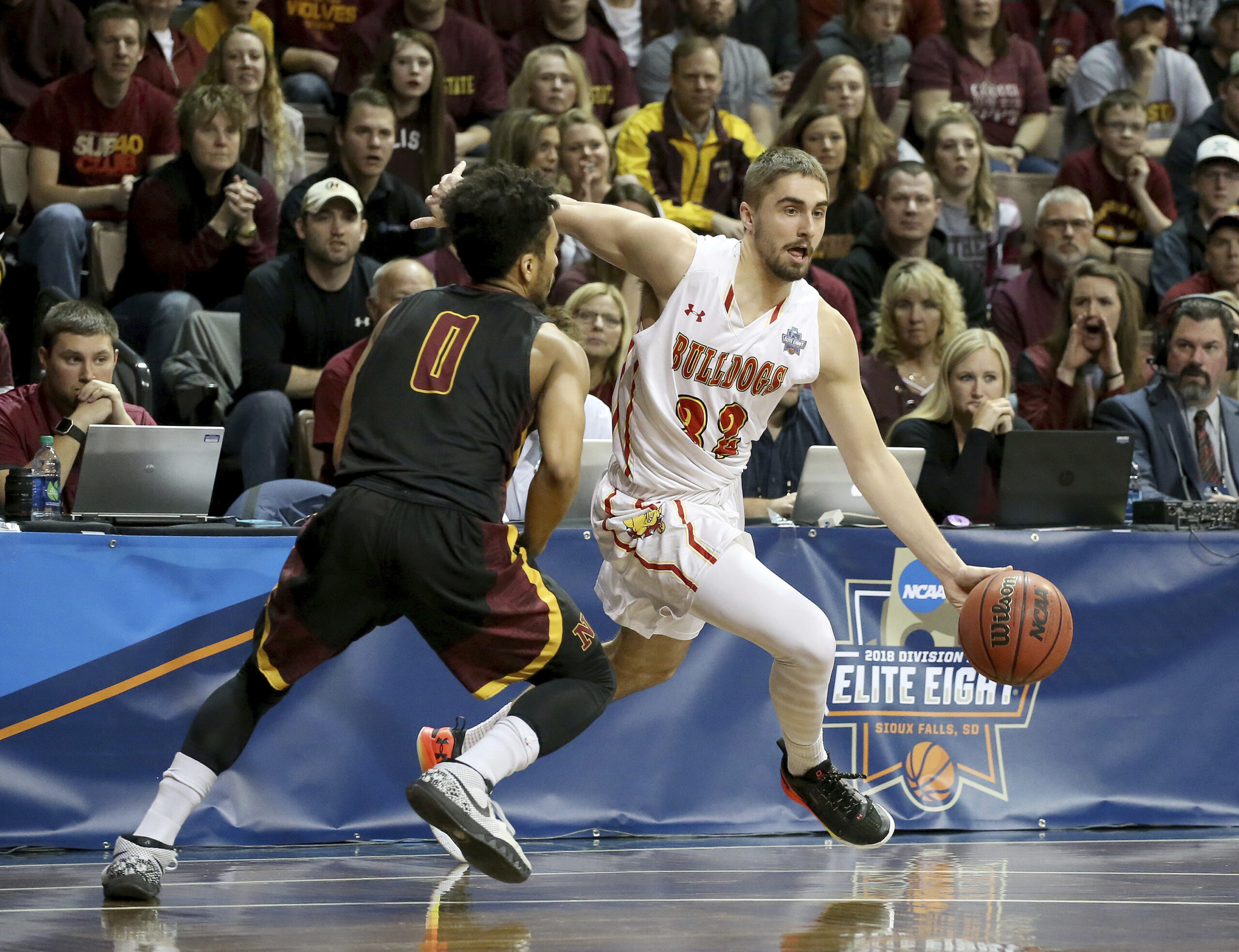 The NCAA has announced the predetermined hosts for its Division II Men's and Women's Basketball Tournaments as well as the new host for the Division II wrestling championships.
The Division II basketball tournaments traditionally have had their regional weekends at the site of the highest seed but due to the health and safety protocols surrounding the COVID-19 pandemic, the NCAA decided instead to select neutral sites.
Regional weekend games for the men's tournament will be March 13–16 with the winners going to the Elite Eight in Evansville, Indiana, March 24–27. Regional weekends for the women's tournament will be March 12–15 before the Elite Eight in Columbus, Ohio, March 23–26.
Men's Hosts
Atlantic: Academic, Sports & Recreation Complex, West Liberty, West Virginia
Central: Barnett Center, Aberdeen, South Dakota
East: Capital Center, Albany, New York
Midwest: Ford Center, Evansville, Indiana
South: The Complex, Valdosta, Georgia
South Central: Rip Griffin Center, Lubbock, Texas
Southeast: B. Frank Turner Arena, Harrogate, Tennessee
West: Lockridge Arena, Golden, Colorado
Women's Hosts
Atlantic: Greater Columbus Convention Center, Columbus, Ohio
Central: Multipurpose Building, Warrensburg, Missouri
East: Daemen College Athletics Complex, Buffalo, New York
Midwest: O'Reilly Family Event Center, Springfield, Missouri
South: UNG Convocation Center, Dahlonega, Georgia
South Central: First United Bank Center, Canyon, Texas
Southeast: Holt Fieldhouse, Jefferson City, Tennessee
West: Brownson Arena, Grand Junction, Colorado
The Division II wrestling championships will be moved to St. Louis, Missouri, and Chaifetz Arena at the America's Center Convention Complex. It will be hosted by Lindenwood University, Maryville University, McKendree University and the St. Louis Sports Commission. The Division II Championships were previously held in St. Louis in 2015.
"We are excited to bring the NCAA DII Wrestling Championships back to St. Louis," said St. Louis Sports Commission Vice President Chris Roseman. "Our DII partners at Lindenwood, Maryville and McKendree have really stepped up to host the event and we're excited that with the DI Wrestling Championships coming a week later, St. Louis will be the epicenter of college wrestling in March."
The Division II Wrestling Championships were originally scheduled as part of the 2021 NCAA Division II National Championships Festival, which included men's and women's indoor track and field, and men's and women's swimming and diving in Birmingham, Alabama. Due to the COVID-19 pandemic, each championship was decoupled to hold its own independent event to better adhere to NCAA health and safety protocols.