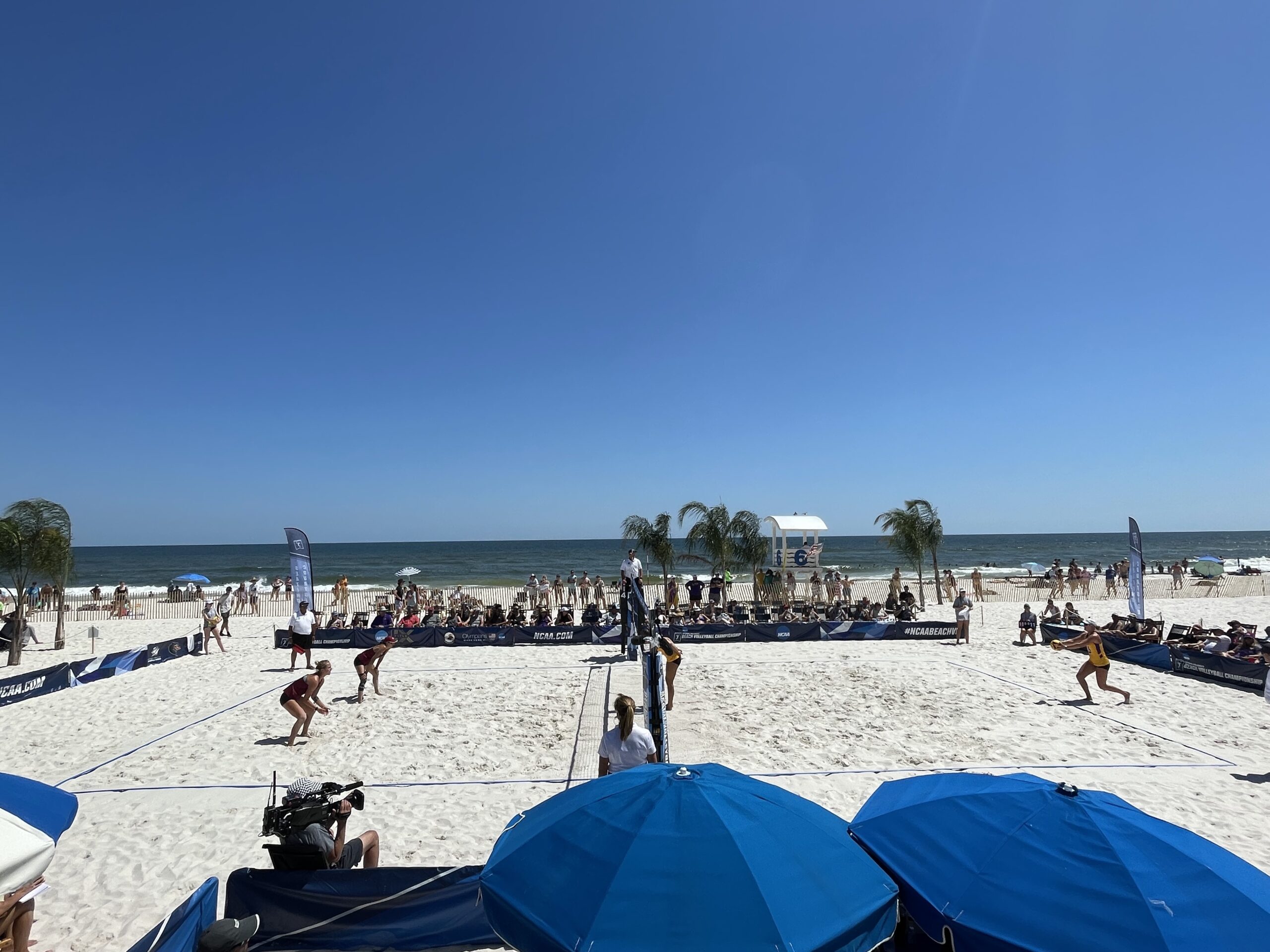 Tickets are on sale for the NCAA Beach Volleyball championships in Gulf Shores, Alabama, with the event starting May 3 at Gulf Place Public Beach.
The schedule begins with a opening round play-in dual between two teams before the full 16-team field starts May 5, with the double-elimination tournament last three days with the title match on May 7. The NCAA championship has called Gulf Shores home since its inception in 2016.
"The Gulf Shores/Orange Beach area is a perfect location for those who love the sport of beach volleyball or are looking for a great vacation spot," said Kristin Fasbender, NCAA director of championships and alliances. "There's going to be so much going on during the National Collegiate Beach Volleyball Championship. You can catch excellent beach volleyball, while enjoying the sun, surf and local restaurants. Everything is easily walkable, and it will be a great weekend to take the family on vacation."
Adjacent to the NCAA championship site, more than 375 junior beach volleyball teams will compete in the 2023 Gulf Coast Region "BeachFest" National Beach Tour Qualifier sanctioned by USA Volleyball. In addition to the collegiate and junior events, a USAV Para Beach Volleyball tournament will take place on the junior event site.
All championship weekend duals will air live on the ESPN family of networks, with the championship dual airing live on ESPN at 12 p.m. EDT.