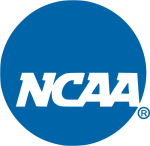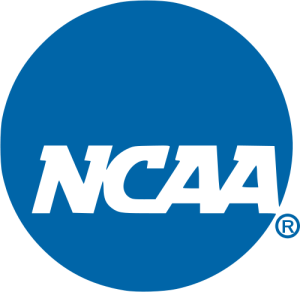 The NCAA has reached an eight-year, $8.8 billion extension of its multimedia rights agreement with CBS Sports and Turner to broadcast the Division I Men's Basketball Championship through 2032.
Through the terms of the new agreement, Turner and CBS Sports will provide live coverage of all tournament games across all platforms. CBS Sports and Turner will continue to manage and collaborate on the NCAA's corporate marketing program. In addition, Turner will continue to manage March Madness Live and ncaa.com, along with major events surrounding NCAA championships, including the NCAA March Madness Fan Fest and Music Festival.
The new deal is an extension on a 14-year, $10.8 billion agreement signed in 2011 that had been set to expire in 2024. For the NCAA, the long-term extension locks in the association's main source of revenue, with the tournament's broadcast contract making up more than 90 percent of all NCAA revenue. In fact, of the 90 championships the NCAA organizes, the basketball tournament is the only one that produces a significant profit, said NCAA President Mark Emmert.
"For the majority of the colleges and universities in the association, the distribution that comes out of this revenue stream is essential to their ability to conduct their athletic departments and their programs," Emmert said. "The second piece of it is we know we're heading into an era of disruption and evolution in the media landscape. And while that will likely provide upsides and downsides, because this is 90 percent of your revenue, you want to make sure you've got it in as secure a position as you can."
The tournament has delivered significant audiences across all platforms throughout its first six years, although ratings for the 2016 tournament were down for the first time under the deal. Turner carried the championship game in 2016, the first time that event was aired on cable television. Nonetheless, television coverage across TBS, CBS, TNT and truTV has averaged more than 10.2 million total viewers in its respective game telecast windows over the last six years. And NCAA March Madness Live has more than doubled the number of its live video streams and live hours of consumption since 2011.
"From a Turner perspective and from CBS as well, we both agree on this property," said Turner President David Levy. "There are very few premium sport properties that are available that produce the kind of value the NCAA tournament delivers to our distributors, our advertisers and consumers."
CBS Sports Chairman Sean McManus said the deal also cements the network's ability to broadcast some of the biggest events in sports. CBS aired the Super Bowl this year and has a long-term deal to broadcast the Masters as well. "This deal has worked extremely well for us during the first six years and exceeded all our expectations," McManus said. "It's a profitable deal for us, which is obviously an important component. The fact we're securing another big event that has been part of CBS for 35 years is a really great continuation to our lineup."
Under the new agreement, all opening-, first- and second-round games will continue to be shown across TBS, CBS, TNT and truTV with Turner and CBS splitting coverage of the regional semifinals and regional finals each year. Live coverage of the Final Four national semifinals and national championship will continue to alternate between CBS and Turner each year, with CBS broadcasting the games in 2017 and TBS televising them in 2018.
Emmert said there are no plans to increase the number of teams in the tournament beyond the existing 68 teams. "We're very pleased with the way the tournament is conducted right now," he said. "There's been absolutely no discussion about expanding the field."