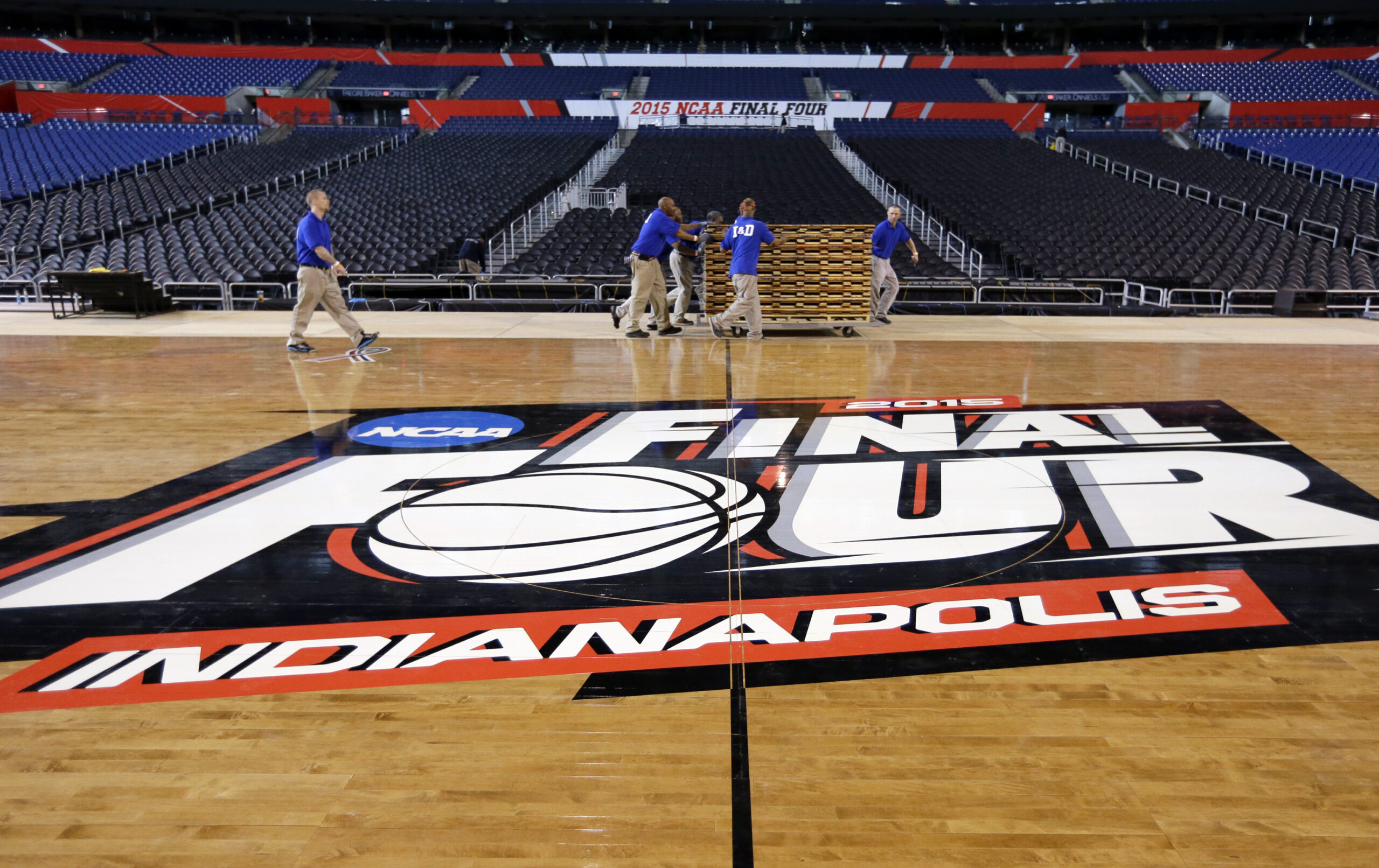 The NCAA will explore a joint Final Four for men's and women's basketball, though the organization said it would not happen until at least 2027.
Combining the tournaments was one of the recommendations stemming from an external review of gender equity issues released in August. The review was after social media showcased the disparities between amenities at the two tournament bubble setups in March, including weight rooms and other features.
The awarding of the sites for the 2027–2031 Men's and Women's Final Fours is scheduled to be announced in fall 2022.
The NCAA this week said the women's tournament will use "March Madness" in marketing and branding. The NCAA also said the national office will start from scratch in determining budgeting expenses for the two tournament staffs instead of adjusting budgets from the previous fiscal year.
"We are committed to continuing discussion about the concept of conducting both the Women's and Men's Final Fours in the same city in the next bid cycle for each of these premier NCAA Championships," said Nina King, chair of the Division I Women's Basketball Committee. "Finding ways to address the gender equity issues that have come to exist through the years between the Division I Women's and Men's Basketball Championships is a priority, and we are dedicated to making impactful changes."
The Women's Basketball Coaches Association did a survey of its coaches last month on the recommendations in the report and only 55% were in favor of a combined Final Four. The Associated Press obtained a copy of the survey results, which included participation from 345 of 356 WBCA members.
"If they have the hotels correctly with both number one seeds staying in the same place and the facilities right, I think it's doable," Stanford coach Tara VanDerveer told the AP. "I don't think you could say you're going to do it and not work at it. You have to iron out the details."
Future Women's Final Four sites are:
2022 — Minneapolis, Minnesota
2023 — Dallas, Texas
2024 — Cleveland, Ohio
2025 — Tampa Bay, Florida
2026 — Phoenix, Arizona
Future Men's Final Four sites are:
2022 — New Orleans, Louisiana
2023 — Houston, Texas
2024 — Phoenix, Arizona
2025 — San Antonio, Texas
2026 — Indianapolis, Indiana