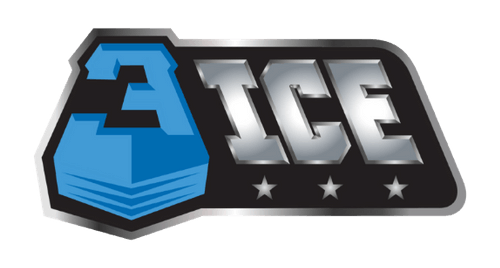 A new hockey league that is looking to capitalize on the excitement and positive fan response to the NHL's 3-on-3 overtime format will start in June 2021, and it already has a TV partner both in the United States and Canada.
The league is called 3ICE, and the brainchild of NHL veteran Craig Patrick and E.J. Johnston, the son of three-time Stanley Cup champion Ed Johnston. The format will call for eight teams, each with seven players (one goalie), playing in nine cities as a touring league that will have its events broadcast on the CBS Sports Network in the United States and on TSN in Canada. The championship game at the end of the summer will be broadcast nationally in the United States on CBS.
"Three-on-three hockey has proven to be an incredibly exciting display of speed, skill and creativity, and we see a creation of a league based entirely on that as a natural extension whose time has come," said Johnston, who will serve as chief executive officer. "We believe we have the best part of hockey and when you add to that the way fans consume and share content today, we can see a day with 3ICE media platforms and leagues in North America, Europe and beyond."
The NHL's overtime format was changed before the 2015–2016 season with three players on the ice for the overtime period instead of the five that normally are on the ice during regulation play. 3ICE games will be played in two eight-minute halves on full-sized rinks with a running clock. All eight teams will visit each tour city and play in a bracket-style format to determine a tour stop champion.
"3ICE is going to thrive on pure skill, creativity, play making and goal scoring," said Patrick, who will be the league's commissioner. "What that means for fans is that our events will be all hockey and no filler. … No penalties, only penalty shots. No long intermissions or stoppage in play for video reviews. Just pure excitement."
The league also has formed partnerships with Getty Images Inc. as its photography partner and ASM Global as its venue partner. "We are very proud of our relationship with 3ICE and are ready to work together and launch this terrific concept that hockey fans will love," said ASM Global Chief Commercial Officer Rich Krezwick. "All of us at ASM Global will pitch in and really look forward to growing the 3ICE vision together, for hockey fans across North America."