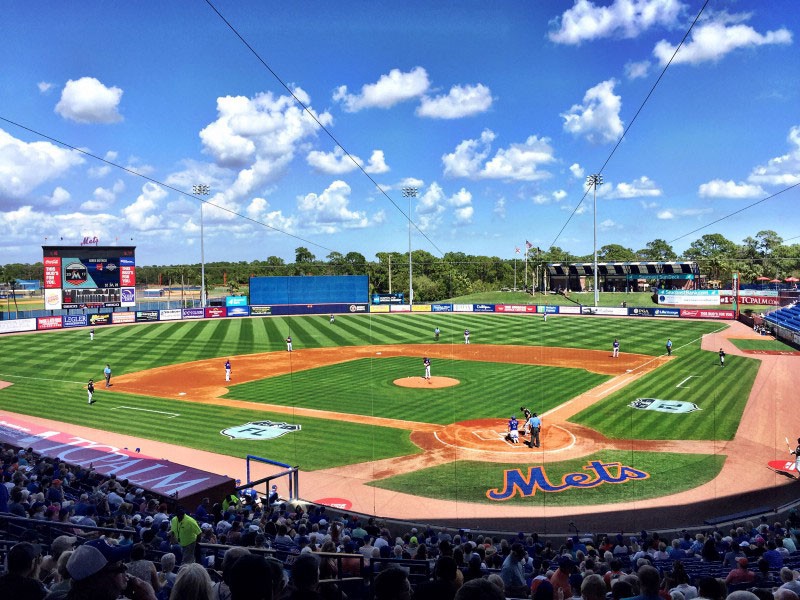 The home of the New York Mets for spring training along with its Class A short-season team will be renamed in February from First Data Field to Clover Park after a corporate takeover.
First Data was bought in 2019 by Fiserv, a payments and financial services technology company. Fiserv operates a platform called Clover, which enables payments at businesses and stadiums across the United States including the park in St. Lucie, Florida, where the Mets hold spring training.
"We are excited to continue our partnership with Fiserv by showcasing their innovative Clover technology and appreciate their contribution to making our spring training home field a great place to watch baseball," said New York Mets COO Jeff Wilpon.
The first game at the park under the new name will be February 22 against the Miami Marlins, one of 16 games at the complex this spring. The St. Lucie Mets venue's naming rights belonged to First Data since 2017 as part of a 10-year marketing partnership that will continue.
"From making it possible for people to access and manage their banking activities, to allowing them to easily purchase T-shirts at a local business and concessions at the game, Fiserv plays an integral role in people's daily lives," said Fiserv President and Chief Operating Officer Frank Bisignano. "We're proud to be part of our communities as we enable people to engage in memorable experiences at the ballpark and beyond."
Along with the name change of the stadium, part of a broader $57 million renovation of the complex, the Mets plan to change the street name at the complex to honor Hall of Fame catcher Mike Piazza, who played eight seasons with the franchise.