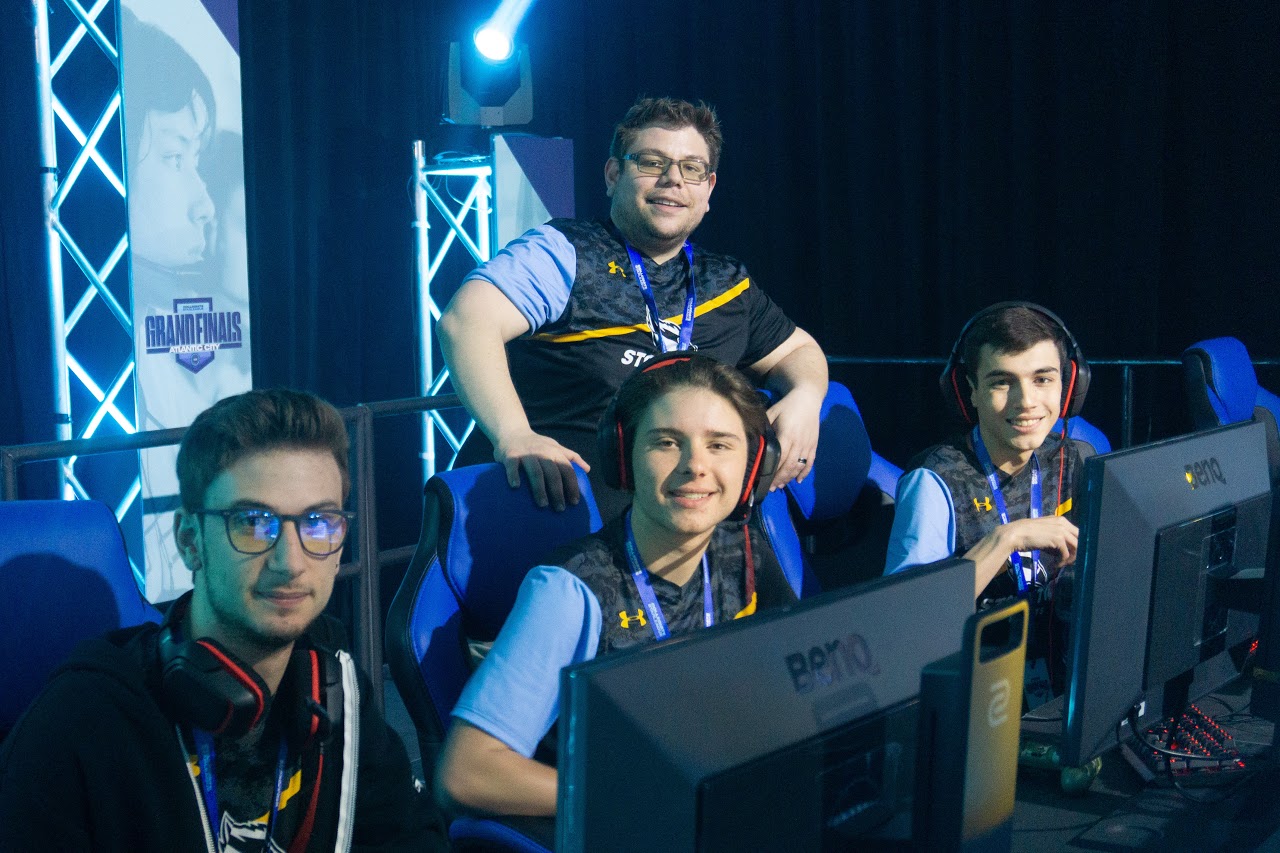 The New Jersey Economic Development Authority will invest $200,000 with Stockton University to support the establishment of an esports Innovation Center at the university's Atlantic City campus. The funding will be used to provide staff support for the Innovation Center, which is expected to contribute to Atlantic City's goal of becoming a hub for the esports industry.
"Atlantic City has always been a top destination for entertainment in New Jersey, so establishing the city as an epicenter of the growing esports industry is a logical and exciting step forward," said Lieutenant Governor Sheila Oliver. "The esports Innovation Center at Stockton University is an innovative project that will work in tandem with our ongoing revitalization and job creation efforts to help pave the way for equitable and lasting economic growth in Atlantic City. I'm excited to see the NJEDA partner with Stockton University to bring the Center to life."
Among other activities, the innovation center will identify industry-wide technology development opportunities and host "hack-a-thons" and similar coding challenges focused on creating innovative solutions. It will also work with private sector companies and colleges and universities to develop programs teaching the skills most in-demand in the esports industry, convene industry events that highlight opportunities and leading-edge developments in esports technology, and support esports-related research at New Jersey academic institutions.
"Stockton University and Atlantic City have been leaders in recognizing the potential of the esports industry," said Stockton University President Harvey Kesselman. "Stockton's Chief Information Officer Scott Huston helped make Stockton among the first colleges in the nation to recognize esports and its impact on the future of both entertainment and gaming technology. We look forward to collaborating with public and private partners to make New Jersey a hub for esports innovation."
New Jersey has made a push into esports, housing several companies in the space including G3 esports, Amazon's Twitch streaming service, esports Entertainment Group, and Harris Blitzer Sports and Entertainment.
The new center will also work with the Division of Gaming Enforcement and independent bodies that govern integrity in competitions to position New Jersey as a leader in regulation and integrity practices for esports. It will also promote diversity and inclusion, as well as healthy gaming practices in the esports industry. In addition to the memorandum of understanding with Stockton University, the NJEDA has approved a separate agreement with New Jersey City University to support the Sports Wagering and Financial Technology Workforce Development and Innovation Center at that campus. That center will serve as an incubator for the sports wagering and fintech industries to grow and support innovation in those fields.