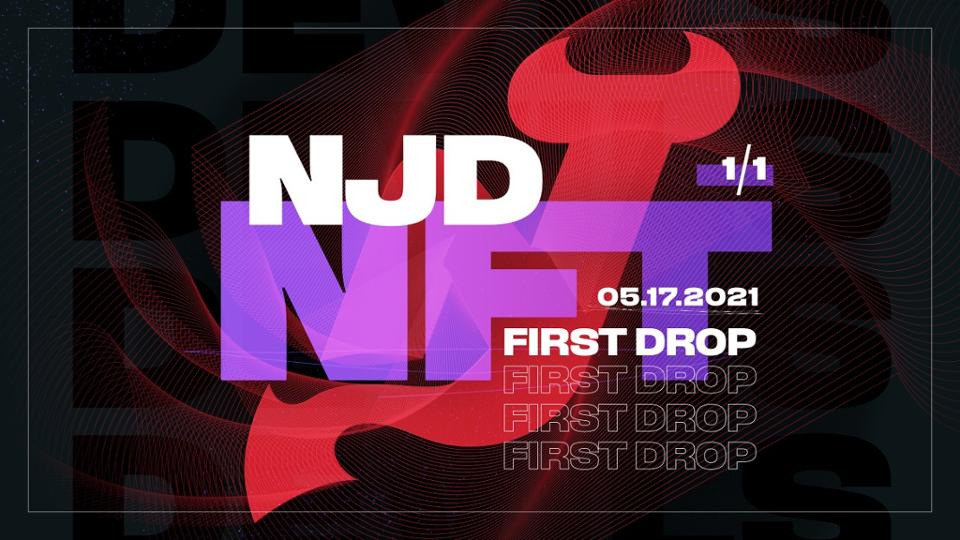 The New Jersey Devils and Fanaply have announced a digital collectibles partnership, allowing Fanaply to host, mint, sell and distribute Devils' licensed NFTs that include moments throughout the franchise's history.
The partnership's first collection will include an "NJD EST 1982" NFT coin, which will be available as a 1/1 collectible and sold in auction-style format. The winning bidder will additionally receive a physical replica of the coin and two season ticket memberships to the Devils 2021–2022 season. The other NFT is a "NJD 3x Champ" coin reflecting the team's three Stanley Cups, with the winning bidder also having the opportunity to watch a 2021–2022 season game in the New Jersey Devils Alumni Suite with a Devils player from one of the championship years at Prudential Center.
"The partnership between the Devils and Fanaply originated from a shared vision and desire to provide a creative vehicle for fan engagement that honors the Devils storied legacy and continued brand story in new, digital ways that will build with the debut of each new digital collectible," said Devils President Jake Reynolds. "Our front office continues our dedication to creating unique, impactful and innovative ways for our fans to connect with our team at every engagement and interest level."
The NFTs will be all minted and backed on the Ethereum blockchain at NJDNFT.com.
"Bringing limited-edition digital assets to the fans of an incredible, storied franchise in the New Jersey Devils is central to Fanaply's belief that NFTs are the future of fan and consumer engagement," said Grant Dexter, co-founder and chief executive officer of Fanaply. "Fans are telling us they want digital products and we're thrilled to be partnering with an innovative, thoughtful, fan and community-driven group at the New Jersey Devils."
IIHF Worlds Gets Crypto, NFT Sponsor
Meanwhile, Crypto.com, a cryptocurrency services and products provider, has signed a two-year agreement to be the exclusive cryptocurrency and NFT sponsor of the International Ice Hockey Federation for its 2021 World Championship, which starts May 21 in Latvia, as well as the 2022 event in Finland.
As part of the sponsorship, Crypto.com will use the IIHF's archives to create NFT collectibles and release them throughout the tournament. The IIHF World Championship is the third sporting event to launch NFTs with Crypto.com, joining Italy's Serie A and the Aston Martin Formula One Team. The IIHF is the first international sports federation to have a flagship event supported by a cryptocurrency and NFT platform with Crypto.com branding on the team benches and rink board advertising.
"The IIHF has always been about pushing the boundaries of what is possible both on and off the ice and we are excited to begin working with Crypto.com," said IIHF President Rene Fasel. "NFTs have already found a role in sport but we are delighted to be the first international sports federation to properly recognize how they can add value to a number of stakeholders who are both familiar and new to ice hockey."