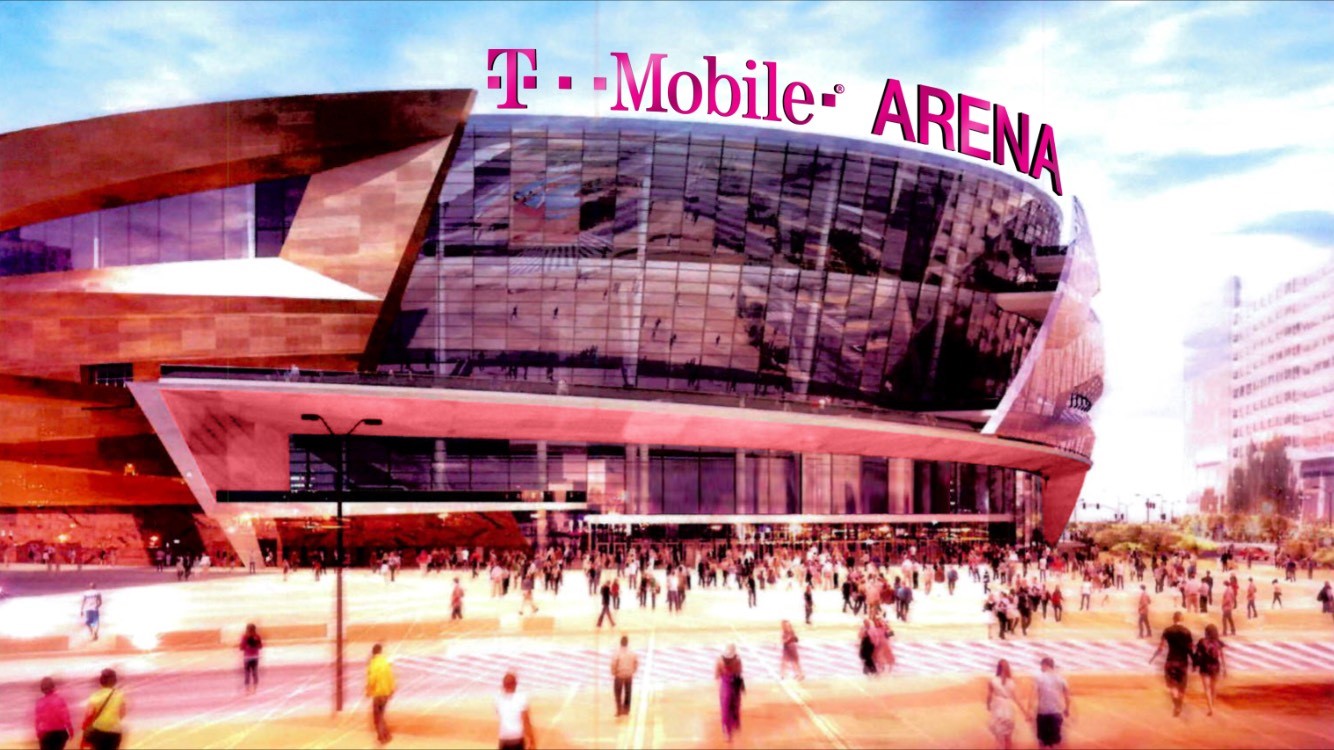 Wireless provider T-Mobile has announced that the new Las Vegas arena, which is currently under construction just west of the Strip, will be officially named T-Mobile Arena. Owned by AEG and MGM Resorts International, the arena is scheduled to open in April. Construction on the $375 million venue began in May 2014.
"We're going to light up Las Vegas in magenta and give everyone who visits T-Mobile Arena a chance to experience what it means to be Un-carrier," said Mike Sievert, chief operating officer for T-Mobile. "T-Mobile Arena will have the biggest shows in a town known for big shows, and T-Mobile customers will always be treated like VIPs with priority access and exclusive benefits."
Visitors to T-Mobile Arena will be able to use the charging stations located throughout the arena concourse. Other amenities include 50 luxury suites, a two-acre outdoor plaza and balconies on all VIP and public levels with views to the plaza, park and the Strip. The facility also offers a 75,000-square-foot loading dock, six truck docks as well as staging and storage space.
The 20,000-seat T-Mobile Arena is expected to host more than 100 events annually, including major sporting events ranging from basketball to hockey to mixed martial arts, concerts, awards shows and family entertainment. Confirmed events include The Killers, UFC 200, the Harlem Globetrotters, George Strait, Garth Brooks, Dixie Chicks, Janet Jackson, University of Nevada Las Vegas/Duke college basketball and the 2016 PBR World Finals.