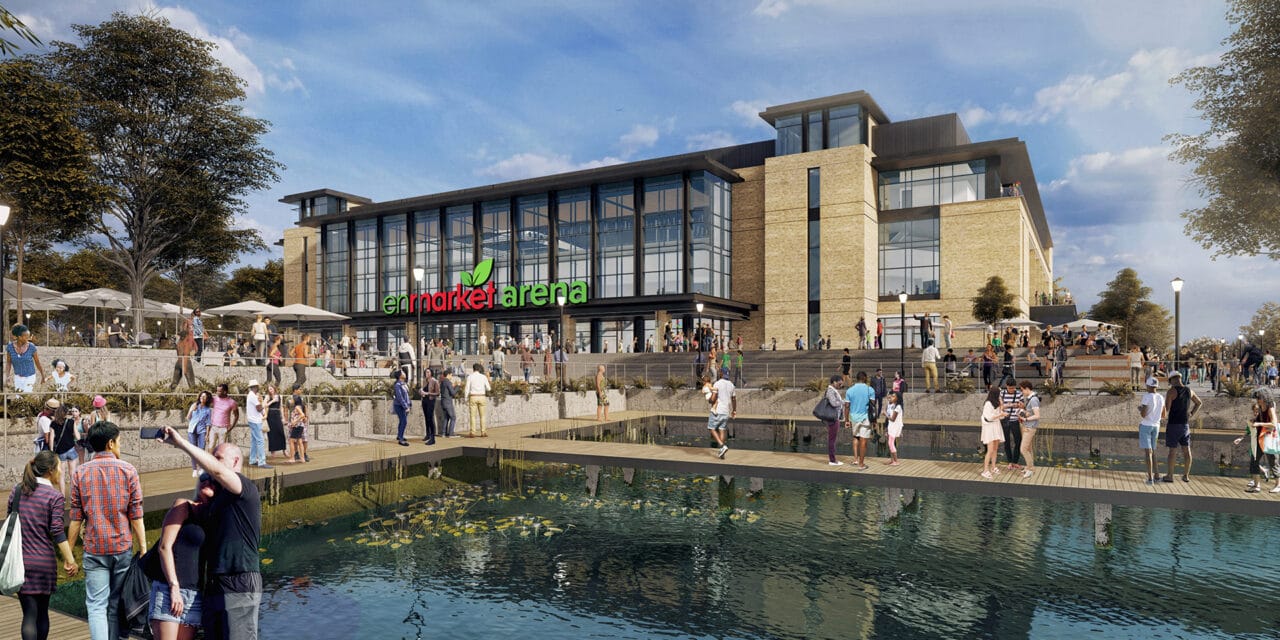 Enmarket, a chain of convenience stores in the Southeast, has signed a 15-year naming rights deal for the new arena in Savannah, Georgia, that will open in January and be run by Oak View Group.
The 9,500-seat venue costs $165 million. It will be home to a future ECHL expansion team plus concerts and other special events.
"The Enmarket Arena will be a premier destination for top-quality live entertainment featuring many of the world's top performers, athletes, and attractions," said Peter Luukko, chairman of Oak View Group Facilities. "We are grateful to this new partnership with Enmarket, who will help us extend the reach of the arena throughout the southeast. And, every time there is an event here at Enmarket Arena it will reinforce their long-standing support and commitment to the community."
Enmarket has locations in Georgia, South Carolina and North Carolina and was founded in Savannah. It has served as title sponsor of the Savannah Hockey Classic, a college hockey tournament featuring Georgia, Georgia Tech, Florida and Florida State played at the Savannah Civic Center — but moving to the new arena in 2023.
The company's brand will be embedded at center ice for ECHL games, as well as on a sign on the arena exterior.