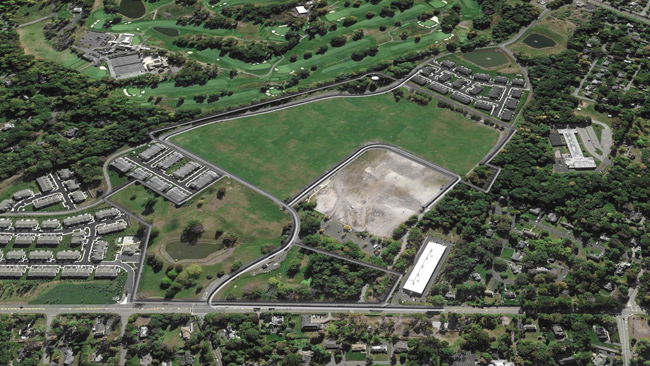 Major League Soccer's New York Red Bulls have released plans for its new, privately-funded training complex in nearby Morris Township, New Jersey, to accomodate not only the first team but its academy and youth training programs.
The 80 acres being developed will feature eight full-size outdoor soccer pitches and house the team's front office staff. Upon securing necessary approvals, construction would start in 2022 and expected to be completed in 2024.  Along with the First Team and Red Bulls II, the Complex will also be home to the Red Bulls Academy and Youth Training programs.
"We are fortunate to have the support and commitment from Red Bull to help realize our vision of developing a world-class Training Complex for our organization," said Red Bulls General Manager Marc de Grandpré. "This will further our pledge to develop, engage and inspire the local community through the beautiful game."
Hanover Township has been home to the club's Training Facility for over the past eight years and will remain so until the completion of the upcoming complex.
"The development of the Training Complex demonstrates our unwavering commitment to the game of soccer in this country," said Kevin Thelwell, head of sport for the Red Bulls. "The facilities and accommodations will provide our First Team, as well as our valued young players, with the highest levels of support necessary to succeed with our club."