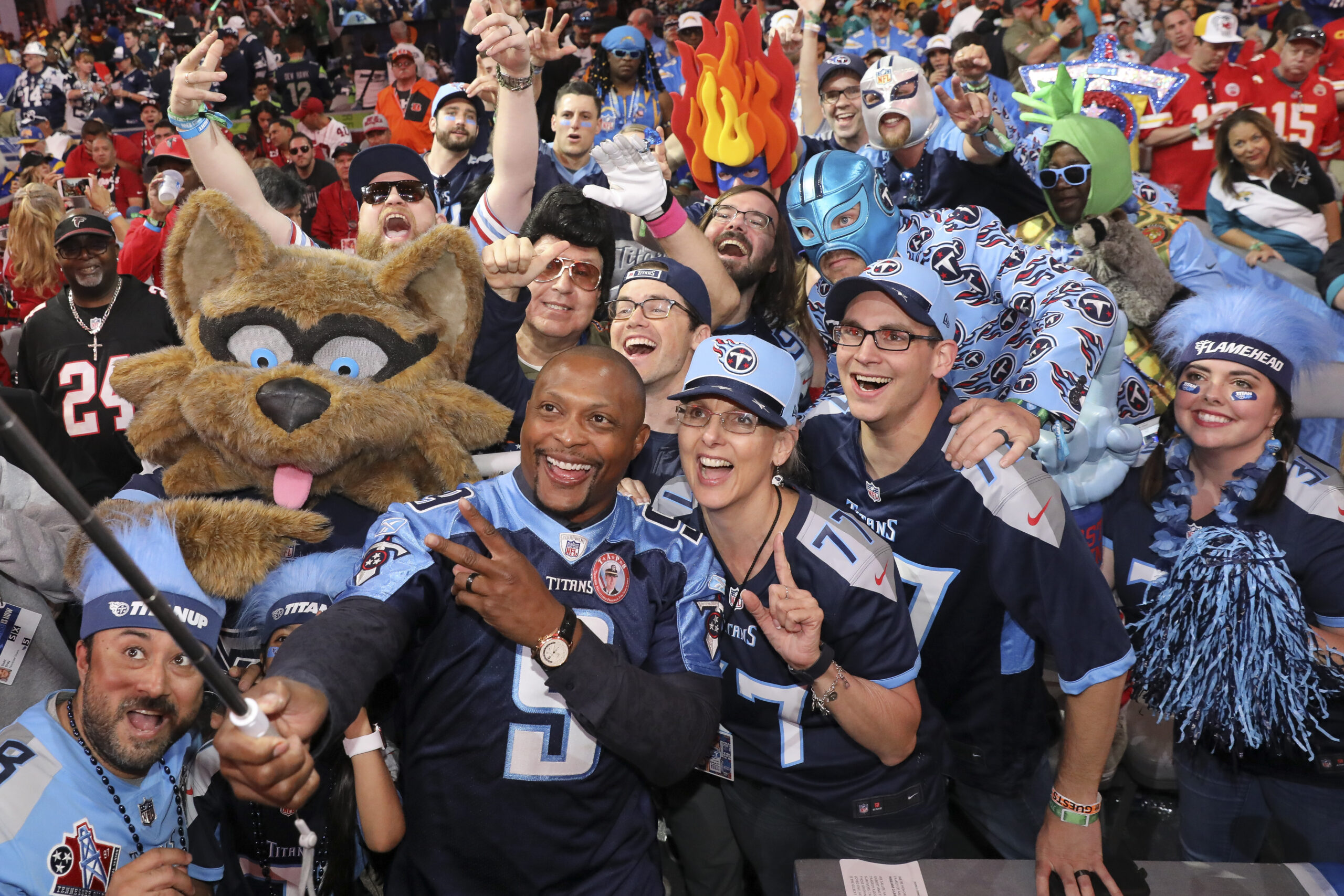 The National Football League is far and away the most popular professional sports league in the United States and its biggest event, the Super Bowl, is often described as virtually a national holiday.
In the search for ever-increasing amounts of future revenue, the NFL Draft moved out of New York, where it was held since 1965, and went on the road starting in 2015, creating a gigantic multi-day event. The Draft has since traveled to Chicago, Philadelphia, Arlington, Texas, and Nashville before this year's event in Cleveland.
And now the NFL Combine, which has been held in Indianapolis since 1987, may be on the move as well.
"The League, in concert with the Combine Executive Committee, is considering ways to grow the Combine as a tentpole event, while at the same time enhancing the prospect experience and partnership," according to a league memo sent to all 32 teams.
Who will be interested in hosting? Well, let's put it this way: Any of the 32 teams in the league would gladly host any of these events. But let's narrow it down a bit. Given what hosting a giant NFL event can mean to a destination financially and in terms of pure media attention, here are some thoughts on what to expect.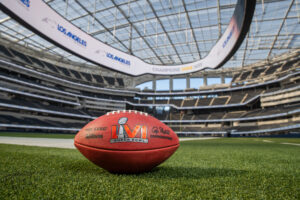 What We Know
The NFL Draft will be held in Las Vegas in 2022 and in Kansas City in 2023. The Green Bay Packers have said they are one of three finalists to host in 2024 — the other two have not been publicly named.
The Super Bowl will be held in Los Angeles in 2022; Glendale, Arizona, in 2023; and New Orleans in 2025. New Orleans was scheduled to host the 2024 Super Bowl but because of Mardi Gras had to postpone its hosting duties for one year; Las Vegas has said it wants to host the Super Bowl in 2024 but no official determination has been made.
The NFL Combine will be held in Indianapolis through 2022.
What Is Available
Applications to host the 2023 Combine, the Super Bowl in 2026 and 2027 as well as the 2025 Draft are due on July 23 — the same day that teams also will have to express an interest in hosting the 2024 through 2027 Combines, the Super Bowl in 2028 through 2030 and the Draft in 2026 through 2029.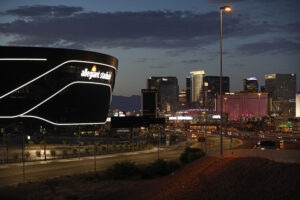 Potential Super Bowl Hosts
Given the size of the event and its winter time frame, there are fewer contenders compared to the Draft and Combine. So coming to a number of future potential sites is perhaps the easiest part of this exercise.
The Easy Pick. Even if it does not get the 2024 Super Bowl, you can take it to bank: Las Vegas will have a Super Bowl by 2030. It's just too easy a decision for the league to make from a visibility standpoint. A week of Super Bowl parties on the Las Vegas Strip would make any sponsor salivate. And the league always tries to spotlight new stadiums once they're online.
The Other Easy Pick. AT&T Stadium in Arlington, Texas, hosted in 2011 and you can guarantee that Jerry Jones would never turn down the chance to have a big event in his house. You can also guarantee that Jones wants another Super Bowl to make up for the last one; in 2011, a winter storm forced some fans who bought tickets to the stadium's plaza to watch it outside; issues with auxiliary seating also led to civil actions and bad publicity.
A Quick Return, with Good Reason: Why would Tampa Bay get the first available Super Bowl when it just hosted one? Because it pulled off hosting duties during a pandemic where the crowds were severely limited, therefore the city did not get the predicted economic impact that one would expect. NFL Commissioner Roger Goodell hinted as much during Super Bowl week ahead of the game, saying of the local organizers "those are the kind of people that make this world special, and I think the NFL will recognize that going forward."
Still Too Soon To Return? On one hand, hosting at any point before 2030 would mean that Santa Clara, California (2016), Houston (2017) or Atlanta (2019) earn the right for a second Super Bowl within a 15-year period. That is not without precedent, though; Miami has hosted three times from 2007–2020 and New Orleans hosted three times from 1997–2013.
The Cold-Weather Candidates. Put Detroit, Indianapolis and Minnesota in this group. Each hosted within a few years of opening new indoor stadiums — Detroit in 2006, Indianapolis in 2012 and Minneapolis in 2018 — and with Detroit and Indianapolis in particular, they could have a case to get back in line soon.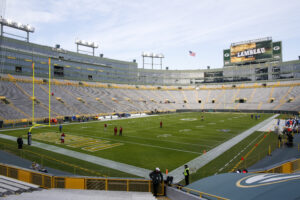 Potential NFL Draft Hosts
New Locales. Green Bay has already said it is a finalist for 2024 and if it is not the host, then it will certainly bid again in the future. New England has never hosted a spotlight NFL event, nor has Denver, and having a big event in downtown Boston or Denver sounds attractive for tourists in their own unique ways.
Repeat Visits? Since taking the Draft on the road, the NFL has visited Chicago, Philadelphia, Arlington and Nashville before this spring's visit to Cleveland. The first two cities in that group in particular could have a shot later in the decade of repeating as host if there are no other places that step forward.
Frantic Fan Bases. Four places stand out as having a mix of manic fan bases and not having hosted a major NFL event recently: Baltimore, Buffalo, Pittsburgh and Seattle. With its suburban stadium locale, Buffalo may be the longest shot of the group.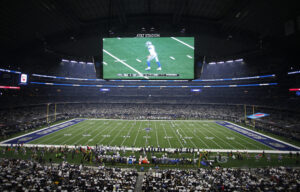 Potential NFL Combine Hosts
Under The Bright Lights. With the Combine becoming a major television event, it's easy to look at where NFL Media's new HQ is located as part of the giant complex at SoFi Stadium in Inglewood, California. The only question may be given the number of major events the stadium is already scheduled to host in the next decade, will the timing work? If the venue is not a potential Combine host, it could move into contention to host a Draft given the amount of fan activations available in Los Angeles.
Double-Dipper. Just because Arlington would be a potential Super Bowl host in the next decade does not mean that it won't also try to host a Combine. Especially if Los Angeles is a Combine candidate. Heck, is there a big event in this world Jones wouldn't want to have at the venue known as JerryWorld?
Warm Weather Destinations. With its timing in the spring, being a milder climate is a distinct advantage. Tampa Bay hosted the Super Bowl during the pandemic and the NFL did not downplay the possibility of bringing a major event back sooner than later to the destination. Plus, fun fact: Tampa Bay hosted the first NFL Combine in 1982. There's also the newest owner in the league with David Tepper's Carolina Panthers and you could hold events in the Charlotte metro area that encompasses both North Carolina and South Carolina, a college football hotbed.
Out of the Box. Would the NFL consider holding a massive event in a non-NFL market if that market is nearby enough to a team? If so, a potential Combine site could be Orlando, Florida. The destination has Camping World Stadium, which hosted the Pro Bowl from 2017–2020. There is also an important corporate tie-in; being able to have a lot of player activations and outings at Disney World and the ESPN Disney Wide World of Sports Complex would put a neat little bow on things. You could also add Orlando into the mix for a NFL Draft as well.