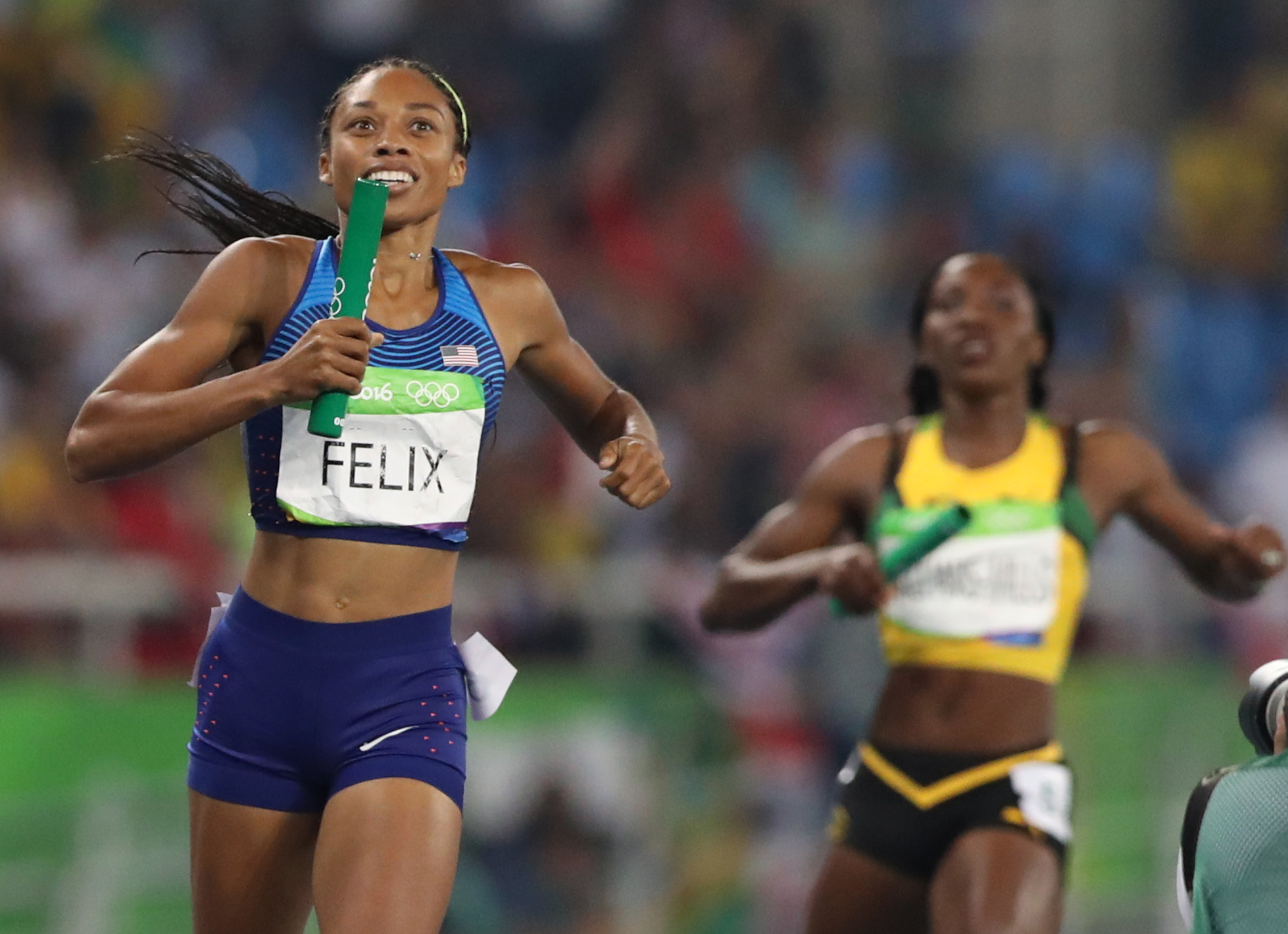 The United States Olympic & Paralympic Committee will send 613 athletes to represent Team USA at the Olympic Summer Games in Tokyo. The team features 193 returning Olympians and 104 medalists, including 33 who have won multiple medals.
"Team USA is ready. Our roster includes 613 remarkable athletes, one of our biggest teams ever, all who qualified to participate in these Games," said USOPC CEO Sarah Hirshland. "In these extraordinary times — these athletes have shown perseverance, dedication and focus and have inspired us all. We are thrilled to support them as they live their dreams of competing on the biggest stage in sport."
Of particular note for the U.S. team, more than 75 percent competed in college, a source of growing concern in many Olympic sports as athletic budgets have been challenged during the pandemic, leading to several programs cutting Olympic sports.
Twenty teams on the U.S. squad will have at least 80 percent collegiate participation on their U.S. Olympic rosters, including 11 teams that are comprised 100 per of collegiate athletes: men's and women's basketball, women's 3×3 basketball, men's and women's water polo, diving, beach volleyball, men's and women's indoor volleyball, rowing and softball. College athlete representation on the 2020 U.S. Olympic Team spans all three NCAA Divisions (I, II and III), as well as junior colleges and collegiate club programs.
"The journey to be a part of the 2020 U.S. Olympic Team was like no other," said Rick Adams, USOPC chief of sport performance. "This team is special; these Games are special. The commitment from Team USA athletes and the national governing bodies never wavered, and for that we are grateful."
Click here to view the full 2020 U.S. Olympic Team roster.
U.S. Olympic Team Facts
Forty-six states and the District of Columbia are represented on the U.S. roster, with California (126), Florida (51), Colorado (34) and Texas (31) leading the way. Two athletes identify international hometowns, including water polo's Luca Cupido from Italy and baseball's Jack Lopez from Puerto Rico.
The 2020 roster includes 329 women and 284 men, marking the third straight Olympic Games with more women on the U.S. roster. The Rio 2016 team included 294 women and 264 men, while London 2012 had 268 women and 262 men.
Swimmer Katie Grimes is the youngest athlete at age 15, while equestrian Phillip Dutton will be competing at age 57.
The 2020 team features 193 returning Olympians and 104 Olympic medalists, including 56 Olympic champions.
The 2020 team is nearly 10 percent larger than the Rio 2016 Olympic Team, growing from 558 to 613 qualified athletes.
The United States will be represented in 44 sports in Japan. Of the 338 medal events contested in Tokyo, Team USA will have at least one entry (athlete/team) in 268 of those events.
The multiple medalists are led by eight U.S. women with four or more medals, including track athlete Allyson Felix with nine, swimmer Allison Schmitt with eight, swimmer Katie Ledecky with six and gymnast Simone Biles with five.
Ten athletes have competed at the Youth Olympic Games and have won a combined nine Youth Olympic medals, including three golds. They are highlighted by Kevin McDowell, who won gold and silver medals in triathlon in 2010, and Noah Lyles, who won a gold medal in the 200 meters in 2018.
Eighteen athletes on the roster self-identify ties to the military, including 16 with the Army, one with the Coast Guard and one with the Marines.
There are at least six sets of siblings on the team, including Jessica and Nelly Korda (golf), Henry Leverett and Jack Leverett III (shooting), Phillip and Ryan Chew (badminton), Kristen and Samantha Mewis (soccer), Erik and Kawika Shoji (volleyball), and Aria and Makenzie Fischer (water polo).
The 613 athletes named to the U.S. roster mark the largest delegation by a non-host nation, and the second-largest delegation for Team USA, following the 648 athletes at the Atlanta Games in 1996.
Four athletes on the roster have competed at the Olympics previously for other nations. Phillip Dutton will be making his seventh Olympic appearance, his fourth on Team USA, as he competed for Australia in 1996, 2000 and 2004. Amro El-Geziry competed in pentathlon for Egypt in 2008, 2012 and 2016; Ildar Hafizov wrestled for Uzbekistan in 2008; and Sally Kipyego ran track for Kenya in 2012.
Dutton leads all returning Olympians and will make his seventh appearance at the Olympic Games. The eight five-time Olympians include equestrians Steffen Peters and McLain Ward, basketball players Sue Bird and Diana Taurasi, track athletes Abdi Abdirahman and Allyson Felix, fencer Mariel Zagunis and water polo player Jesse Smith.
Ten athletes have competed at the Youth Olympic Games and have won a combined nine Youth Olympic medals, including three golds.
Shot putter Ryan Crouser beat a 31-year-old world record at trials and eyes to defend his 2016 Olympic title.