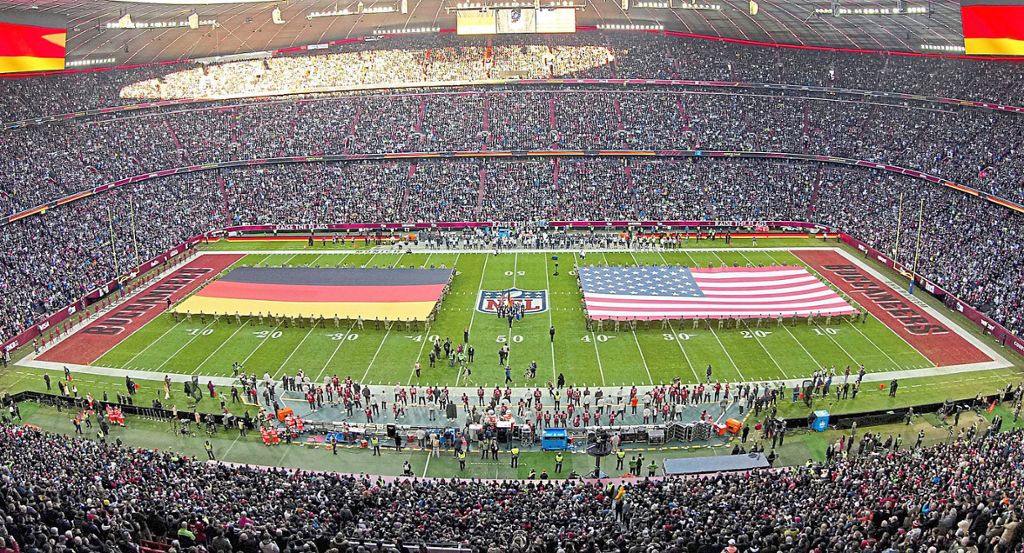 The National Football League's first-ever regular season international game in Germany generated a total economic impact of 70.2 million euros ($77.5 million) for Munich, with 32.2 million euros in direct spending, according to the 2022 NFL Munich Game Impact Assessment report compiled by The Sports Consultancy Group.
NFL fans spent on average 333 euros per day in Munich during game weekend, significantly higher than the average Munich visitor spend of 225 euros per day. The game on November 13, 2022, at Allianz Arena — home of Bayern Munich — saw the Tampa Bay Buccaneers defeat the Seattle Seahawks 21–16. Game-day merchandise records as sales at Allianz Arena were the highest-ever for an NFL game outside of the U.S.
"The Munich game was a significant moment for the NFL in Germany and one that will live in the minds of those in the stadium and those who watched the game from around the world for many years to come," said Dr. Alexander Steinforth, general manager of NFL Germany. "The economic and social impact generated from our first regular season game is impressive and underlines the positive contribution the game had on the city of Munich and beyond, and we look ahead to playing future games in the country in the coming years."
A global audience of 8.2 million watched the game, making it NFL Network's most-watched international game on record in the United States with more than 5.8 million viewers.
"The results of the 2022 Munich Game Impact Assessment report confirm what a fantastic success the game was in Munich," added Peter O'Reilly, NFL executive vice president, club business, major events and international. "We are grateful to the city of Munich, state of Bavaria, Bayern Munich, Allianz Arena and the participating NFL teams in the Tampa Bay Buccaneers and Seattle Seahawks for their partnership in delivering this historic game for the fans in the stadium and viewers around the world, and a legacy that will live well beyond."
Ahead of the game, the NFL Flag Football program was introduced nationwide, giving more than 4,000 youngsters the opportunity to play the game across Germany, many for the first time. The Kansas City Chiefs and New England Patriots will play in Germany during the 2023 season.