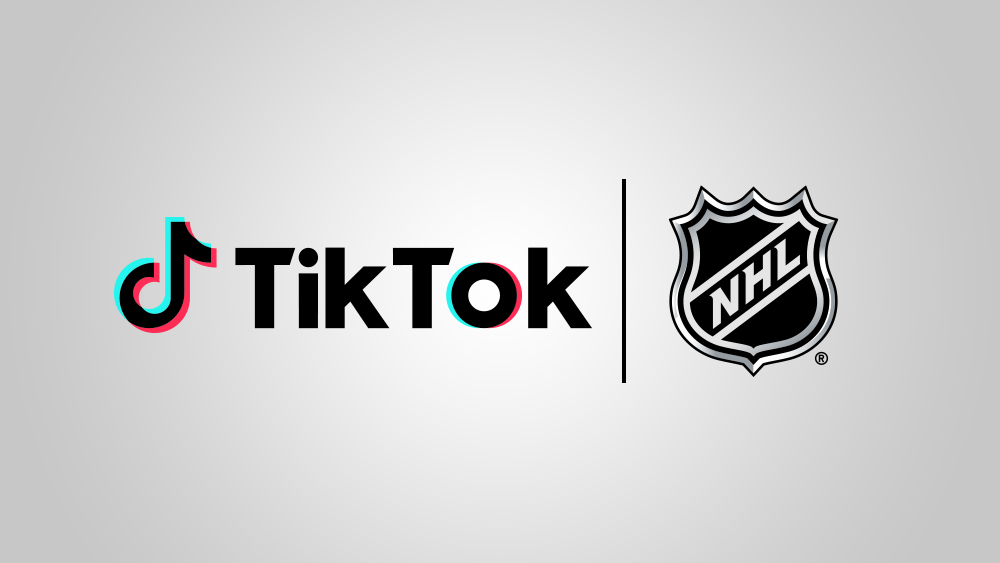 The National Hockey League and the National Hockey League Players' Association have signed a partnership with TikTok to deliver original content and experiences to the social media platform's global users.
The partnership will include in-ice branding and the introduction of the TikTok Tailgate Stage at two upcoming outdoor NHL events – the 2022 Navy Federal Credit Union NHL Stadium Series on February 26 in Nashville, Tennessee, and the 2022 Tim Hortons NHL Heritage Classic on March 13 in Hamilton, Ontario, in Canada. Those activations will feature performances by some of the most popular artists on the social media platform. The NHL and TikTok will also work on exclusive content, including player fashion interviews, "Who Wore It Best" and "Get Dressed with the Best" segments, and other programming designed to showcase player personalities and personal styles.
"TikTok is an extremely influential entertainment platform with a growing audience of Gen Z users," said Heidi Browning, NHL senior executive vice president and chief marketing officer. "While highlights are among our most engaging content, through this partnership, we hope to reach the broader TikTok community with exclusive content that captures the amazing fan experience at NHL games and tentpole events, player lifestyle videos and concerts and global livestreams."
The @NHL account on TikTok has steadily grown its account to 1.7 million followers, and team accounts on the platform have amassed more than 546 million views around the world. Content has included trick shots, behind the scenes and off-the-rink activities, and posts devoted to sports and pets.
"As the digital media landscape has continued to grow and evolve, it's clear that TikTok has established itself as a premiere platform to connect with fans around the world," said Mathieu Schneider, NHLPA special assistant to the executive director. "We are excited to help showcase the style, interests and engaging personalities of our Players to a large and diverse audience through this exciting partnership."
"Sports content is evolving; fans on TikTok want to see an authentic and multi-dimensional side of the athletes, leagues, teams, and games they love," said Daniel Habashi, general manager of TikTok Canada "We're lucky to work with partners like the NHL and NHLPA who recognize this and want to bring music and fashion into the fold — two verticals that are both integral to TikTok and extremely popular with our global community."