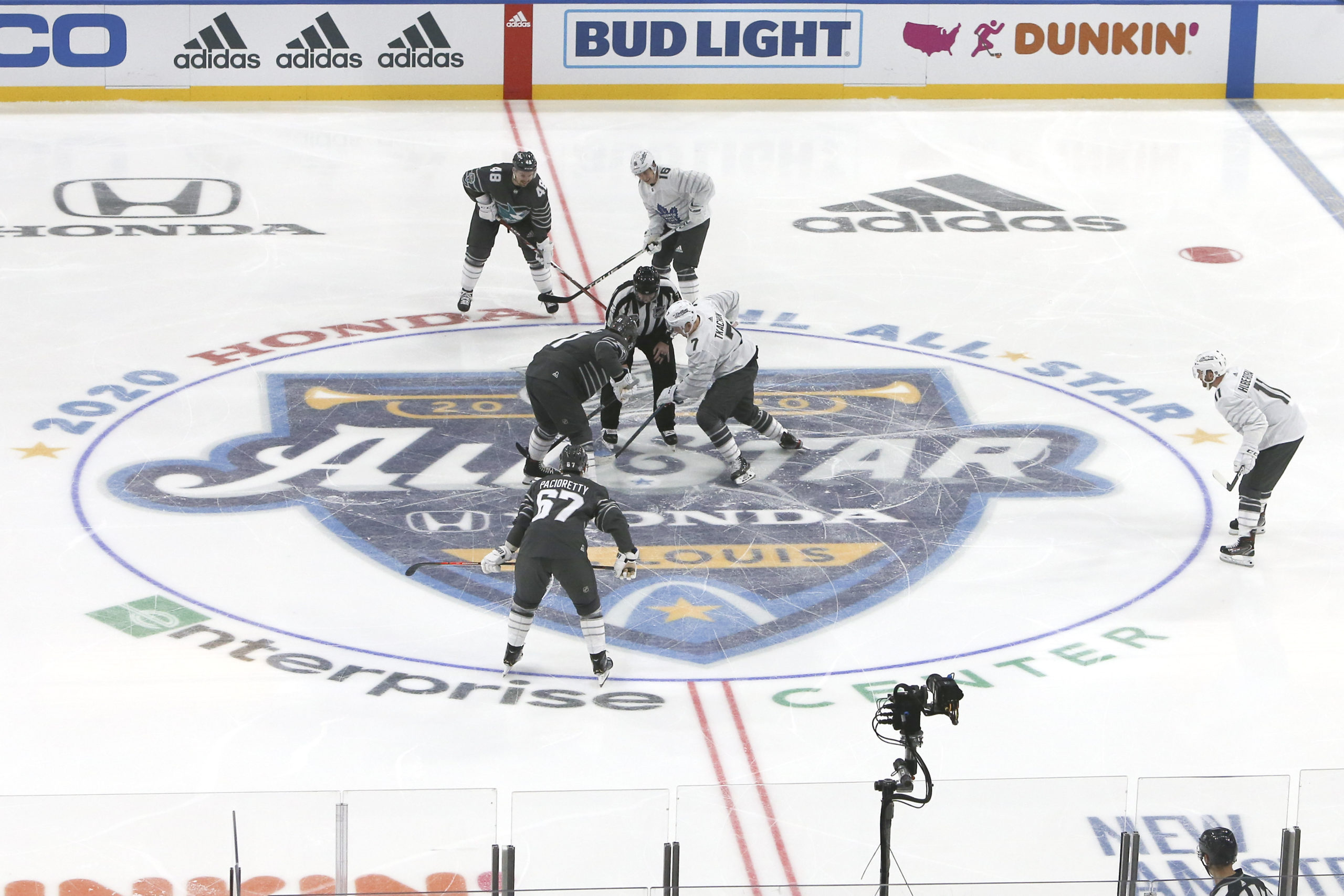 The National Hockey League will return to ESPN after a 17-year hiatus starting with the 2021–2022 season as part of a seven-year broadcasting agreement that will see four Stanley Cup finals over the length of the partnership on ABC as well as more than 1,000 games per season streaming on ESPN Plus.
ESPN and the NHL announced the deal on Wednesday, which includes 25 regular-season games on ESPN or ABC, early-round playoff series and one conference final each year. ESPN Plus and Hulu will be home to 75 ESPN-produced exclusive telecasts per season and the deal also includes opening night games, the All-Star Game and Skills Challenge and other special events.
The streaming out-of-market games component will absorb the old NHL.tv package that hockey fans would need to watch games throughout the country. ESPN Plus will also continue its "In The Crease" highlights show with Linda Cohn and Barry Melrose each game day throughout the season.
"Not only will this groundbreaking, seven-year deal enable the NHL to benefit from the incomparable power, reach and influence of The Walt Disney Company and ABC/ESPN, it sets a new standard in delivering our game to the most passionate and tech-savvy fans in sports in the ways they now demand and on the platforms they use," NHL Commissioner Gary Bettman said in a statement.
While the NHL has had NBC as a rights partner since 2004, there is also a die-hard segment of fans who fondly remember when ESPN had the national rights up until the change in broadcaster. One of ESPN's first social media posts after the announcement was made official was a quick highlights package of memorable moments from its previous time as the league's broadcaster, closing with the iconic theme music.
So many great @NHL memories on ESPN.

So many more to come! pic.twitter.com/AoblbN2ky2— ESPN (@espn) March 10, 2021
The first NHL game on ESPN appeared on December 19, 1979, soon after the network first went on air, and continued for nine years. ESPN was the exclusive home for the NHL from 1992 to 2004. Since then, all games have aired on NBC or its cable properties.
The NHL still has a second part of its national TV package up for renewal with NBC heavily favored to stay on as a secondary national broadcaster for the league.