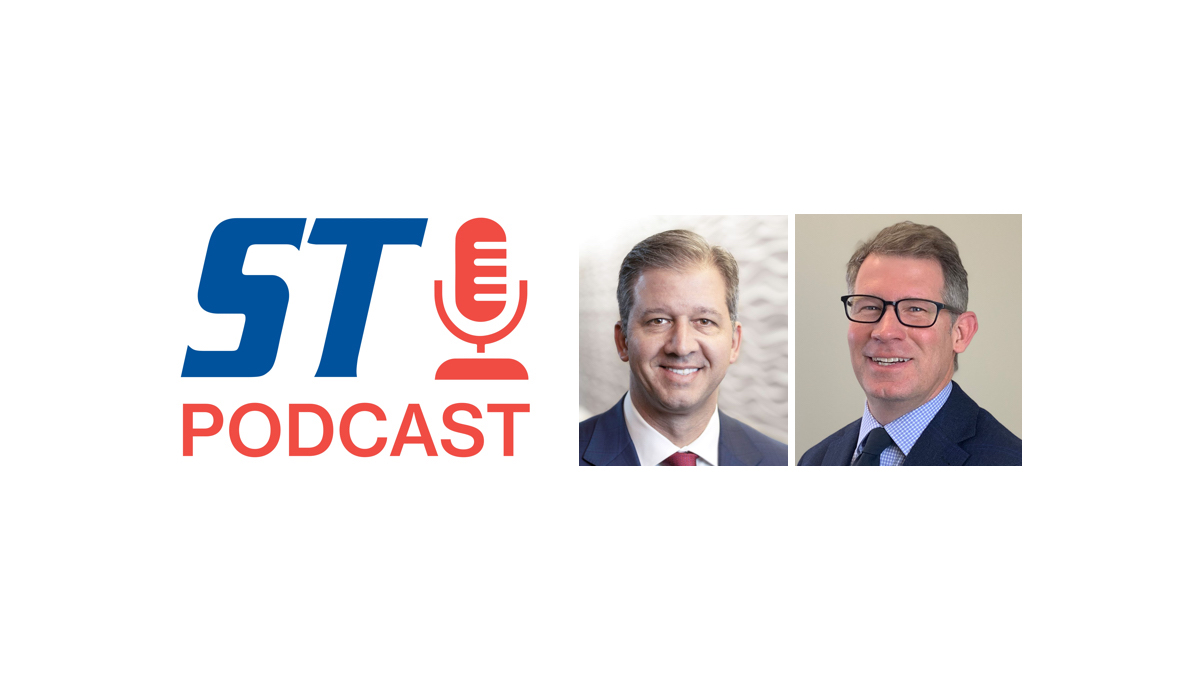 The World Games is an international multisport event that gets underway on July 7 with the Opening Ceremony at Protective Stadium in Birmingham, Alabama. The event will culminate a seven-year planning process after the Alabama destination was first awarded host duties and will feature 30 official sports in 54 disciplines, which will be contested at 30 venues across the Birmingham area. We talked with World Games Chief Executive Officer Nick Sellers and David Galbaugh, vice president of sports sales and marketing for the Greater Birmingham Convention & Visitors Bureau, about everything involved with the event.
Among the topics discussed in this episode:
How Birmingham got The World Games (2:10):
David: It was huge deal for us. We had two or three people here in the community that were given the opportunity to go to Cali, Colombia, and kind of just check out the Games. And when they got there, what they realized was that Cali, Colombia, is great, but Birmingham has got all facilities that we would need to host this. So they kind of got a bee in their bonnet. And then with Ron Froelich, who has been with IWGA forever, he is actually in our community. He's part of the reason the guys went down to Cali to begin with. And when they came back, there was a lot of excitement and enthusiasm about bidding on these Games.
How The World Games can help the city get more international events in the future (3:05):
David: You have an event of this scale and magnitude — first of all, you have to win the bid to host it, right. That's huge. And then I know what we're going to do is we're going to knock this out of the park. This event's going to be special for Birmingham. I think it's going to be special for the IWGA and what they're trying to accomplish. When you put those two together, of course it's going to lend itself to other opportunities down the road, or if it doesn't, we're certainly not doing a good job.
Nick: 1996 was Olympic soccer here … that was a big international moment for Birmingham. I think we proved not only to the rest of the world, but to ourselves in this community that we can do big things, we can put on big events. But then Birmingham kind of struggled for a while to find our identity. … really about a decade ago, things started to change for us. (City leaders) started to agree on a right-sized stadium, a 45,000-seat open air stadium that is now known as Protective Stadium … We've got a new mayor, a guy named Randall Woodfin who's really got a lot of charisma, has reached out to other local political leaders and business leaders. … I think Birmingham is really well positioned now to be larger than a traditional tertiary market of conventions and trade shows and entertainment. And these World Games are going to position us to do even bigger things in the future.
What IOC President Thomas Bach will see around town (6:48):
Nick: We'll host a dinner for President Bach with local leaders in our community, the IWGA leadership and IOC leadership, and we think that's going to be a real opportunity to build some personal friendships and relationships with the leadership of the International Olympic Committee. The president has sports he wants to see. We believe that lacrosse and flag football will be two of those sports that he'll want to see up close and personal as he gives an assessment to those sports and their futures inside the Olympic movement. …
How the delay to 2022 from 2021 disrupted planning (8:40):
David: We had two great facilities that we weren't going to have on the table for 2021 in Protective Stadium and then Legacy Arena. And then additionally with City Walk, which is where we're going to be hosting the World Games Plaza … in terms of what that (delay) meant for The World Games, those three facilities are going to be huge. And I think it's going to be exciting for the visitors that don't know Birmingham to come in and see these venues.
Nick: The World Games brand is not a well-known brand in the United States. It hasn't been in the U.S. since its inception in 1981. … This is a roughly 70/30 partnership, 70 percent private dollars, 30 percent public dollars to put on these Games. … (the delay) gave us an opportunity to market the Games more to frankly build more sponsorships and sell more sponsorships. This is a unlike what you would see in other parts of the world where the governments foot the entire tab.
International fans coming in during a chance in entry requirements (19:45):
Nick: Some of these countries still have their mandates in place for return. And those countries and the athletes and officials that are coming from those countries will have the rapid tests that they need to take to leave. But it does start to create this notion that we're going from a pandemic to endemic, meaning we're just living with this thing and people are getting used to living with it. The loosening of that requirement by the U.S. government, we think obviously can only help increase attendance and ticket sales and those who are willing to travel to the U.S. We see it on balance as a real positive.
Organizing The World Games between the pandemic and Russia's invasion of Ukraine with part of the event's ticket revenue will be donated to help repair Ukrainian sports venues (20:54):
Nick: Well, it has clearly been a series of unexpected events and really when we got through the pandemic, we thought there's really nothing else that can rock us like that. We can get through this and persevere and have these Games. …  we're all trying to learn from each other. From the world track and field championships in Eugene, there's a lot of connectivity and discussion. The U.S. Olympic and Paralympic Committee have been tremendous in supporting us. … it has been one challenge after another. I think that at this point, we're at a place where we've got a good plan. We're working our plan and we're confident that we're going to deliver something that's going to be world class for the city.
David: And with all that, Nick's aged really well, too.
Once competition begins, will they be able to sit back and enjoy the event (22:52):

Nick: It's my sense that once we get through the Opening Ceremony, God willing, it's a great success and everyone's excited from there. And then you get a little bit of the wind at your back, so to speak. Once we get through the ceremonies and we're in the first day of sport competitions, we'll be rolling. … it's my goal to attend at least every sport competition, at least once, whether it's a prelim or a gold medal or a medal round between now and the end and to try to thank all the staff and volunteers that'll be putting in long hours over 11 days in a lot of great southern July humidity.
The World Games' mascots, Vulcan and Vesta (25:39):

Nick: I had no idea that the mascots were such a big deal, but they are.
David: Vulcan really has been a symbol for our city for a long time with our steel heritage and way we've kind of been in that industry since our inception. But I think our community, they've always embraced Vulcan and they're certainly in love with Vesta as well. … I think they're two great mascots for sure.
This episode is brought to you by: