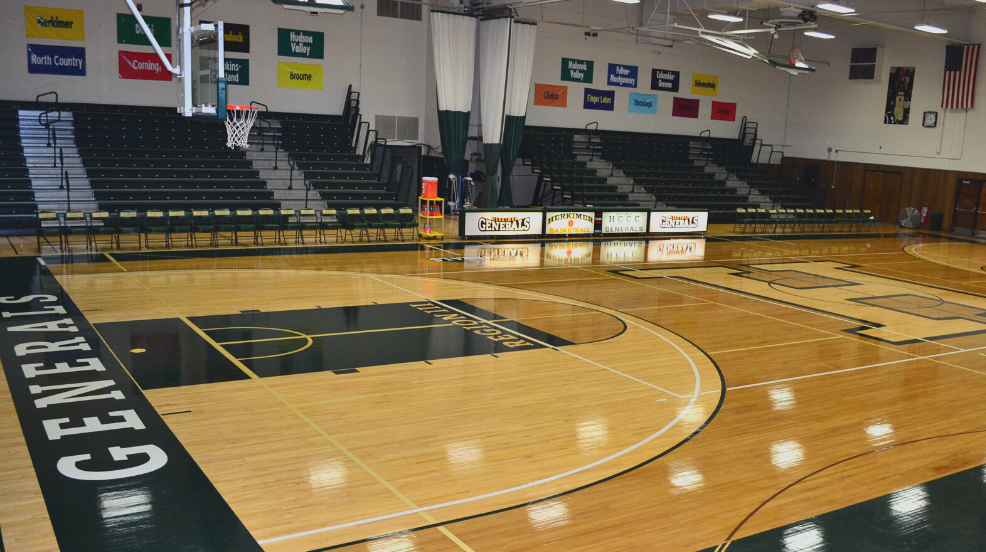 Herkimer, New York, has been named the location of the 2022-23 National Junior College Athletic Association (NJCAA) Division III Men's Basketball Championship, set to take place March 14-19.
The decision was made at the June NJCAA Board of Regents meeting. The upcoming national tournament will mark the first time the event will be held at Herkimer College, in the 2,000-seat venue home of the Herkimer Generals.
"Herkimer is grateful to the NJCAA for being selected as the host institution of the 2022-2023 NJCAA Division III Men's Basketball Championship," said Donnie Dutcher, Herkimer College athletic director.
"We will take great pride in providing an exceptional experience for the student-athletes, coaches, families, friends, and community involved with the tournament. It is a unique opportunity for Herkimer to be part of the national spotlight in showcasing a high-level basketball tournament."
Herkimer, with a population of around 7,000, is tucked in central New York's Mohawk Valley, halfway between Syracuse and Albany. In 2019, the Herkimer men's team won the program's first National Championship since 1991.
Herkimer is the third empire state location to host the tournament. The 1994 tournament took place at Sullivan County Community College and the 1995, 2001 and 2022 events were hosted by Corning Community College.
Last year's NJCAA Division III Men's Basketball Championship was held in Rockford, Illinois, and in 2019 and 2020, it took place in Rochester, Minnesota.