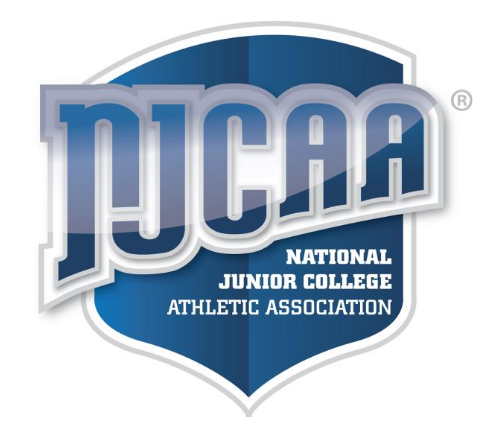 The NJCAA has announced the hiring of three individuals to serve in key positions within the National Office with Danielle Lafferty having joined in July as the director of championships.
Lafferty will play an integral part in leading the NJCAA's vision for executing and progressing the national championship experience. Previously, Lafferty worked in athletics administration at Pfeiffer University in Misenheimer, North Carolina. While part of the Falcons athletic department, Lafferty served in a number of roles including graduate assistant, senior women's administrator, assistant athletic director for compliance and director of athletics.
"We are thrilled to have Danielle join the National Office team," said Christopher Parker, NJCAA president and chief executive officer. "Danielle's extensive experience in collegiate athletics and hosting postseason events at the four-year level will be a great asset to our association as we continue to enhance our national championship events and the student-athlete experience."
The NJCAA has also named Kyle Kallander as special assistant to the president to work with other governing bodies and alliances, including the changing landscape of collegiate athletics. Kallander was commissioner of the Big South Conference for 27 years before retiring at the conclusion of the 2022-23 academic year. John Blazek joins the NJCAA as an officiating coordinator. Blazek currently serves as a Division II Officials' Coordinator for the NCAA.
"It's instrumental to have someone with Kyle's background joining us here at the NJCAA," Parker said. "He will be able to aid the association with many relationships and assist the NJCAA in continuing its growth and providing lasting opportunities for student-athletes. … We are excited to have John join us on a consulting basis to assist with developing and implementing a systematic approach to officiating and best practices."