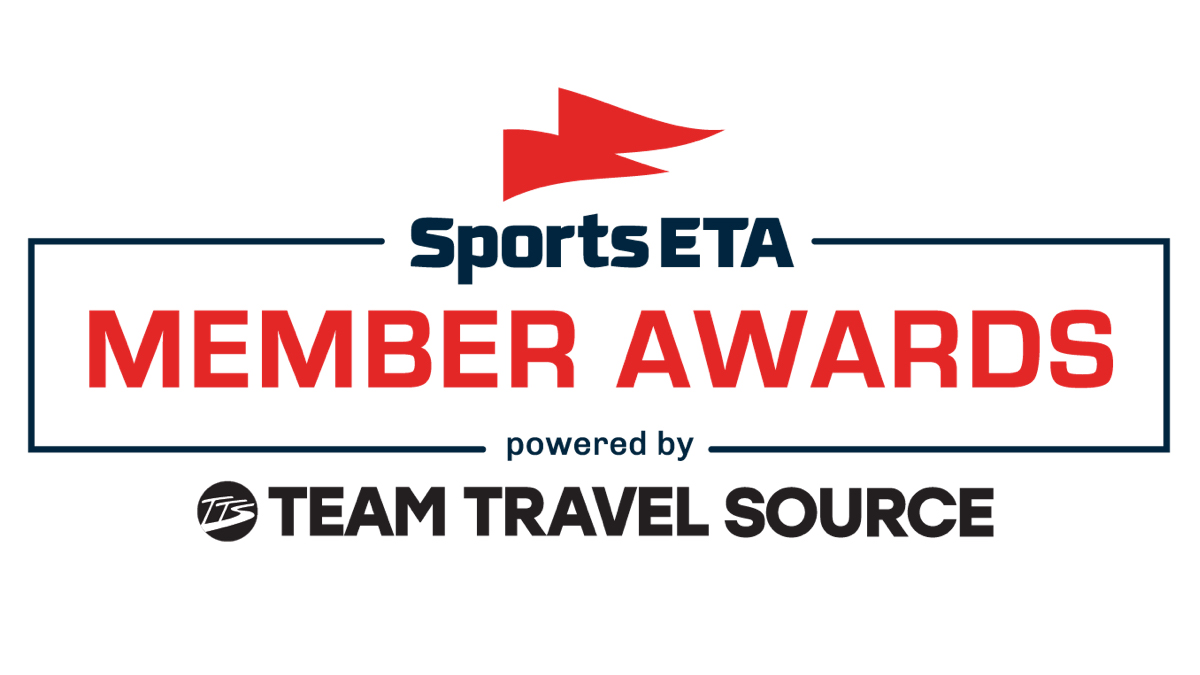 Sports ETA has announced that Team Travel Source will sponsor the annual Sports ETA Member Awards program, which honors individuals and organizations for contributions to the industry.
Categories presented at the 2023 4S Summit in El Paso, Texas, are destination branding and marketing campaign of the year and event marketing campaign of the year. Categories presented at the 2024 Sports ETA Symposium in Portland, Oregon, include sports commission of the year, sports tourism organization of the year, event partnership of the year, event or program impact of the year, the rising star award and the superior service award.
"We are thrilled to announce our partnership with Team Travel Source as the sponsor of the Sports Events & Tourism Association's annual Member Awards program," said John David, president and chief executive officer of Sports ETA. "This collaboration represents a significant milestone for our association, and it reaffirms our commitment to recognizing excellence in our industry. With Team Travel Source's support, we look forward to celebrating the incredible contributions of our members and shining a spotlight on the exceptional successes within the sports events and tourism community."
Sports ETA Member Awards recognize the organizations and individuals who have made significant contributions to the world of sports tourism. Anew award has been created to recognize women in sports tourism and will be presented at the annual Sports ETA Women's Summit in the spring of 2024. The award portal for the spring awards will open in early 2024.
"We have long been an industry partner with Sports ETA and are pleased to increase our support as the new sponsor of the annual Sports ETA Member Awards program," said Kelley Roberts, chief executive officer of Team Travel Source. "This new partnership aligns with our commitment to excellence in sports travel housing and offers the opportunity to showcase our dedication to the sports events and tourism experience."