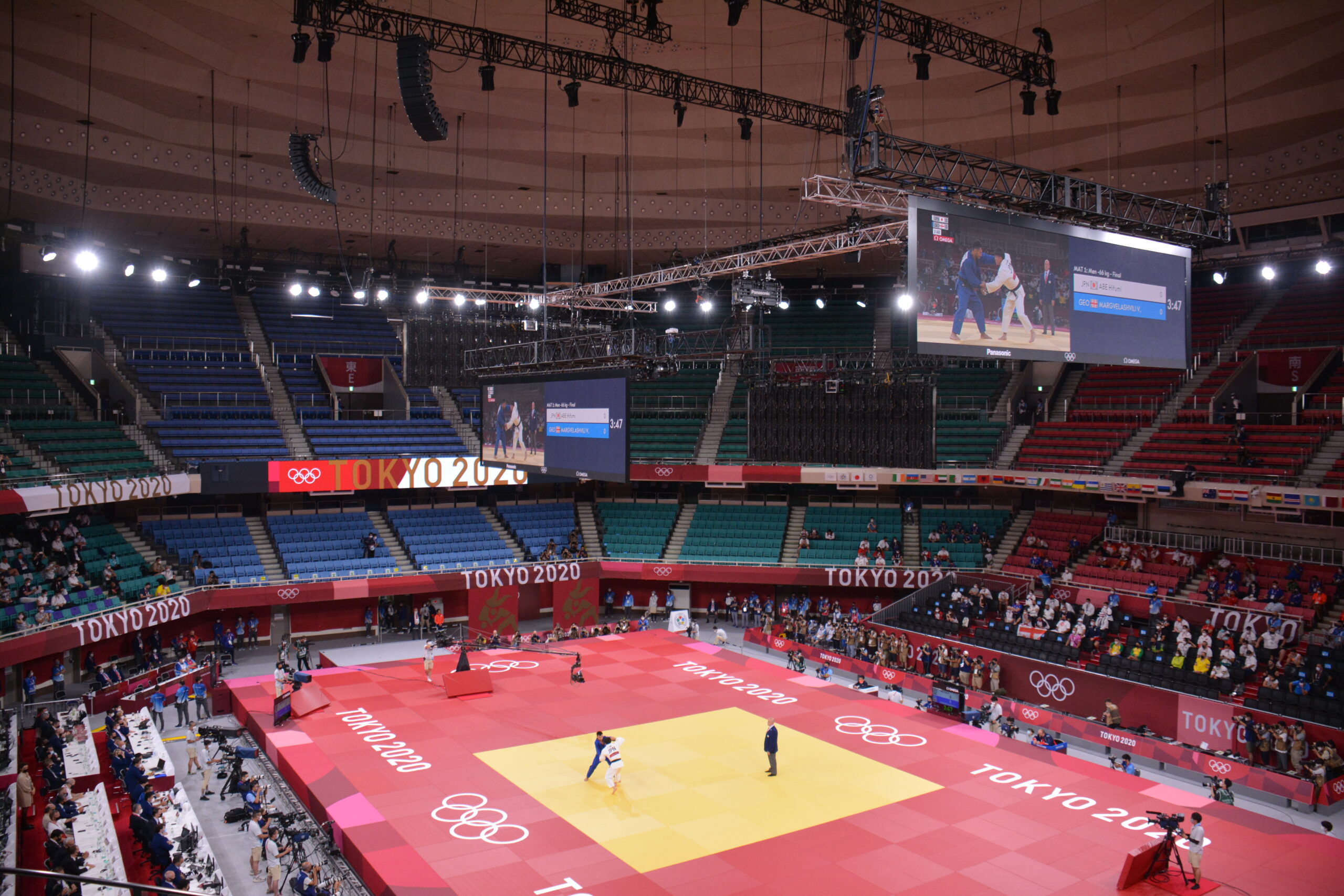 The silence can be deafening if you are an athlete competing in the Olympic Summer Games in Tokyo, having waited a lifetime to be able to perform in front of family and friends roaring you on.
But some Olympians say that the absence of fans may not be that disconcerting — if only because nobody is there when athletes typically put in the most work, in practice and in the gym.
"It's not as exciting for them," without fans at the Games, said 1992 Olympic multi-medalist Summer Sanders during Friday's Cosm Experience Center immersive viewing party in Salt Lake City. "But they're used to it because these swimmers have been dealing with that for most of the pandemic. They had fans at the Olympic Trials, but that was it. Most of their races they've been able to hear their coaches yell, coaches whistle, see teammates cheering for them — which is a team bonding moment and team building moment because there are no fans. These athletes are resilient and are happy to have a chance to compete."
Brandi Chastain, part of two gold medal-winning women's soccer teams in 1996 in Atlanta and 2000 in Sydney, said that playing the women's soccer tournament this year without fans brings memories of playing collegiate soccer in front of few (if any) fans.
"It is a reminder of where you came from," she said. "You played in front of no one growing up. You did all your hard work in front of no one. You have some experience in that. You didn't start playing this game because you had fans coming to the stadium, you play this game because you love it. In terms of what it is actually like when it's that quiet, we're constantly trying to find ways to block the noise out. Now you don't have to worry about it, you know what I'm saying? … Now the hard part is how you get your head from not getting in your head. I think that's the hardest part. It's the mental side of it."
Medal Memories
For some of the athletes at Friday's event, talking about the Olympic medals won revealed that gold was not always the first thing that comes to mind.
"My first medal was a bronze," said diver David Boudia, who won it in 10-meter synchronized diving at the 2012 London Games before adding a gold in 10-meter platform diving in London and winning two more medals in 2016 in Rio. "These have special meaning to my journey, personally."
Sanders recalled that she was expected to win five gold medals in 1992 in Barcelona but "I was just happy to be Olympic teammates with Michael Jordan." On the first night of competition, she won a bronze in the 400-meter individual medley "and I was thrilled, got out of the water and the interviewer asked if I was disappointed." But once returning to the Olympic Village, all of Sanders' teammates wanted to hold the bronze — the first of the Games won by a U.S. swimmer — "and they didn't look at the color of it," she said.
Gold does have its privileges, though. When Sanders won gold in the 200-meter butterfly, NBC asked her to come to the studios for an interview with Bob Costas. Sanders said she would do it — if she got four tickets to the men's basketball gold medal game so she could see the Dream Team in action. With tickets in hand, she was able to bring friends with her to the event.