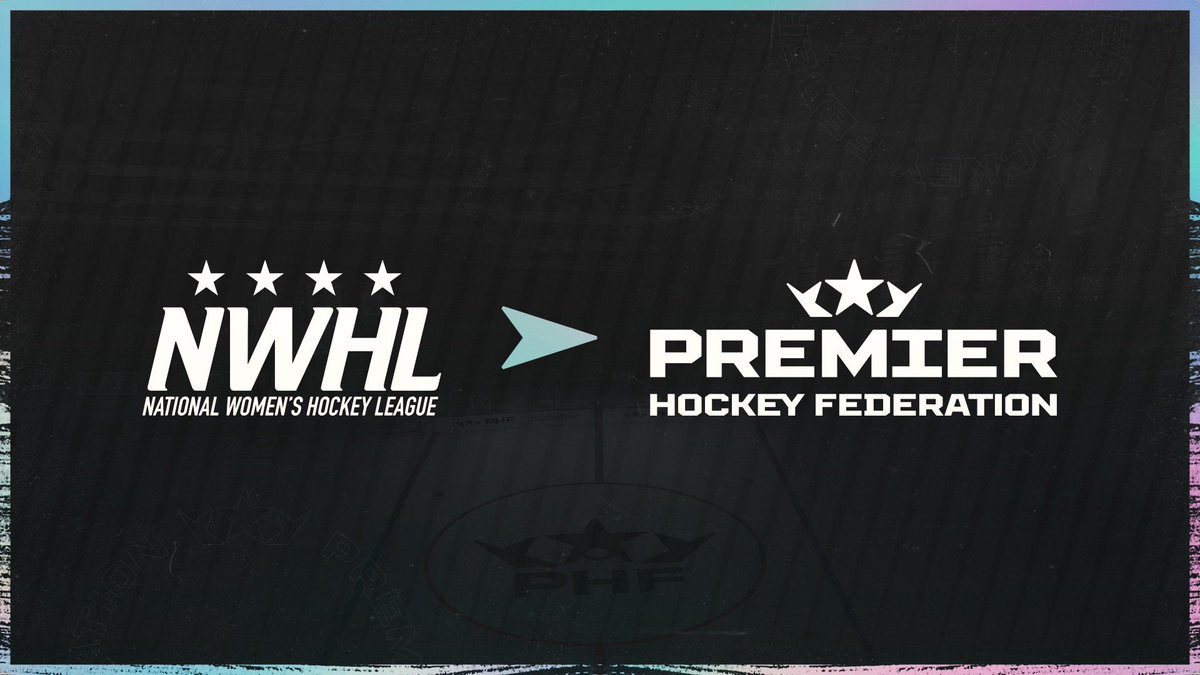 The National Women's Hockey League has rebranded itself as the Premier Hockey Federation ahead of the 2021–2022 season, with a new logo as well to redefine the league based on skill, not gender, becoming the first professional women's sports league in North America to lift the word 'women's out of its title.
In billing the change "No Labels, No Limits," the league is targeting inclusivity by respecting the various gender identities of its players and fanbase. The season opens November 6.
"The Premier Hockey Federation is home to some of the best professional athletes in the world who deserve to be recognized for their abilities and to be empowered as equals in sport," said PHF Commissioner Tyler Tumminia. "This league has come a long way since its inception in 2015 and we believe that this is the right time and the right message as we strengthen our commitment to growing the game and inspiring youth."
The federation's logo will be black and white and feature three stars forming the silhouette of a crown overtop the initials PHF.
"From an opportunity standpoint, it's huge," said Metropolitan Riveters captain Madison Packer. "I understand and appreciate not having to define ourselves as female athletes anymore. Now we are defining players based on skill and what they bring to the game. This is about recognizing that regardless of gender, athletes are talented."
The influx of new ownership, investors and sponsors led to the NWHL's announcement in April that it was doubling its salary cap to $300,000 for each team despite coming off a two-week season that started in Lake Placid, New York, in which its playoffs were postponed by nearly two months following a COVID-19 outbreak among its players.
The league has teams based in Boston; Toronto; Monmouth Junction, New Jersey; St. Paul, Minnesota; Danbury, Connecticut; and Buffalo, New York. After expanding into Toronto last year, the PHF intends to add a seventh team in Montreal for the start of the 2022-23 season.
"This rebrand strategy speaks volumes about what women in sports and women, in general, are trying to do," said Boston Pride forward Sammy Davis, the first overall pick in the 2020 draft. "We're trying to be seen for more than just being women. It's important to be pioneers, to be first. Set the foundation and show people that it's okay to be different and it's okay to want change."