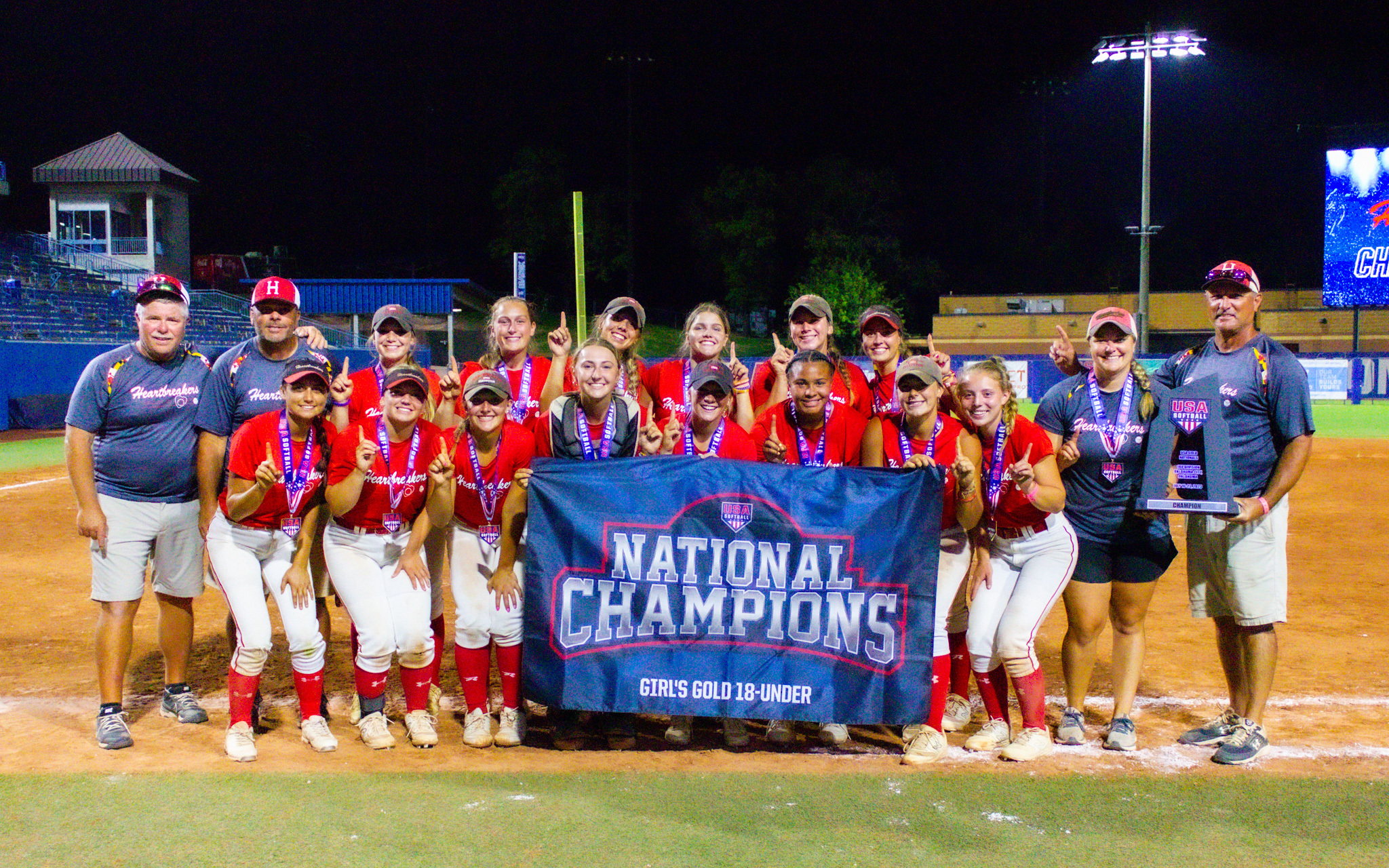 The 2024 USA Softball Gold National Championships will be in Oklahoma City, Oklahoma, at the USA Softball Hall of Fame Complex from July 14-21.
The event will be in Oklahoma City for the third consecutive year in 2024. The competition will have teams from around the country in the 16-Under and 18-Under divisions play for a national championship.
The 2024 version will be the 11th time USA Softball crowns a champion in the 16-Under division and the 31st time in the 18-Under division. The 2024 Gold National Championships will include 48 berths for each division with each team earning a berth through a network of regional qualifying tournaments and allocated berths.
"The Gold National Championship is the top event in our USA Softball Junior Olympic Championship play and we are thrilled to welcome it back to Oklahoma City for the third straight year," said USA Softball Chief Executive Officer Craig Cress. "Not only is it exciting for these athletes to earn a Gold Nationals title, but to do so at the USA Softball Hall of Fame Stadium where they have seen their heroes play is a special opportunity. We're excited to watch and showcase these elite teams from all across the country as they earn their spot at the Softball Capital of the World."
The USA Softball Hall of Fame Complex first hosted the event in 1994 and has been the home of the event 13 times overall. Oklahoma City is the home of the NCAA Women's College World Series and has also hosted the International Cup, various USA Softball national championships and a pre-Olympic "Stand Beside Her" tour stop for the 2020 U.S. Olympic team.