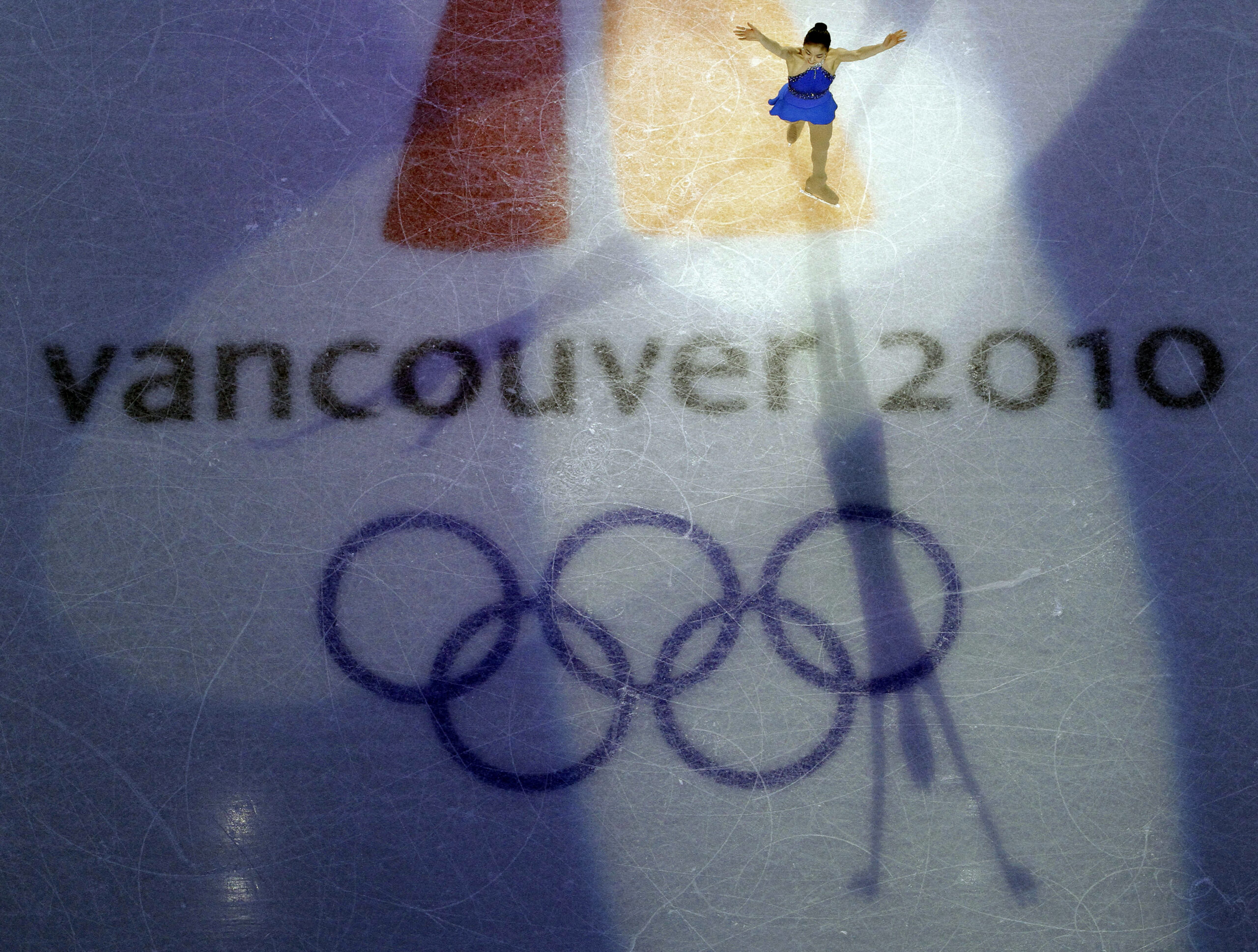 Vancouver's 2030 Olympic and Paralympic Winter Games bid, the first that is being led by the Indigenous community, will have to wait until early winter on whether it will receive provincial support financially, a government official said this week to the Vancouver Sun.
Melanie Mark, the minister of tourism, arts, culture and sport, asked the Canadian Olympic Committee in June a series of questions including how much money the COC and the four First Nations leading the bid would contribute as well as how a future organizing committee would be governed.
Vancouver's bid team is Indigenous-led under the leadership of Líl̓wat (Lilwat), xʷməθkʷəy̓əm (Musqueam), Sḵwx̱wú7mesh (Squamish) and səlilwətaɬ (Tsleil-Waututh) Nations. The province is reviewing information received earlier this week from the bid's feasibility team, reported the Sun. The province is assessing is whether supporting the bid "aligns with provincial priorities, such as affordability, economic and tourism recovery, reconciliation, housing, and the environment," ministry spokesperson Corinna Filion said in an email.
The IOC is set in early December to choose a city to enter into exclusive dialogue with an eye toward being awarded a future Winter Games at the IOC General Session in May 2023 in India. The IOC will not be handing out multiple Winter Games, President Thomas Bach said.
Along with Vancouver, Sapporo and Salt Lake City, Utah, are the other cities that have declared bids for 2030. The Catalonia region of Spain, which hosted the 1992 Olympic Summer Games, has re-launched a longshot solo bid to host the 2030 Winter Games after a proposed joint bid with another region fell apart after political squabbles.
Salt Lake City's hopes for another Olympic and Paralympic Winter Games may be delayed to 2034, U.S. Olympic and Paralympic Committee Board Chair Susanne Lyons hinted in June. But Lyons also said "this doesn't mean that we are out of the running for 2030″ and "what could potentially still make us a 2030 candidate really is dependent on the other bids and that's what I think the IOC now is waiting for. Our bid is a bit ahead of the bids of Sapporo and Vancouver. I think they're waiting to see what other countries can offer."
Sapporo has been seen by some Olympic observers as a potential favorite with the IOC returning to Japan for a Games that would be held with fans and full sponsorship activations after the delayed 2020 Summer Games in Tokyo resulted in massive budgetary losses for the organizers. The city government in Sapporo also will not hold a public referendum on a Games bid.
Sapporo's bid also will have scrutiny at home and within the IOC after Haruyuki Takahashi, a prominent member of the Tokyo 2020 Executive Board, was arrested on suspicion of receiving bribes. Prosecutors say Takahashi received $372,000 from Olympic sponsor Aoki Holdings and former Olympics Minister Toshiaki Endo and Japanese Olympic Committee President Yasuhiro Yamashita raised concerns that Sapporo's bid could be impacted.
Milano-Cortina 2026 Costs Rise
The budget for the 2026 Olympic and Paralympic Winter Games in Milano-Cortina, Italy, has increased to $2 billion, reported Italian media, significantly higher than the initial estimates.
Italian newspaper Il Fatto Quotidiano said Italy's Parliament is "preparing to approve" a new $402 million loan to cover rising costs. Organizers and the regional government of Veneto are now splitting the budget into groups according to what is essential to organize the Games and which is longer-term infrastructure work.
The Games had been given a budget of $1.6 billion; in June, local politicians voiced concerns over funding for the event. Il Fatto Quotidiano obtained a copy of the letter in which officials wrote there was "no money" for Milan Cortina 2026 and "there are four years left and we are worried."
Potential Addition to 2036 Bid Race?
As the European Championships conclude its 10-day competition in Munch, with nine sports holding competition at venues that have existed for more than a half-century, Germany is now considering the potential for a bid to host the 2036 Olympic and Paralympic Summer Games.
"I think you can organize Olympic Games without everything being on a massive scale," German Olympic Committee President Thomas Weikert told ARD television. "Here is a very good event with nine sports and you can see that you can build on that."
Germany, surprisingly, has not hosted a Summer or Winter Games in decades. Its history of hosting the Summer Games is infamous, however — 2036 would be 100 years after the Hitler-marred Games in Berlin while the other time the country hosted the Olympics was 1972 when 11 Israeli athletes and coaches and a West German police officer at Olympic village were killed by Palestinian Black September members.